Efficient Asian Man wrote a post yesterday entitled "Things I Don't Get: Sundaes on Airplanes:"
The biggest issue that I have is that the sundaes generally aren't very good. Maybe I'd be happier if I were a 5th grader going to an ice cream social, but I really don't want to be eating bad quality ice cream with my choice of hot fudge, caramel, nuts, fruit syrup, and whipped cream. Especially since ice cream served on planes is often served rock hard.

There's also some odd element of the infantilization of premium class passengers. I admit that I am a total pajama-on-airplanes convert, but it's strange how some elements of premium class travel seem to encourage reversion to younger states of life (another example: cookies and milk on AA).
It's an interesting argument. He uses ice cream sundaes to explain how airlines are "infantilizing" us, but at the same time is onboard with pajamas. He said he'd never pay for an airline quality ice cream sundae at a restaurant, though would he really pay for any other domestic airline quality meal at a restaurant? I don't think so.
Since I do "get" ice cream sundaes, I figured I'd share my thoughts. Why are ice cream sundaes on airplanes awesome?
Ice cream sundaes are customizable
Most desserts on planes aren't customizable. Ice cream sundaes are. You have your choice of toppings. Want just ice cream? Great! Wanna sprinkle some nuts on there? You betcha. Wanna go all out and drizzle it with every sweet liquid on earth? As you wish!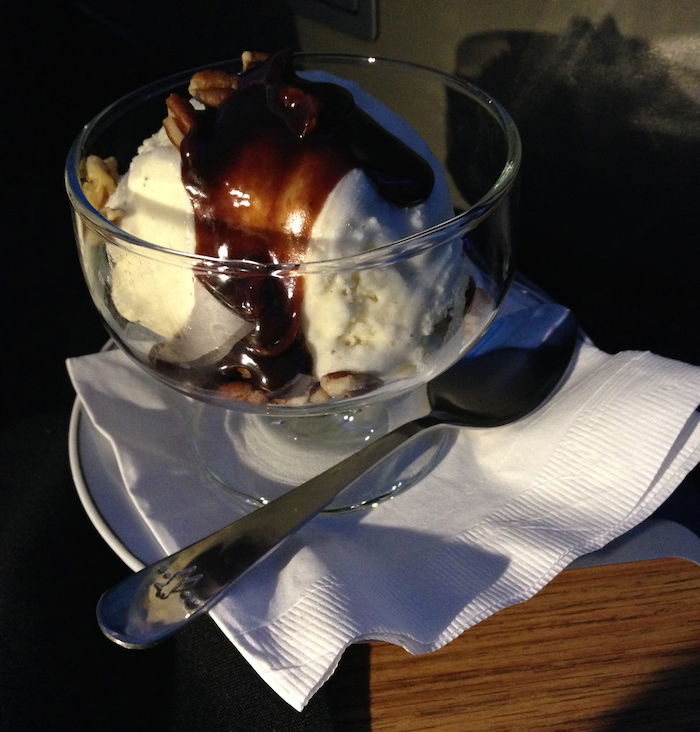 Ice cream sundaes are cold
Airplane cabins are typically on the warm side, so a cold dessert is kind of nice after a hot meal.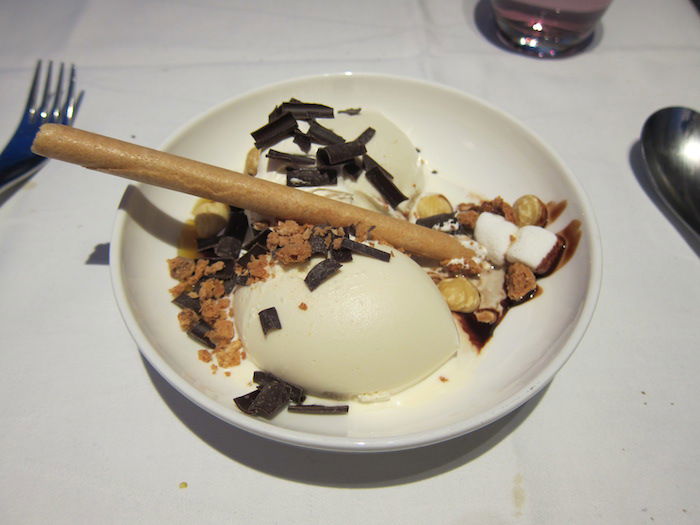 So what if ice cream is rock hard?
Efficient Asian Man mentions that ice cream on planes is often served rock hard. And the problem with that is what exactly? You typically have hours on end to finish your ice cream, so it's just yet another thing to do on a plane. While you're going 500 miles per hour. In a metal tube. Through the sky. Like a bird.
Everything tastes better in the sky
I've flown millions and millions of miles. But it never gets old. There's still something about flying that leaves me in awe every time. And in terms of mental associations I have with "the good old days," ice cream sundaes rank pretty high up there. Now I wasn't flying 50 years ago when they had a lounge on the upper deck of the 747, though going back a decade, I remembers the days where ice cream sundaes were available on a vast majority of flights. And as much as they've been cut on many routes since, there's just something that feels very "good old days" about it (not that a decade ago was by any means the golden days of flying, heh).
They're not Lufthansa desserts
Here's the thing — if you're going to say ice cream sundaes are bad on planes, I think it's also worth looking at the desserts offered by other airlines.
Quite possibly the only part I don't love about Lufthansa first class, for example, are their desserts. Would you really prefer elderflower soup to a delicious, nutty, chocolatey ice cream sundae?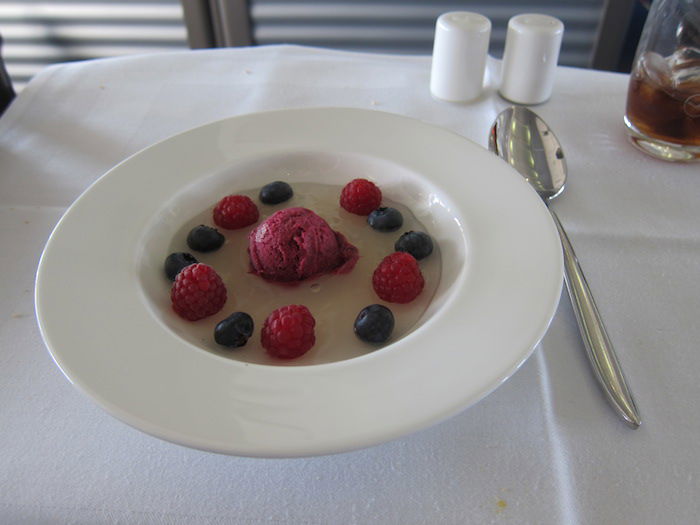 Or perhaps a confit of green tomato and pineapple… for dessert?

Yes, there are some airlines that actually have spectacular desserts. Etihad's banana and toffee gateau comes to mind.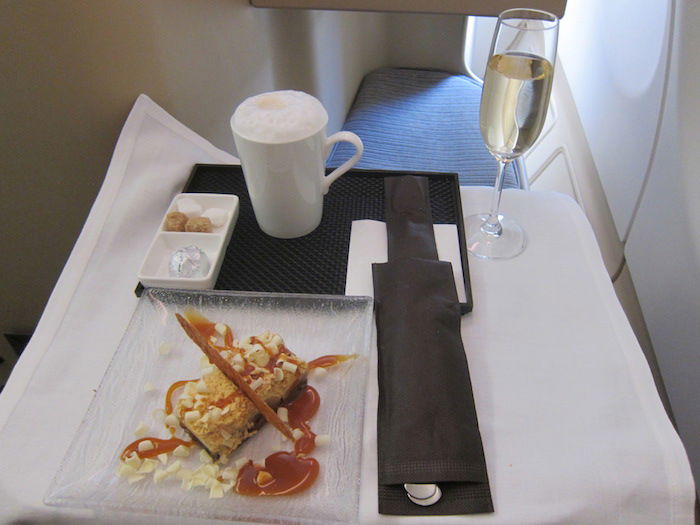 But they're few and far between, in my experience. And if we're going to look at the desserts that would otherwise be served by US airlines, is a dried up piece of chocolate or carrot cake really better?
What about you — do you like ice cream sundaes on planes, or prefer a different dessert?