In light of the recent announcement that British Airways will be increasing the base cost of North American redemptions, I thought it might be helpful to go over the details of the Iberia Avios program. This is separate from the BA program, though you can transfer points freely between the two.
This won't represent a cost savings for everyone, but if you can book a round-trip itinerary, you may be able to salvage some value by transferring your Avios to Iberia.
And if you find yourself needing multiple segments on domestic trips, you should probably have been using Iberia all year anyway.
Iberia and British Airways — same name, different programs
I'm sure this makes sense to someone, but while British Airways and Iberia are owned by the same company, and share the same "Avios" currency, the programs are completely separate.
British Airways and Iberia also have different partners; British Airways partners with Alaska Airlines, for example, while Iberia partners with Royal Air Maroc.
You can transfer Avios between the two programs, provided the following is true:
Both accounts have been open for at least 90 days
Both accounts have had some activity (which can be transferring a handful of points from Membership Rewards or SPG, crediting a flight, etc.)
So if you're reading this, and don't have an Iberia account, you should probably go ahead and open one now to get that 90 day count going, just in case.
Why bother with Iberia?
When British Airways announced their first devaluation this year, Iberia followed with updates to their own program and award charts. While devaluations are always unpleasant, the bright spot in the Iberia chart was that premium cabin awards on Iberia became a comparatively reasonable redemption.
Beyond that, Iberia charges significantly lower fuel surcharges on their own flights than British Airways does. So you should really never be redeeming British Airways Avios for Iberia flights anyway.
The big savings is on multi-segment trips
Unless you live or are traveling to a hub city for American or Alaska, these "short-haul" Avios awards probably haven't been much use to you. Connections are penalized by British Airways' distance-based chart, so even if you aren't traveling many miles overall, you pay for each segment separately.
With Iberia, you pay for the total mileage of the trip. So if you're in Washington DC and want to head to Boston, you can connect in New York for no additional miles (I'm not saying that connecting is preferred, but it happens sometimes).
The same holds true for any route where you'd need to connect — with British Airways you'll pay for each segment, and with Iberia you pay for the total round-trip mileage.
And in some cases the costs can be much lower:
Current BA Avios Cost

New BA Avios Cost

Iberia Avios Cost

Short-haul flights (<300 miles):
SAN-LAX
NYC-BOS
ORD-STL
DFW-AUS


4,500 one-way
9,000 round-trip

7,500 one-way
15,000 round-trip

11,000 round-trip

Short multi-segment trips (601-1,000 cumulative miles):
DCA-LGA-BOS
SAN-LAX-LAS

9,000 one-way
18,000 round-trip

15,000 one-way
30,000 round-trip

12,000 round-trip

Longer multi-segment trips (1,001-2,000 cumulative miles):
DEN-DFW-AUS
SAV-MIA-GCM

12,000 one-way
24,000 round-trip

15,000 one-way
30,000 one-way

17,000 round-trip
So if you live close to a hub city, or have been stymied by how British Airways prices each segment separately, Iberia can offer some real values.
For those of us who have primarily used Avios for positioning flights this might not help much. I frequently only need a one-way flight, so wouldn't truly realize the savings of a round-trip. Beyond that, I value flexibility tremendously, and am not always prepared to book the return and the outbound at the same time.
But for some people, this can be a useful strategy.
Redeeming Iberia Avios on American
Iberia is one of those fun programs that has slightly different redemption rates for each of their partners. Their chart for awards on American Airlines is as follows: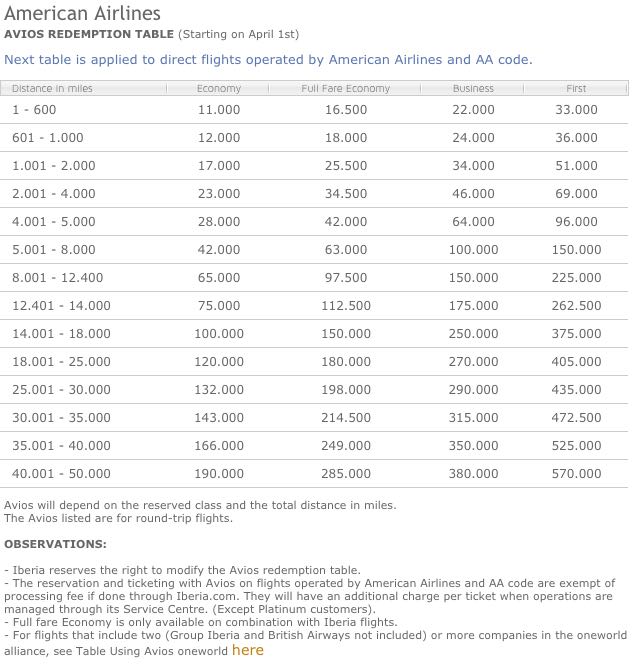 All award prices are round-trip, which is key. Iberia only allows round-trip itineraries on American. So you lose a bit of flexibility, but if you plan strategically this can represent a significant savings over both the old and new British Airways charts.
On the plus side, awards can be booked online!
From your Iberia Plus account click on "Avios" then "Using My Avios":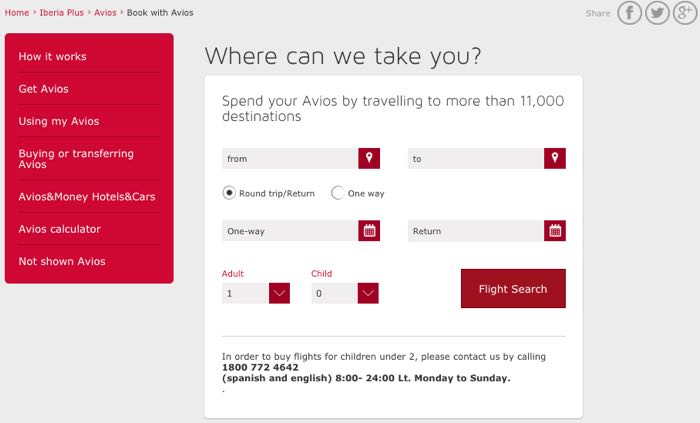 Make sure you select a roundtrip booking, otherwise the system will just error out: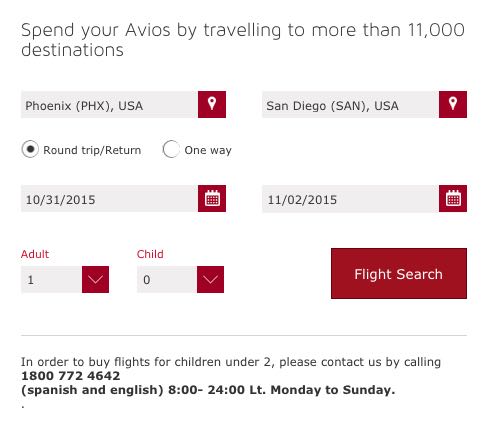 You're looking for "Blue Class" which should match the economy SAAver availability on American's website: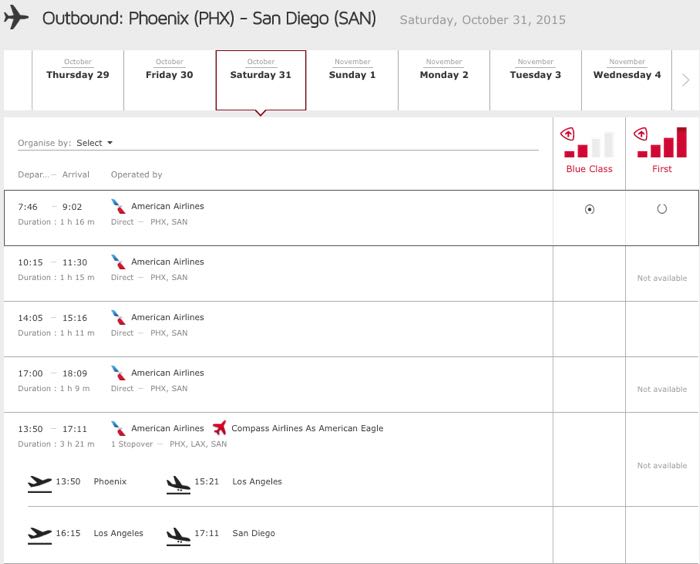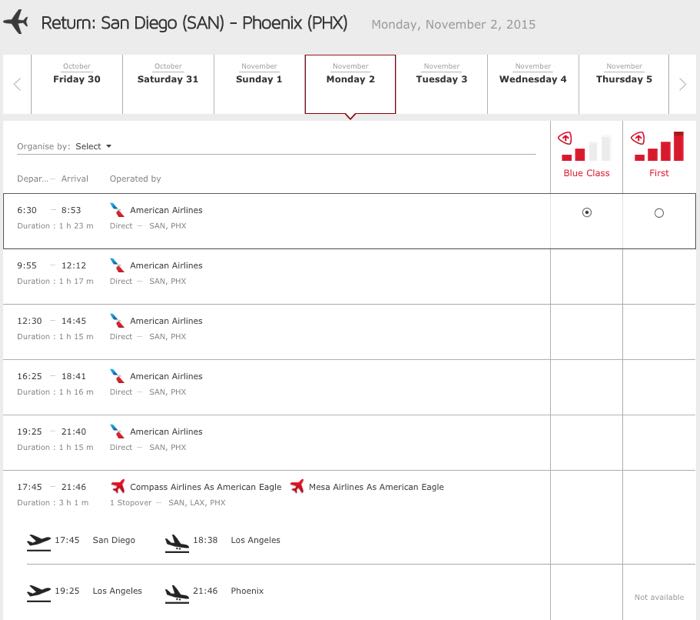 Once you've selected an outbound and return, the total price in Avios and any fees will be displayed. The fees are a bit higher than through British Airways, but there aren't any close-in penalties:

If you need multiple segments, and the connecting times are logical, the Iberia tool can price those awards as well:
Just make sure you have (and are selecting) "Blue Class" for all segments: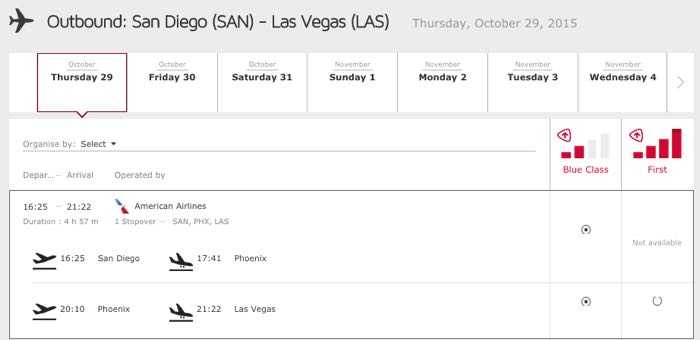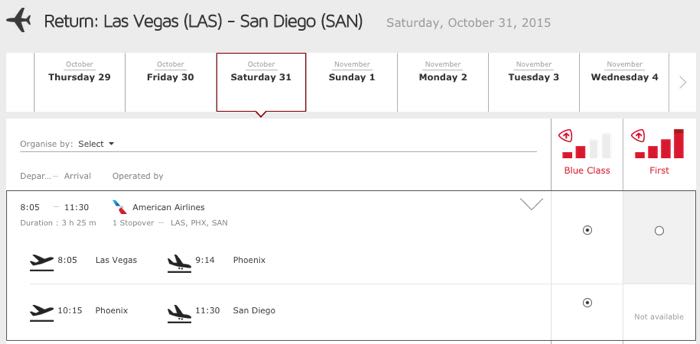 More complex itineraries can be booked over the phone, but the Iberia call center isn't the greatest.
The downsides of Iberia
While there are certainly some values to be had in this chart, there are some negatives and limitations to the program that you'll want to be aware of.
Sad news for the West Coast
For those, like me, who have primarily been redeeming Avios on Alaska, there's really no good news. Iberia doesn't partner with Alaska, and as American flights tend to be a bit longer on this side of the Rockies, your options are going to be very limited.
Calling Iberia is awful
Just so you know. If you have a bit of Spanish it's not as bad, but still generally awful. If something can't be booked online, be prepared for a struggle.
Partner awards are non-refundable
If you're booking at the last-minute this likely doesn't matter, but it's worth knowing. So you're getting a discounted rate, but might have to sacrifice those Avios if your plans change.
No transfers from Ultimate Rewards
While you can transfer points directly from American Express Membership Rewards to Iberia, Chase is only a partner of British Airways. You can still move points from BA to Iberia, so this isn't a huge problem, just an extra step to be aware of.
Transfer from Membership Rewards aren't instant
They generally take fewer than 24 hours, though I've had them take as long as three days in the past. Again, just something to be aware of.
How to transfer Avios to Iberia
The transfer process is generally straightforward, though there have been confounding tech glitches at times.
From your Executive Club account, select "Manage my account" and then "Combine my Avios"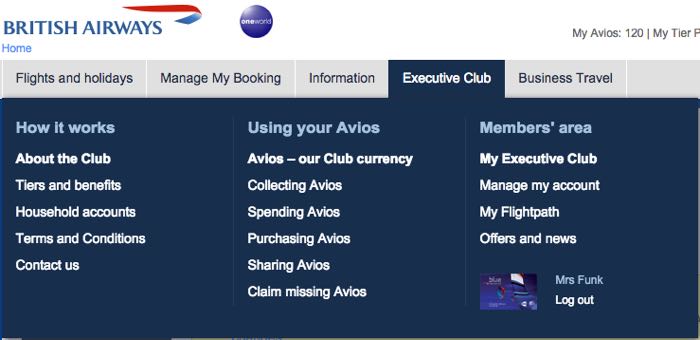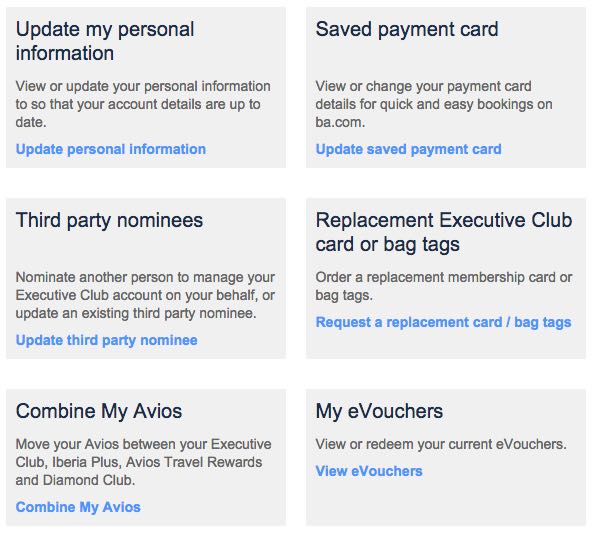 This will bring you to several "info" screens. Just click through them.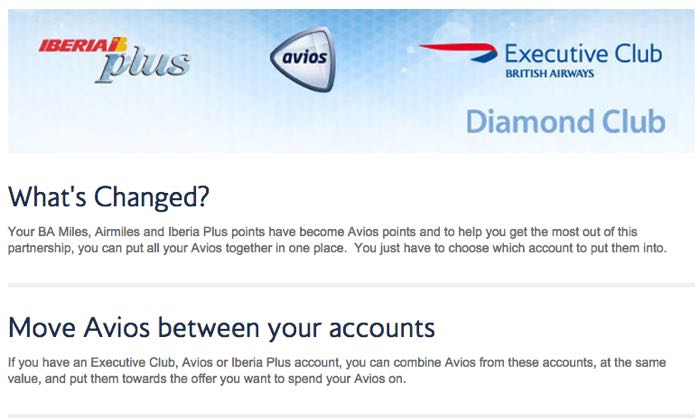 Eventually you'll get to a page where you can enter your Iberia Plus details: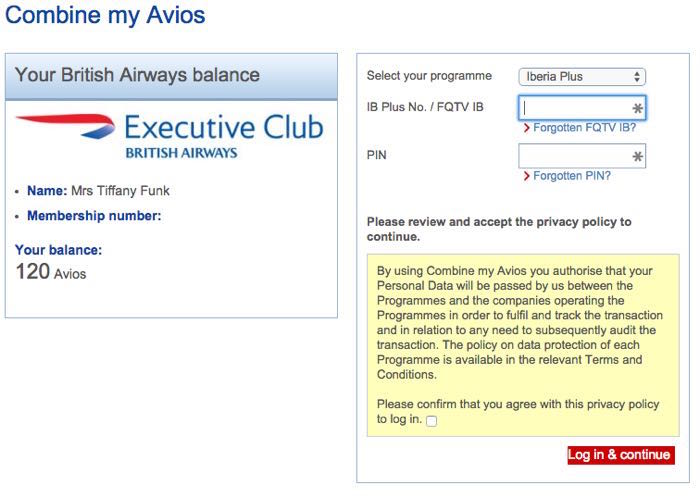 The transfer should be relatively quick, but again, sometimes there are technical issues that gum things up.
Bottom line
The British Airways devaluation sucks. Full stop.
However, if you are sitting on a pile of Avios there can be some strategic value in transferring to Iberia and redeeming through their program. And if you've been looking for a solution to multi-segment itineraries, this could be the way to go.
Have you redeemed Avios through Iberia? What was your experience?