Iberia will soon be taking delivery of their first of 16 Airbus A350 aircraft, which they're using to modernize their longhaul fleet. Currently the airline operates a fleet of A330s and A340s for longhaul flights, so over time they plan to retire some of those A340s and replace them with these new planes.
We've known that Iberia would first fly these A350s around Europe to familiarize their crews with them, and that New York would be the first longhaul destination to get the plane. The airline has now formally published the schedule for the plane.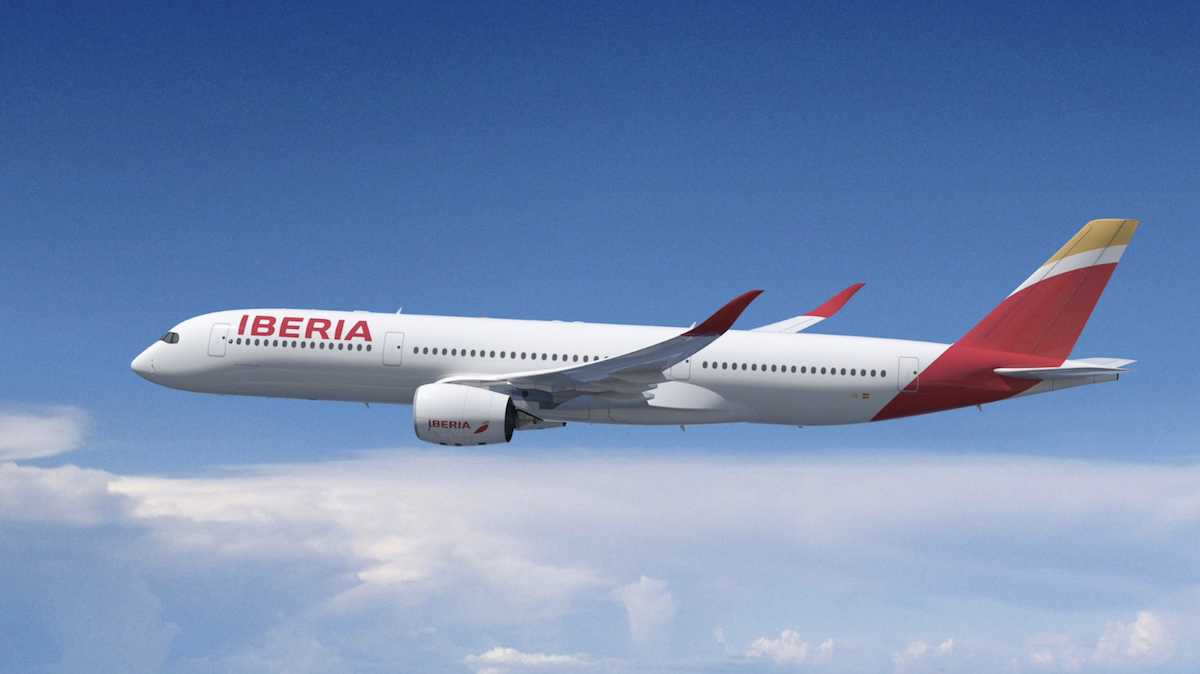 First Iberia plans to operate the A350 between Madrid and London Heathrow on July 20 through August 31, 2018, except August 4 through August 16, 2018. As of now the IB3166 frequency shows the A350. I'd guess that this schedule remains highly subject to change.
What I'd feel a bit more comfortable betting on is Iberia's A350 longhaul debut. Iberia will operate a daily A350 flight to New York as of August 8, 2018, and twice daily A350 flights to New York as of September 1, 2018. Specifically:
IB6251/6250 to New York will feature the A350 as of August 8, 2018
IB6253/6252 to New York will feature the A350 as of September 1, 2018
Iberia's A350s will be configured with 31 business class seats, 24 premium economy seats, and 293 economy seats. While Iberia hasn't formally revealed many details about what the onboard product will be like, I wouldn't get too excited. Based on the A350 seatmap, it looks like they'll have a staggered configuration in business class.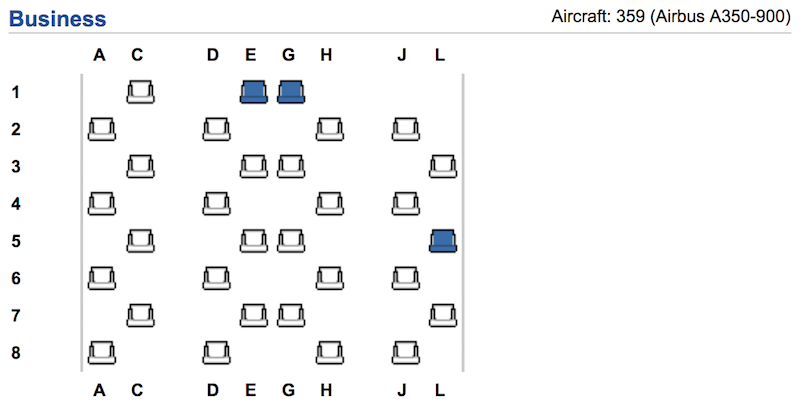 This looks very similar to the product they currently have, so expect them to just make minor updates to their staggered configuration.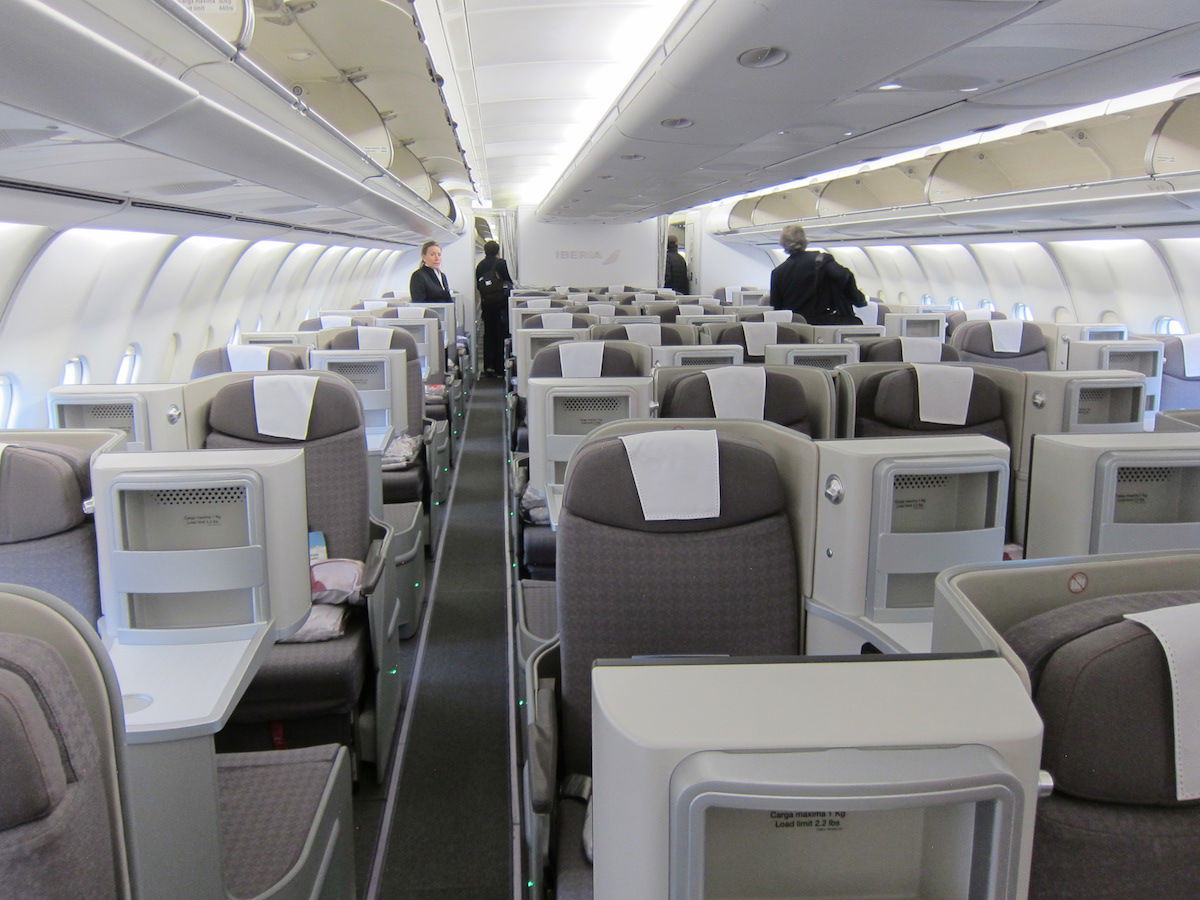 Here are some renderings:
Premium economy will be in a 2-4-2 configuration, while economy will be in a 3-3-3 configuration, so those products will likely be pretty industry standard as well.

Iberia isn't especially generous when it comes to award availability, though I see a fair amount of business class seats on flights between Madrid and London (where the flight is a special treat, since normally business class within Europe is just economy with a blocked middle seat), and there's also a bit of availability on flights between Madrid and New York.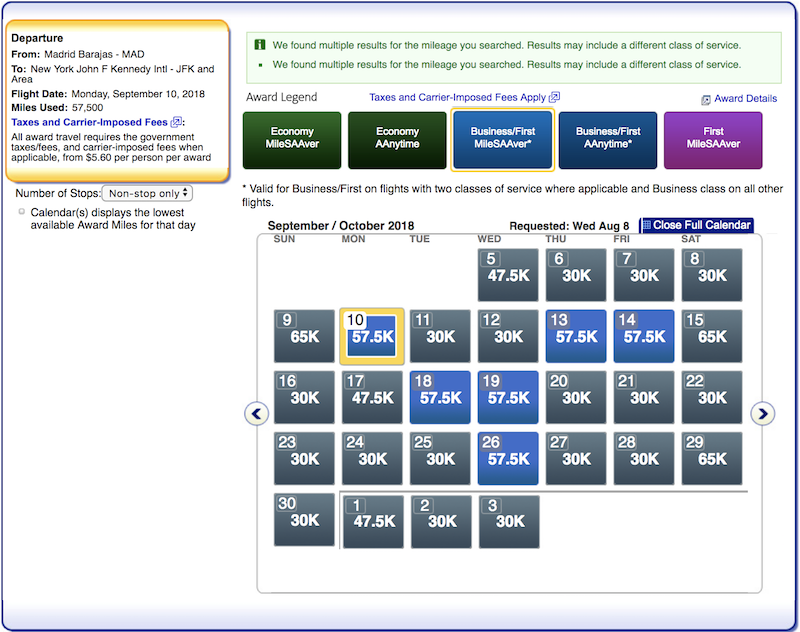 Bottom line
Iberia will be getting their first A350 this summer, and the biggest benefit of that is the improved fuel efficiency for the airline. Based on looking at the seatmap, it doesn't look like any cabin will be particularly revolutionary. If you happen to be flying from Madrid to London this summer, or from Madrid to New York this fall, you have a shot of flying this new plane. I won't make a special trip to fly the Iberia A350, though if I happen to be crossing the Atlantic, I may route through New York to try it.
Personally it's not my most anticipated new plane for an airline of the summer. That privilege of course goes to Air Tanzania, and the single 787 they're taking delivery of…

Does anyone have plans to fly Iberia's new A350?