In late 2013 I wrote about Hyatt emailing me after I stayed at 50 unique Hyatt properties around the world. It's part of their "surprise and delight" campaign, so while it's not a published benefit, many members have received bonuses for reaching certain stay milestones.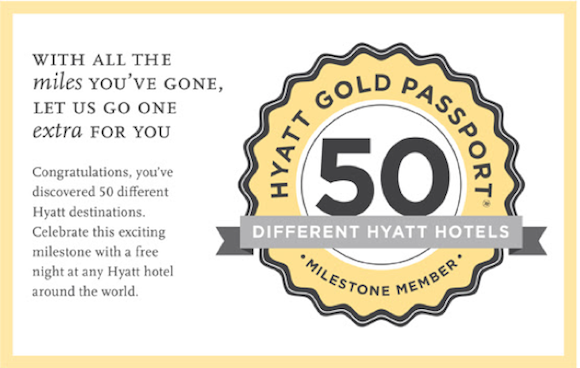 Well, I woke up this morning to an email from Hyatt, with the subject line "Do You Remember Your First Hyatt Hotel?"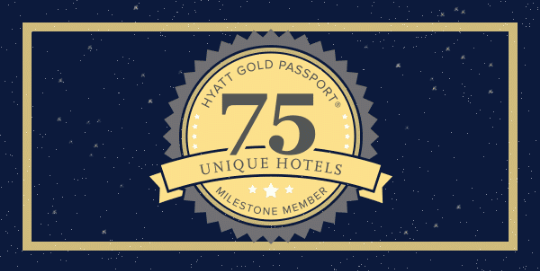 The email read as follows:
Hi Ben,

With your recent travels, you've done it again – you've reached another Hyatt Milestone. It's even more rare and special than the last, and your travel trail is longer than ever.

From your first Hyatt hotel stay at Andaz Wall Street to your recent stay at Park Hyatt Maldives, Hadahaa, you've now visited 75 unique Hyatt hotels! We can't thank you enough for your ongoing loyalty.

To celebrate your achievement, we've added your new hotels to your travel map and have a surprise gift waiting for you.

Here's to a long and memorable trail,

Caroline
Hyatt Milestones Curator
Hyatt Gold Passport
First of all, what an awesome job title. How cool would it be to have "Hyatt Milestone Curator" as your job title on your business card?
I opened the link in the email, which included a map of all the Hyatt properties I've been to, and indicated I'd receive one free night for my "stellar achievement."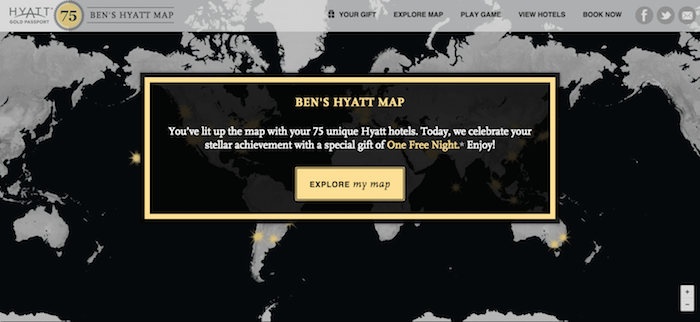 Not only is the free night awesome, but I do love the map display — it's a nice reminder of all the places I've stayed at Hyatts.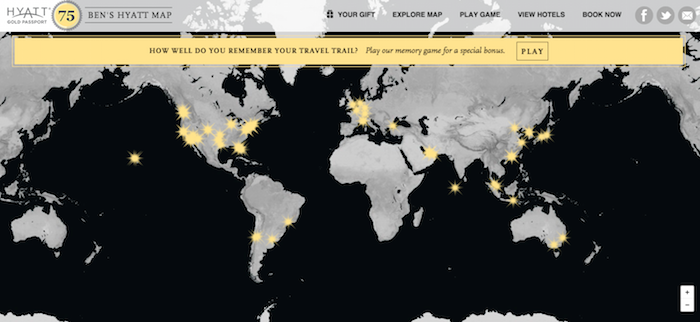 Then I received a pop-up asking me if I wanted to win another "special bonus," which of course I participated in. It gave me five Hyatt properties I've stayed at, and asked me to sort them in the order I visited them.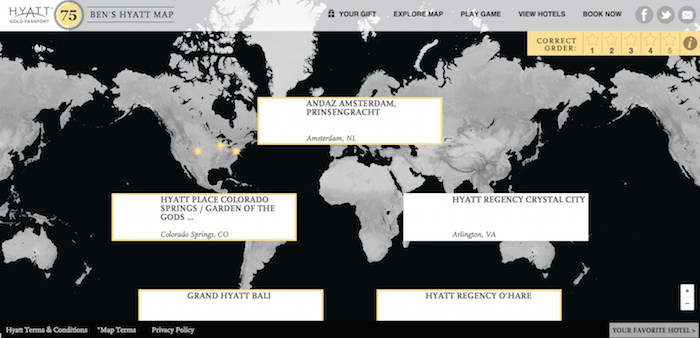 Once I successfully did that, I was brought to a page indicating I'd receive 500 bonus points!

Bottom line
What an awesome way for Hyatt to engage members. Not only is the reward awesome, but it's a really nice way to remember the "journey" I've been through with Hyatt. And hey, the Park Hyatt Maldives is a tough place to beat for my 75th Hyatt stay!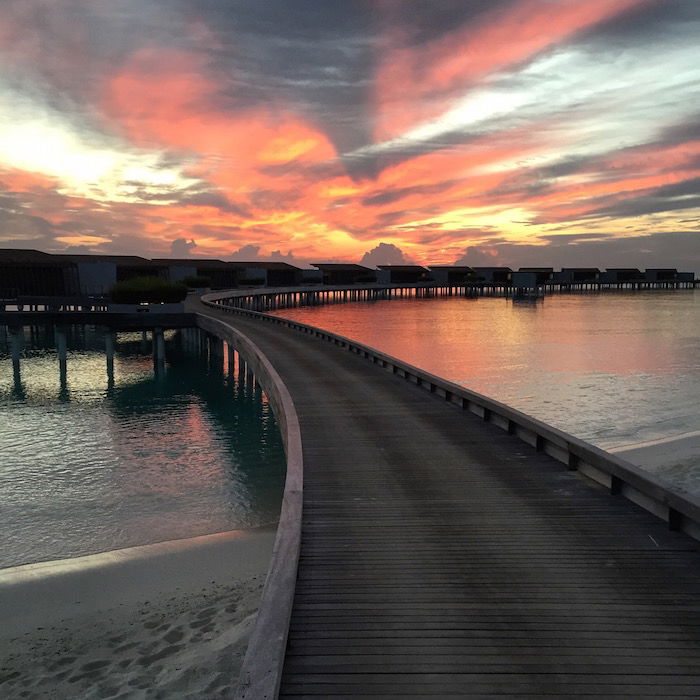 Now while I'm totally happy with Hyatt Gold Passport overall, I wish they'd add some incremental benefits for those staying more than 25 stays/50 nights per year, rather than just random "surprise and delight" rewards.
Has anyone else received a similar milestone email lately, and if so, what did you get?