Given how spread out Los Angeles is, Hyatt has a pretty limited footprint in the area. They have: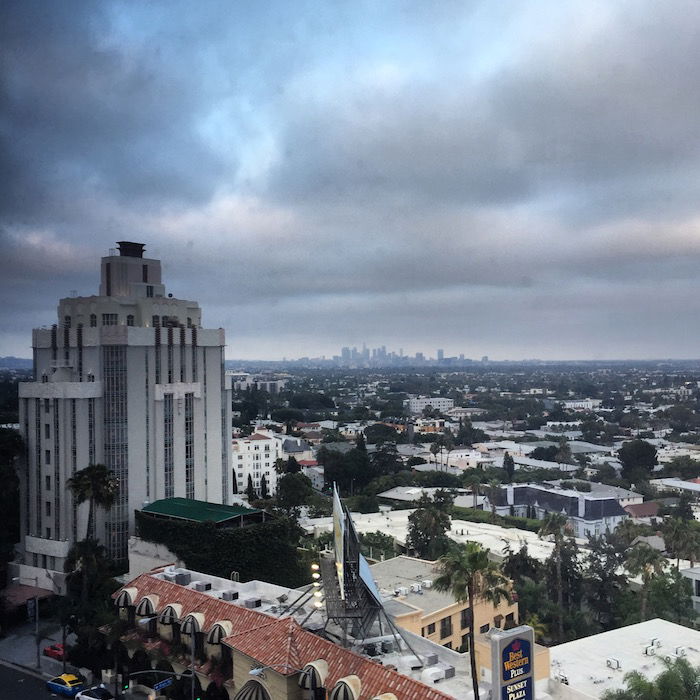 View from the Andaz West Hollywood
Hyatt has nothing in downtown Los Angeles, Santa Monica, etc. So their footprint was limited to begin with.
Well, Hyatt's Los Angeles footprint is about to shrink even more, as the Hyatt Regency Century Plaza Century City will be closing as of March 1, 2016. The last night you can book a stay here is February 28, 2016.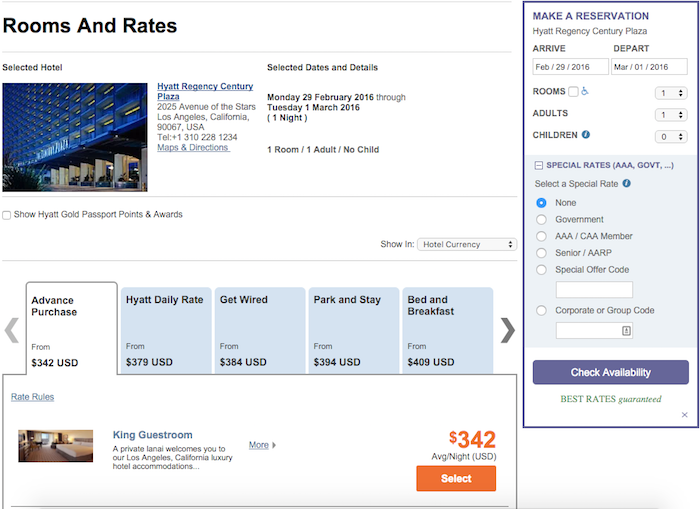 Why is the hotel closing? Because the entire building is undergoing a $2.5 billion overhaul as they're adding two 46-story residential towers and lots of new retail space. While there will be a hotel when the complex reopens, it won't be a Hyatt Regency anymore.
When completed in early 2018, the 49-year-old landmark will be remodeled in hopes of becoming a five-star hotel, with the total room count reduced to 394 from 726, according to Woodridge Capital Partners, which is leading the project.

Under the makeover plan, an open-air lobby will connect public plazas and fountains to a central two-acre garden surrounded by restaurants and about 100,000 square feet of retail space.

The hotel is now operated by Hyatt Hotel Corp. but a new operator, yet to be announced, will take over once the hotel renovation is completed.

The hotel employs about 500 workers, who will be offered a chance to apply for their jobs once the hotel reopens.
That's quite a reduction in room count, so clearly they're going for a luxury operator (as if that wasn't evident by the overhaul costing $2.5 billion). There used to be a Park Hyatt in Century City (which was converted into an InterContinental), so it would be ironic if the new hotel were a Park Hyatt, just a few blocks from the original.
More realistically, given that this area is huge with the film industry, I'm guessing a Four Seasons or Ritz-Carlton is more likely.
I think it's time for Hyatt to really look for some new hotels in the area. Once the Century Plaza closes, they'll have a single non-airport hotel in the Los Angeles area.
Have you stayed at the Hyatt Regency Century Plaza before? Are you sad to see it close?