We've seen some hotels get creative with trying to fill rooms in light of the pandemic, and that has come in many different forms. We recently saw the Anantara Veli Maldives sell unlimited stays in the Maldives for a year for $30,000.
Well, there's now a city hotel offering something similar, and I have to commend just how comprehensive this package is.
Stay at the Hyatt Regency Bangkok for a year
The Hyatt Regency Bangkok Sukhumvit has launched the One Million Baht Club, and it's called that because it's how much you'll pay for this… roughly ~$33,300, and that includes taxes and fees.
Usually I'd say it's strange to name a promotion after how much you're asking people to pay for it, especially if you want people to think they're getting a deal, but I get that this has a ring to it.
As it's described, the One Million Baht Club is a signature unlimited stay privilege package from the hotel, which it's calling "a wonderful value-for-money opportunity for frequent guests who are seeking a semi-permanent stay in the city center of Bangkok."
What does the One Million Baht Club include?
The One Million Baht Club includes quite a few perks directly with the hotel, as well as with the hotel's partners. If you buy this package you'll receive the following:
Unlimited stays in a club room for 365 nights for up to two adults and one child under 12 years old (the first 20 people who buy a package will receive a club deluxe room)
Complimentary access to the Regency Club, which gets you breakfast, all day snacks, and evening cocktails
Usage of the Regency Club meeting room for up to 10 people
A 200,000 THB (~$6,600) credit to use towards the hotel's restaurants, room service, bars, and events
A private rooftop birthday party at Spectrum for up to 20 people, with two hours of free flowing drinks
Complimentary laundry and dry cleaning, for up to six pieces per day
Complimentary parking for one car
Standard amenities like on demand housekeeping, use of the fitness center, complimentary wifi, complimentary local calls, use of the concierge's services, and no charges for electricity and water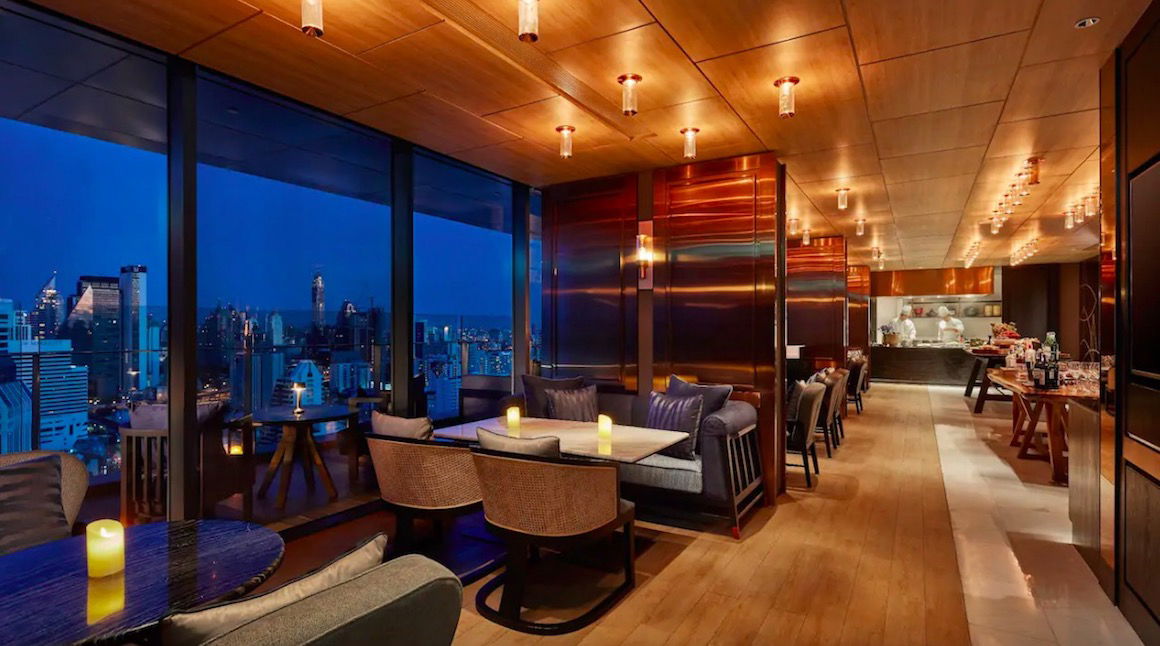 This package includes Regency Club access
Then there are also some partner amenities, including the following:
10 limousine rides within Bangkok
10 nights stay at your choice of Hyatt properties in Thai beach destinations, including Hua Hin, Samui, or Phuket
10 one-hour Thai or Aroma massages
An Executive Program Medical Check-up for one person at Bumrungrad International Hospital, including a roundtrip transfer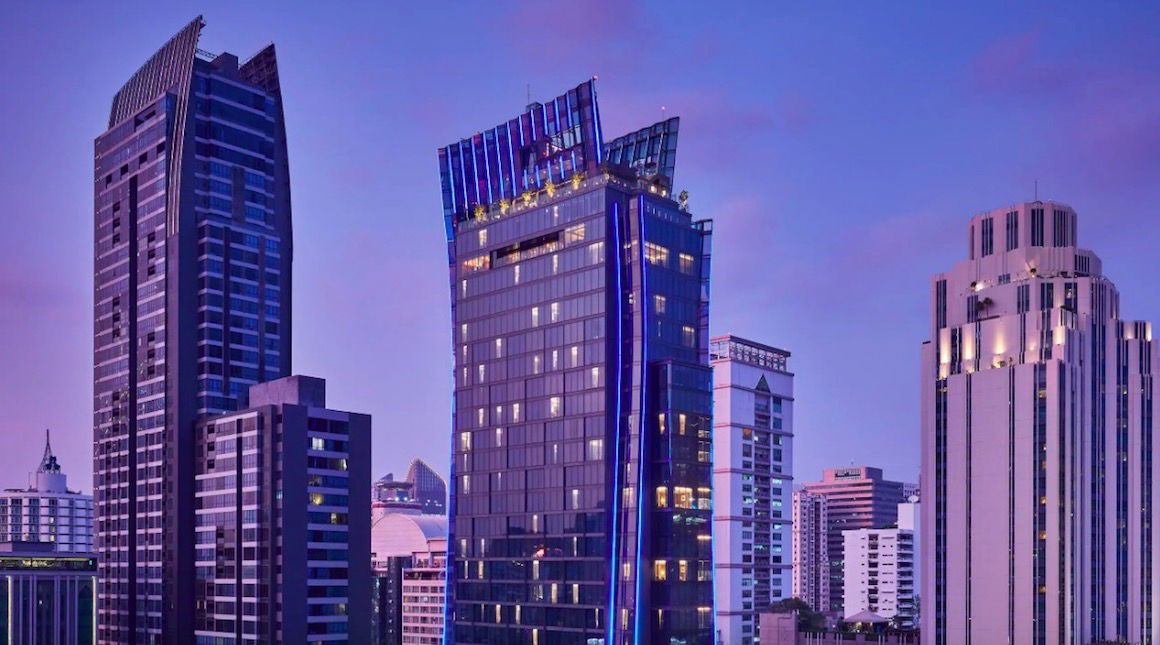 Receive 10 limousine rides around Bangkok with this package
Do you earn World of Hyatt points?
The hotel claims that this package includes standard World of Hyatt in-hotel benefits, including earning points and having nights count towards elite status.
You would easily earn World of Hyatt Globalist status with this, and the spending would even get you over 15% of the way to lifetime Globalist status.
It's also interesting to note that this is apparently transferable to family members with the same last name.
If you're interested in this package you can contact the hotel at 02-098-1234 or [email protected]
Is this a good deal?
On the surface this might not seem like that great of a deal, especially compared to the Maldives offer. Getting a year in an overwater bungalow for $30,000 represents more savings over the "sticker price" compared to paying 10% more for a room in a Hyatt Regency in a city.
Purely in terms of booking a standard room, the savings here are marginal. Rooms here seem to start at about $150 per night including taxes and fees (which are high in Thailand). So you're saving about a third compared to outright booking 365 nights.
The real value here comes in all of the inclusions, which make living at a hotel actually decent, ranging from having a club room, to laundry inclusions, to a $6,000+ credit towards in-hotel dining, to getting massages, to a birthday party for 20 people.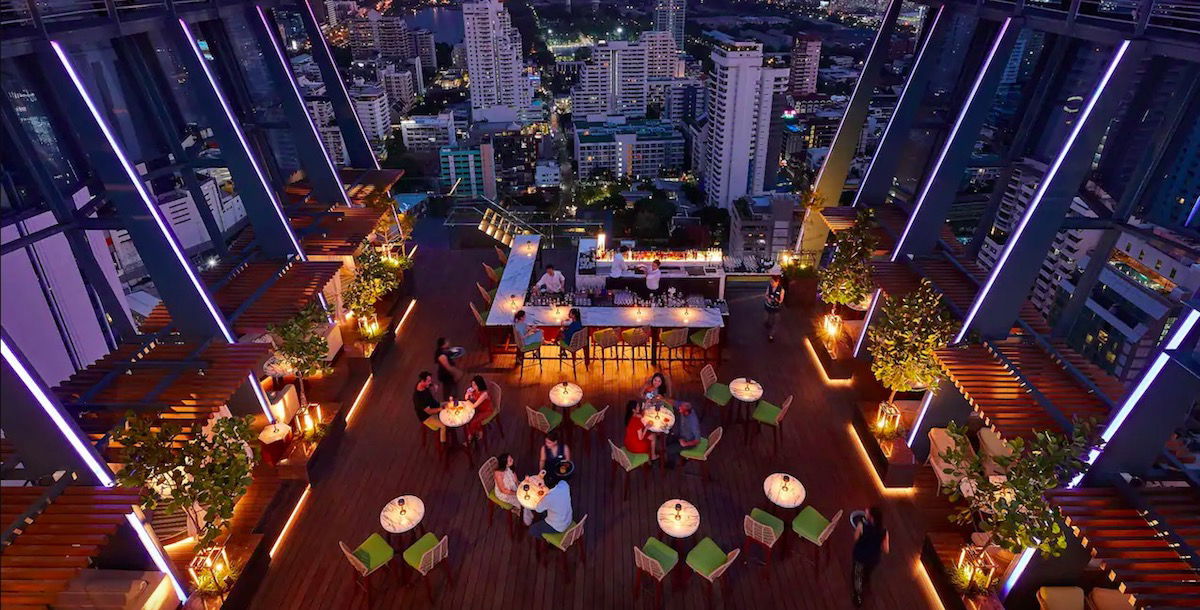 This seems like a cool setting for a birthday party!
Of course the big catch here is that Thailand is currently closed to most foreigners, so a vast majority of us wouldn't be able to take advantage of this right now even if we wanted to. That being said, I'm not sure if you could book this package in the future, so if anyone is interested, it could make sense to reach out to the hotel and ask.
It goes without saying that this is outrageously expensive by "local" Thai standards, but at the same time, renting a nice place in Bangkok as an expat isn't necessarily cheap, and if anything, this might not be that much more expensive when you consider all the inclusions and conveniences.
Personally I couldn't imagine taking advantage of this even if I still lived in hotels full time, but maybe it will interest something? I do think the hotel is being pretty optimistic when it suggests that only the first 20 people to buy a package will receive a deluxe room, because I'd be surprised if 20 people bought this (though I also understand the intent is probably to create urgency and scarcity).
Bottom line
The Hyatt Regency Bangkok is essentially selling a year-long stay with its One Million Baht Club. While the savings aren't insignificant compared to outright booking a stay otherwise, the value really comes with all of the add-ons, which are creative and valuable.
What do you make of the One Million Baht Club concept? Could you see yourself taking advantage of this, if you were able to enter Thailand?
(Tip of the hat to View from the Wing)