Hyatt has announced that they're launching a new veteran and military rate as of today, Friday, October 28, 2018, just a couple of weeks before Veterans Day.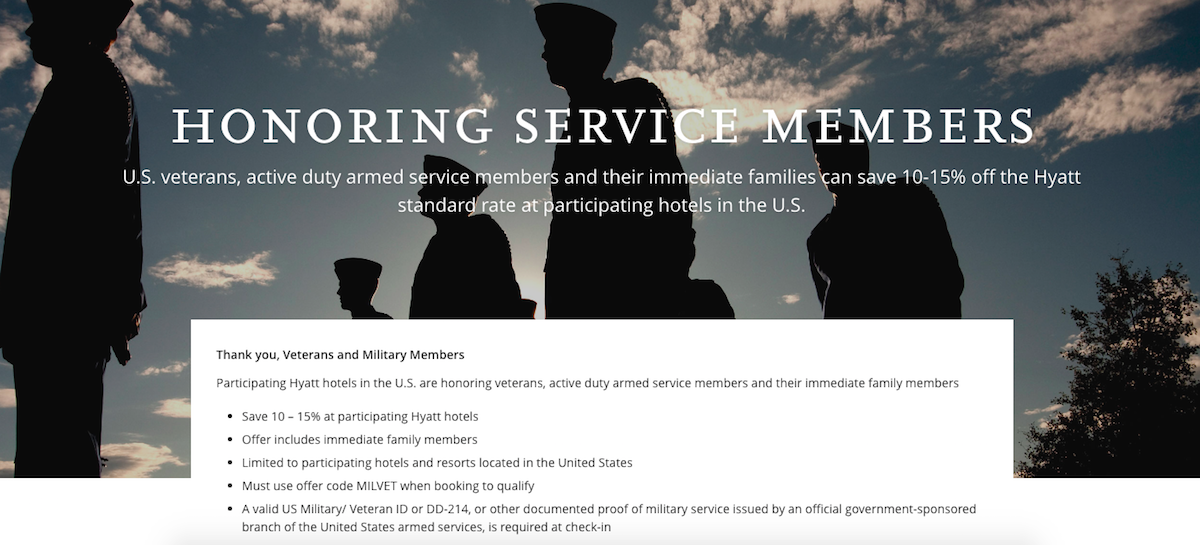 Hyatt says that they are "committed to strengthen its benefits around the US military community" by introducing a new US veteran and military rate.
Participating hotels and resorts in the US are offering individuals who have served or are currently serving in any official government-sponsored branch of the United States armed forces a discount of between 10% and 15%. This discount is off the Hyatt standard rate, and the rate is still eligible for earning World of Hyatt points and receiving elite night credits.
In order to take advantage of this rate, you'll want to book on Hyatt's website or through their cell center with the offer code MILVET.

Then at check-in guests have to present a valid U.S. veteran or military ID, or documented proof of military service. This discount is non-transferable, other than to immediate family members, and is valid for up to two guest rooms per stay.
It's nice that Hyatt is offering this, though in reality this isn't that exceptional, and just about anyone should be able to score a discount similar to this. Sometimes this one will be a bit better, sometimes other discounts will be a bit better.
AAA members often receive 10% or more off the standard room rate, and Hyatt also has special rates for World of Hyatt members, which includes both special pre-paid and flexible rates (while this discount is only off standard rates).
To test out this discount I looked at three different types of hotels.
First I looked at the Hyatt Place in Tampa, where the military rate was $106, the AAA rate was $112, and the standard rate was $124.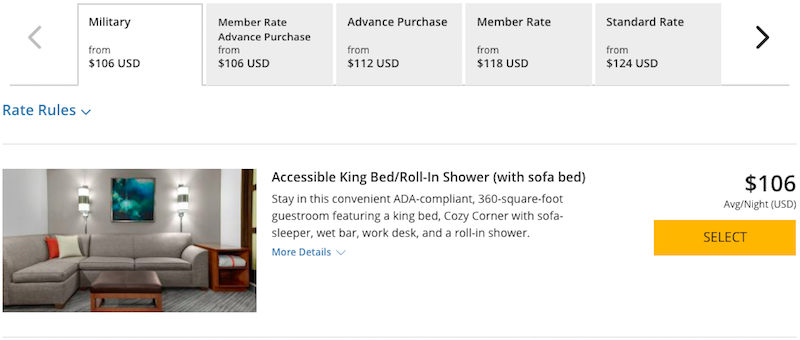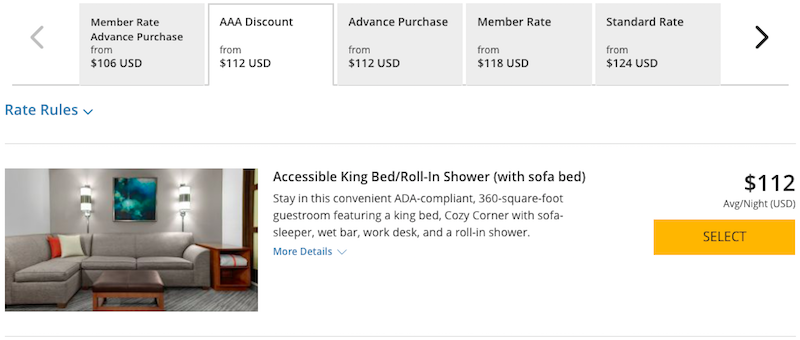 Then I looked at the Hyatt Regency in Dallas, where the military rate was $153, the AAA "hot deal" rate (still refundable) was $149, and the standard rate was $169.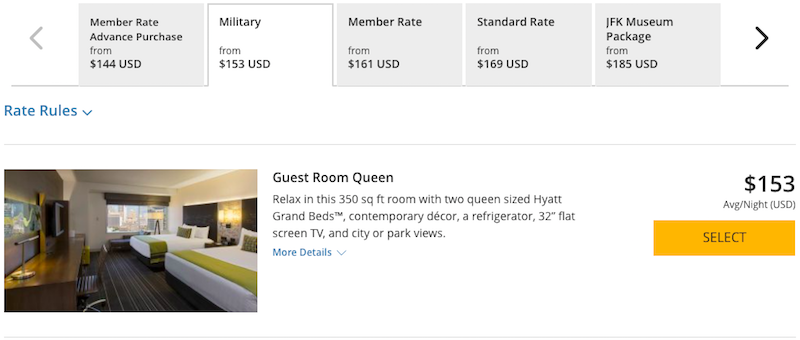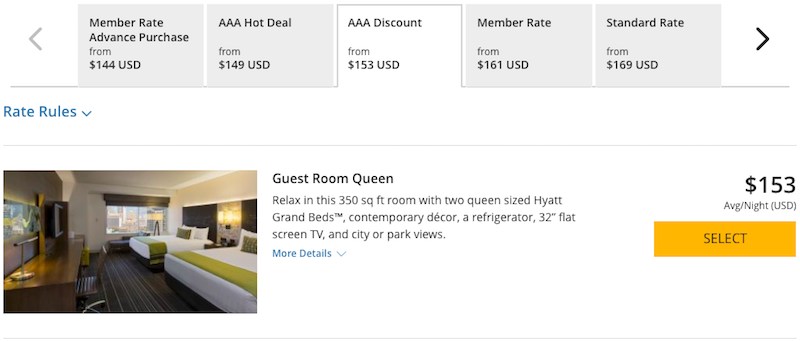 Lastly I looked at the Park Hyatt Washington, where the military rate was $309, the AAA rate was $309, and the standard rate was $339.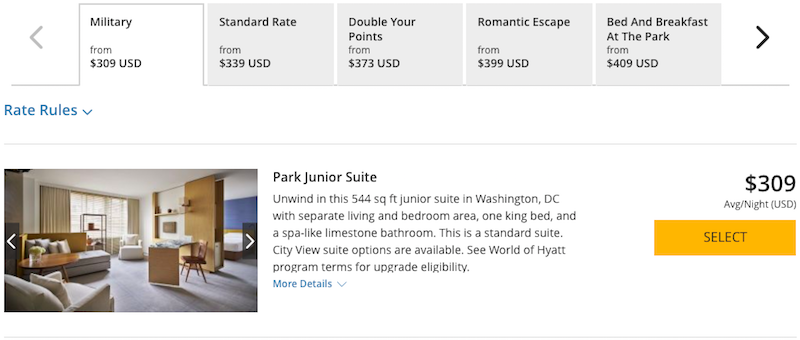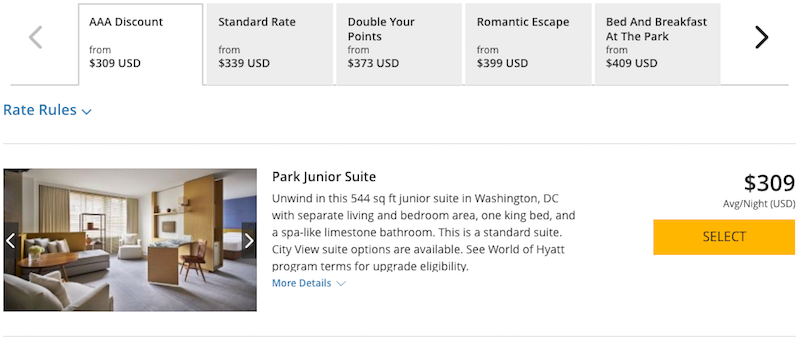 As you can see, in one case the AAA rate was better, in one case the military rate was better, and in one case they were the same.
So if you are in the military or are a veteran (thanks for your service), this rate is at least worth being aware of when going through the process of making a booking with Hyatt.