Before being status matched to Hyatt Diamond, I was a pretty loyal Starwood guy. On average, I'd guess 85% of my hotel stays were at Starwood properties.
That's changed and I'm on track to requalify for Hyatt Diamond this year. The benefits are great and Hyatt has earned my loyalty. It's safe to say the status match worked out as a win-win for both of us.
My favorite benefit of Diamond status is the confirmed suite upgrades. They are very useful for family travel since we all have a little more space to spread out. And they couldn't be easier to use. There's no need to bring along a laminated copy of the hotel's loyalty terms.
My kids, however, have a much different reason to love Hyatt properties. The toys!
On more than one occasion, the girls have been offered a trip to the hotel's toy chest (or wagon) for a small welcome gift.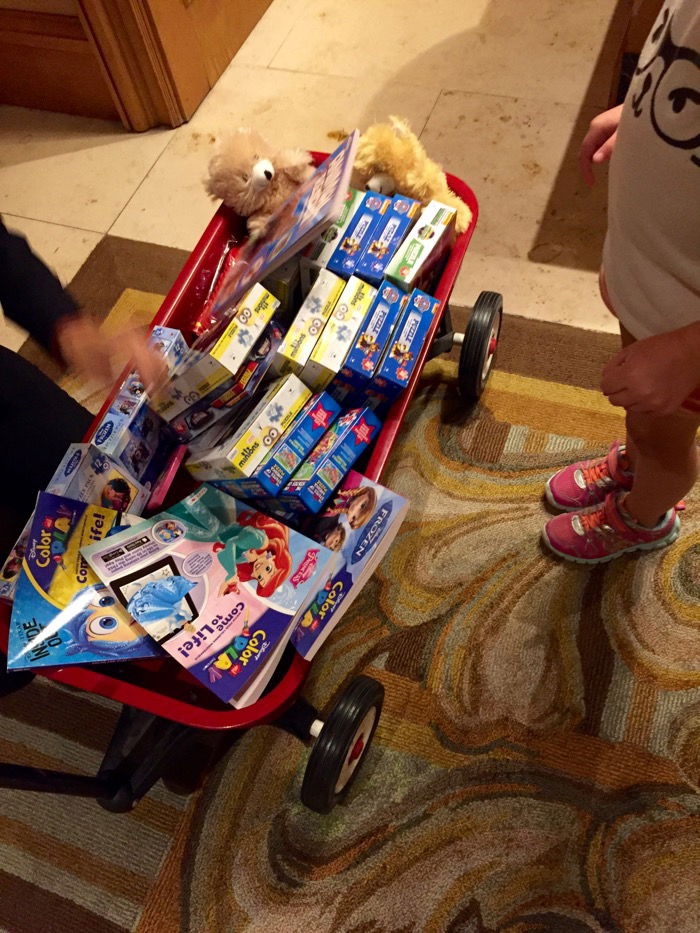 Recently at the Park Hyatt Aviara, they were given a puzzle, coloring book and bear, who was promptly named Sandy(ego).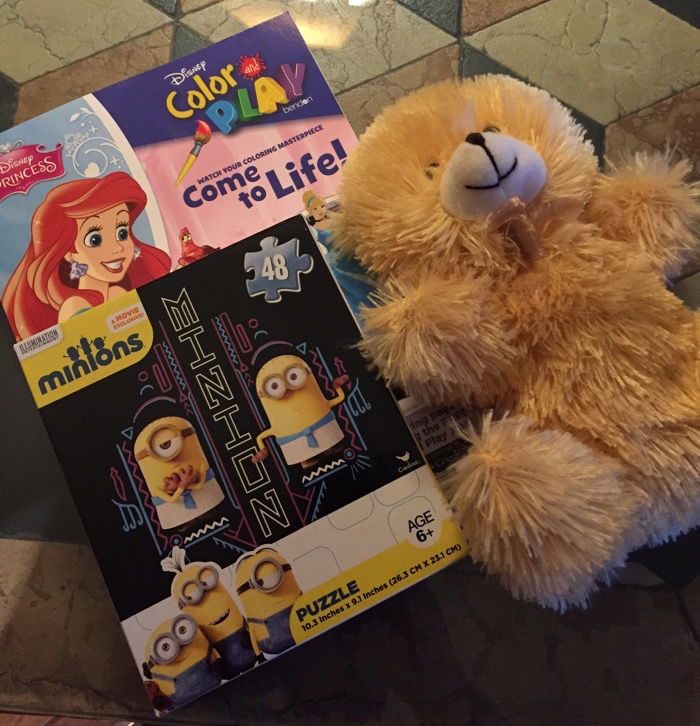 A few months ago at the Grand Hyatt in Denver, they were given a doll and two small board books.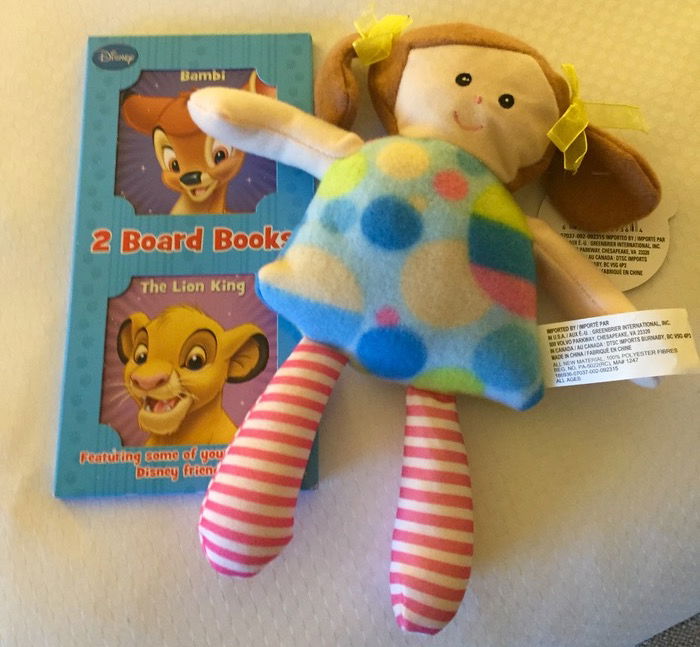 Along similar lines, the front desk staff at the Olive 8 in Seattle, sent up chocolate chip cookies for the girls.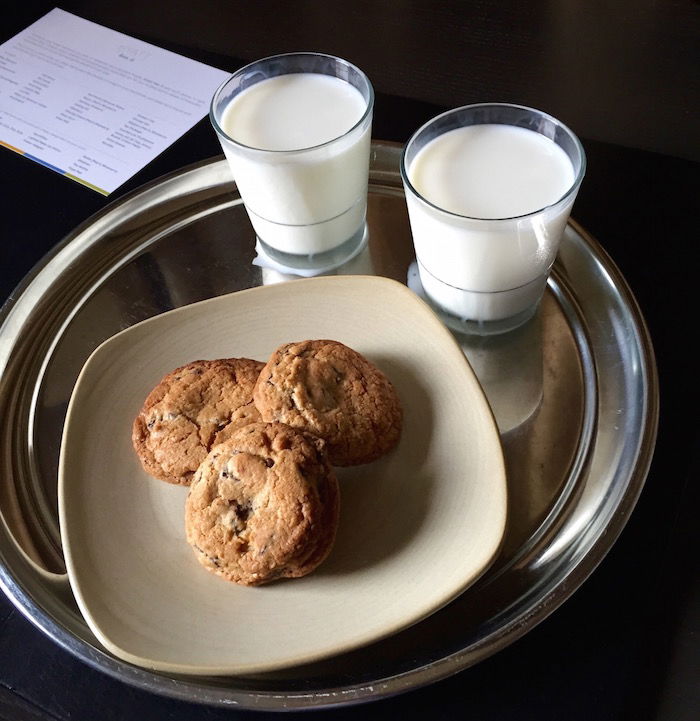 And a couple of years ago at the Park Hyatt in Sydney, they were given this stuffed kangaroo. She remains a favorite today.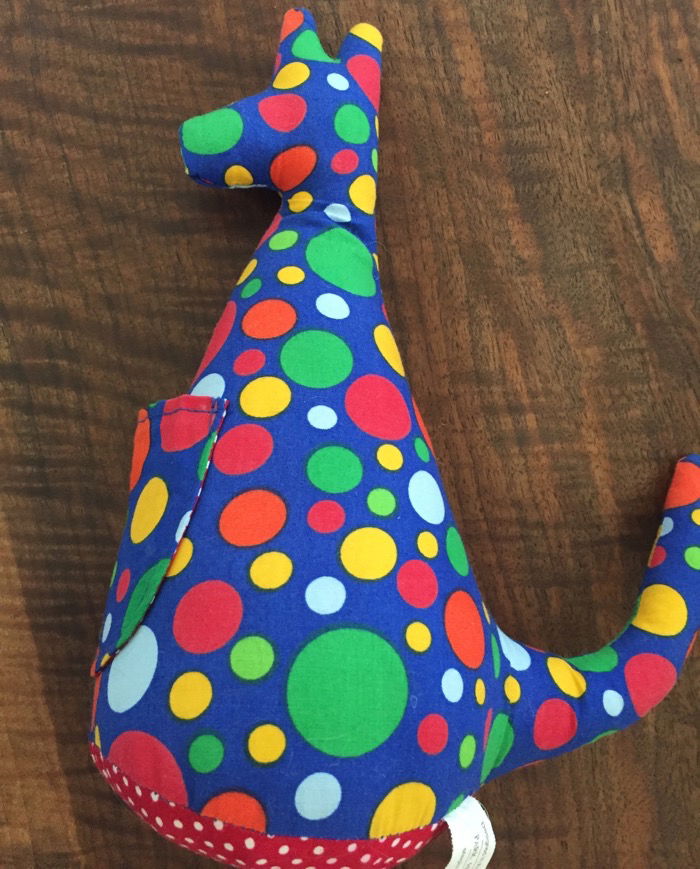 Most of the toys are the kind you would find in grocery checkout line for a few bucks. So, this can't be particularly expensive for the hotels. But, I can say from firsthand experience that tired kids perk up when they hear there are toys nearby. And happy kids mean happy adults and that is a great way to keep me coming back to Hyatt.
I've written before about how the small details make all the difference in the hospitality industry. And when I think back on those stays where my girls were also treated like important guests, those are also the more memorable stays where the hotel got the rest of the important stuff right too.
I understand not every hotel is going to have Santa Claus working the front desk. But, the ones that do go the extra mile for our kids do an exceptional job reinforcing my new loyalty to Hyatt.
Have you had a hotel go the extra mile for your kids when traveling? How does it affect your loyalty to the brand?