For the past couple of years, beVancouver has offered a pretty awesome promotion for discounted Vancouver hotels in the off season. Vancouver is a pretty seasonal hotel market, in that hotels are packed during the peak summer season, while they're fairly quiet in the winter.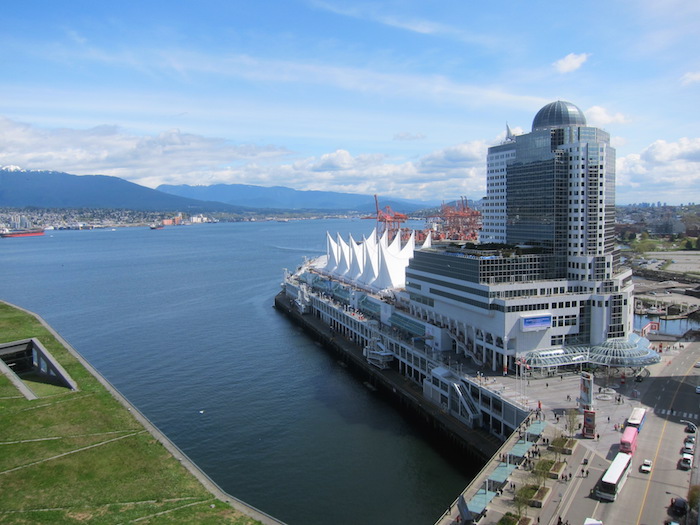 To help fill rooms during low season, beVancouver is offering $50-125 Amex pre-paid gift cards for one-night stays.
Here are the basic details of the promotion:
35 Vancouver-area hotels are participating in the promotion
Valid for check-ins through February 29, 2016
Bookings are pre-paid and non-cancellable
Each person can make a maximum of three bookings under this offer
You receive a $50, $75, $100, or $125 Amex pre-paid gift card for the first night of your stay, depending on the category of hotel (all values in CAD)
For each subsequent night on the same booking you receive an additional $50 Amex pre-paid gift card
The gift cards can be used however you'd like, either to cover the cost of the hotel stay, or anywhere else Amex pre-paid gift cards are accepted
How good are these deals?
That sounds nice in theory, though how good are the deals in practice? Below are some examples using random dates I pulled up (I'm sure you can find even cheaper dates with a bit of research).
If you're looking for a budget option, it's tough to beat a 75CAD gift card for a 74USD one-night stay at the Executive Hotel Vintage Park:
If you're looking for more of a mid-range hotel, you can receive a 100CAD gift card for a 122USD one-night stay at the Residence Inn by Marriott Vancouver Downtown:
Or a 100CAD gift card for a 134USD one-night stay at the Sheraton Vancouver Wall Centre Hotel:
The deal can be pretty amazing for luxury hotels as well. You can receive a 125CAD gift card for a one-night stay at the Shangri-La Vancouver, which is a stunning hotel:
I should stress again, though, that stays booked with this promotion are non-refundable, so be sure your trip is confirmed before you book.
Alternatives for luxury hotels
If you're looking at booking a luxury hotel you'll also want to consider booking through American Express Fine Hotels & Resorts or Virtuoso.
For example, the Shangri-La can be booked through American Express Fine Hotels & Resorts on a refundable rate for the same price (~300CAD=~229USD).
And on top of that it comes with the following benefits:
Noon check-in, when available
Room upgrade upon arrival, when available
Daily breakfast for two people
Guaranteed 4PM late check-out
Complimentary in-room wifi
$100 property credit to be used during stay
Personally I value those perks more than a 125CAD gift card, but I'm sure others will feel differently.
Bottom line
Vancouver is one of my favorite cities in North America, and this promotion is definitely valuable for many. Be sure you consider everything before using the promo, though:
If you're staying at a chain hotel you won't earn points for your stay, and in many cases won't get elite credit, since you're booking through a third party (in practice points may sometimes still post, but they're not supposed to)
The stay is non-refundable and pre-paid
This is still a hell of a deal, though in many cases for luxury hotels I think Fine Hotels & Resorts or Virtuoso can be an even better deal.

Lobby of the Shangri-La Vancouver
Do you plan on using the beVancouver promotion to get a great deal on a Vancouver hotel this winter?