Air India has long intrigued me, partly because of the insane stories which come from the airline, and partly because I really want to fly them.
India's prime minister confirmed earlier in the week that Air India will be launching 3x weekly flights between Delhi and San Francisco as of December 2, 2015.
Since then, Air India has published their timetable for the new route between Delhi and San Francisco, which will operate Wednesdays, Fridays, and Sundays with the following schedule:
AI173 Delhi to San Francisco departing 2:45AM arriving 6:00AM
AI174 San Francisco to Delhi departing 10:00AM arriving 3:35PM (+1 day)
The flight is blocked at 16hr45min westbound and 16hr5min eastbound, making it one of the longer flights out there.
The good news is that Air India is releasing a good amount of award space on most of these flights. In general I'm seeing one first class, two business class, and at least two economy class award seats per flight.
I'm kind of surprised they're not making more first class award seats available. Air India's 777-200LRs feature eight first class seats per plane, while their 777-300ERs features four first class seats per plane. They also seem to make one first class award seat available per 777-300ER flight, so I guess they're just somewhat consistent regardless of actual capacity or demand for seats.
Now I realize in general Air India might not sound like an airline most people are dying to try, though I think there are two things which make this route potentially interesting:
This is the only nonstop flight from the West Coast of the US to India
Surely I'm not the only one intrigued at the prospect of flying Air India
If you're so inclined, what are the best ways to redeem miles for travel on Air India between San Francisco and Delhi (and beyond)?
Air Canada Aeroplan (transfer partners with American Express Membership Rewards and Starwood Preferred Guest):
Economy: 50,000 miles
Business: 75,000 miles
First: 105,000 miles
Avianca LifeMiles (frequently sells miles for ~1.4-1.7 cents each):
Economy: 42,500 miles
Business: 78,000 miles
First: 111,000 miles
Singapore KrisFlyer (transfer partners with American Express Membership Rewards, Chase Ultimate Rewards, Citi ThankYou, and Starwood Preferred Guest):
Economy: 52,500 miles
Business: 97,500 miles
First: 132,500 miles
United MileagePlus (transfer partners with Chase Ultimate Rewards):
Economy: 42,500 miles
Business: 80,000 miles
First: 140,000 miles
As you can see, Avianca LifeMiles has the best redemption rates for travel in economy. For first and business class, Air Canada Aeroplan is marginally cheaper than Avianca LifeMiles, though I'd say the best program for you depends on your points balances. If you have a ton of Membership Rewards points, Aeroplan isn't a bad option. If you're looking to buy miles as inexpensively as possible, Avianca LifeMiles is your best bet.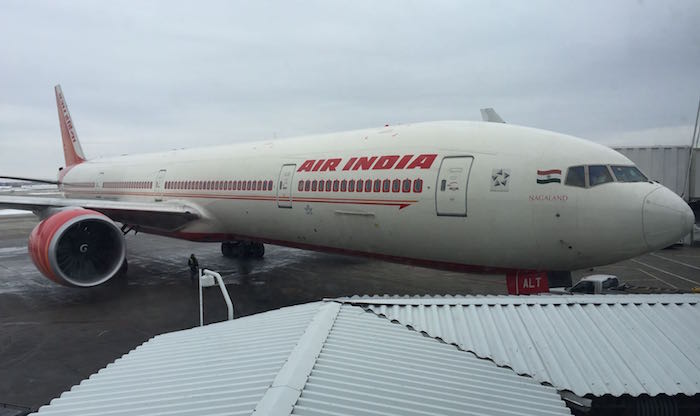 Bottom line
While Air India isn't launching the world's longest flight, as many of us had hoped, this is still a cool new route. I hope to try this route within the first month or so that it's in service.
What do you make of Air India's new San Francisco route? Worth taking for the convenience, or would you rather add a connection to avoid them?