I use Uber on an almost daily basis, and find the service to be fantastic all around, in particular when comparing them to taxis. That probably has to do with the instant feedback loop. With every ride you're asked to rate the driver, and have the option of leaving feedback. The driver won't actually see what score you leave them, but instead will only see their overall score.
What most people don't realize is that Uber drivers also rate Uber riders. Just like you have the option of giving the driver a 1-5 star rating with every ride, the driver also has the option of giving you a 1-5 star rating.
Now the truth is that the rider's rating doesn't matter quite as much as the driver's rating. In other words, if a driver's average rating falls below ~4.5 stars or so, they could be in trouble. Meanwhile as a rider you're unlikely to be "rejected" from a ride unless you have a really low score.
In July I posted how you could find our your Uber score by emailing Uber. You could log into the app and then follow a few steps, and then eventually they'd email you with your score.
Well, Uber has made the process even easier, as you can now find out your Uber score directly through the Uber app.
When you're logged into the app, simply tap the icon at the top left of the screen and then click on "Help."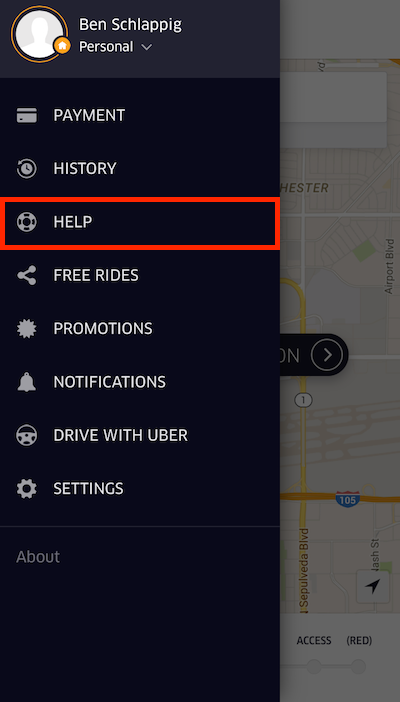 On the next page select the "Account" option.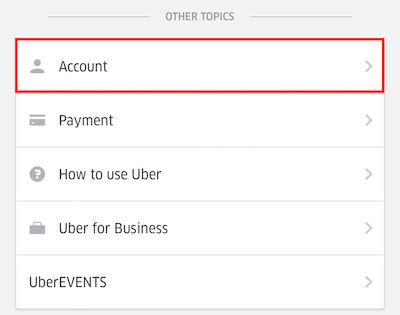 Then click the button that says "I'd like to know my rating."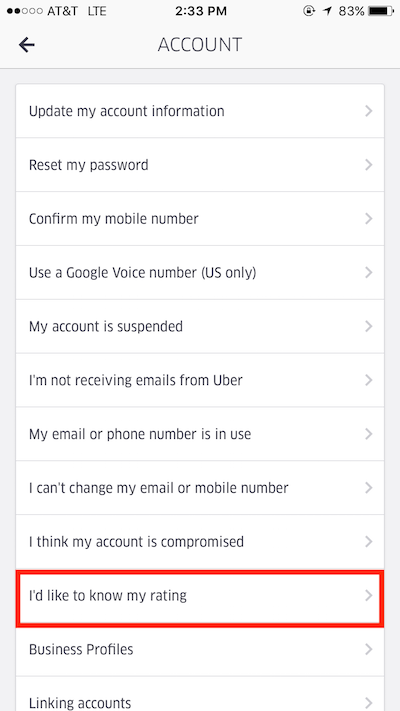 You'll be brought to a page which explains how the rating system works, and then at the bottom of the page you can hit the "Submit" button to get your score.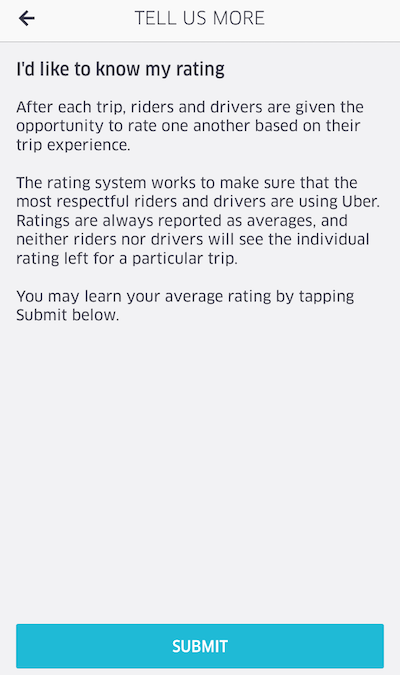 The next page will display your Uber rating…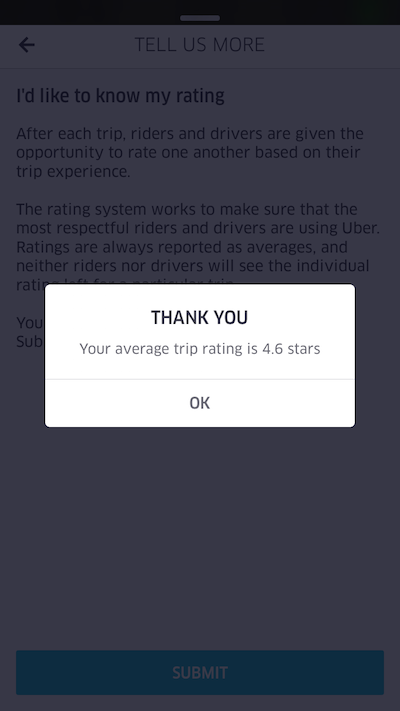 …mine is 4.6, which sort of surprised me!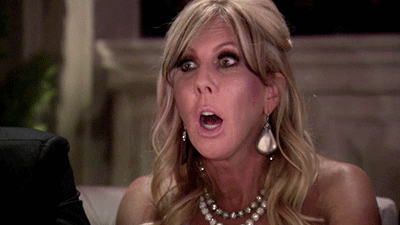 My rating was 4.8 back in July (and I've taken hundreds of Uber trips), so I'm not sure what I did to drop my score to 4.6 over the course of about five months. I must have really pissed off a couple of drivers. Oh well, I always try to be courteous, but I guess that only gets you so far.
Bottom line
Ultimately there are no real implications of your Uber score, unless it's really bad (in which case you may find yourself being rejected when ordering an Uber). It's still interesting to find out what your score, though.
What's your Uber score, and is it higher or lower than you expected?