Admittedly these problems are as first world as they get, but you know how in this hobby there are so many decisions where you're sorta "screwed if you do and screwed if you don't?"
How do you really maximize the value of a first class award ticket?
Take redeeming miles for an international first class award ticket, for example. That's a phenomenal use of miles, so say you're flying from New York to London.
On one hand the greatest benefit of traveling in first class is that you get a flat bed and proper bedding (hopefully), so you can travel in comfort and arrive well rested. At the same time, is the best use of miles really for a flight you won't even remember?
Most would probably want to enjoy the food, drinks, and service, and if you do that you'll likely arrive tired, hungover, and stuffed. I've been there many times over. I know I've gotten off international first class flights where I feel like I would've been better off just flying coach and not eating seven courses while consuming several bottles of champagne.
What's hotel "credit" really worth?
In a way I have a similar struggle with hotels. As most of you probably know, I'm in the process of moving into hotels full time in a bit over a week. One of the things I've been paying a lot of attention to are programs like Virtuoso, American Express Fine Hotels & Resorts, and Starwood Luxury Privileges.
Many properties that belong to these programs offer a $100 food & beverage credit in addition to complimentary breakfast with every stay, no matter how short it is. So over the weekend I stayed at the Fairmont Vancouver Waterfront, which I booked through American Express Fine Hotels & Resorts.
I got a phenomenal rate of $185 for my one night stay:

This included the following benefits:
Noon check-in upon arrival, when available
Room upgrade upon arrival, when available*
Daily breakfast for two people
4pm late checkout
US$100 food and beverage credit to be used during your stay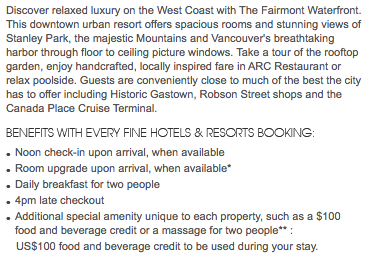 I only arrived at the hotel at 3AM so couldn't eat anything the day I arrived, and the following morning had breakfast in the restaurant, which was included.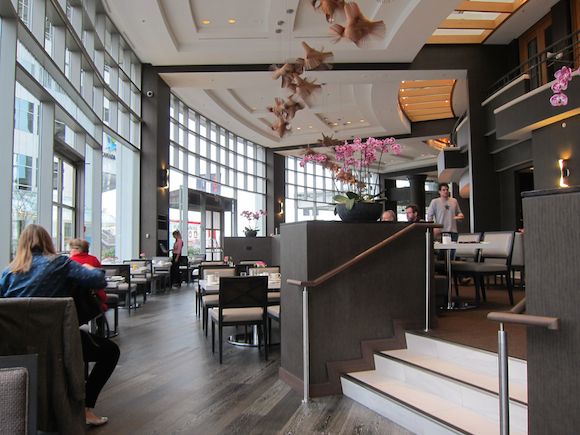 Fairmont Waterfront Vancouver ARC Restaurant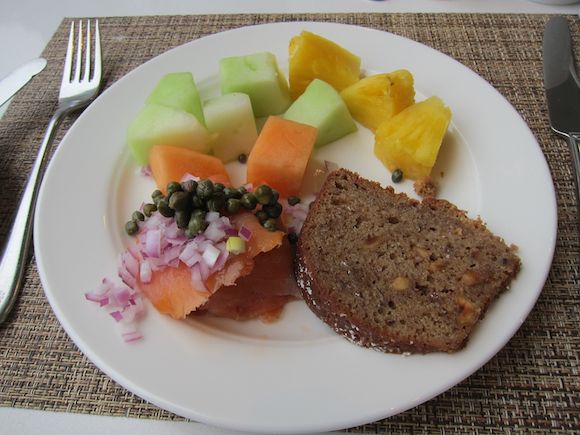 Fairmont Waterfront Vancouver ARC Restaurant breakfast
By the time I was done with breakfast it was 10AM, and I had to check out at 3PM to catch my flight back home.
And I was legitimately frustrated for the rest of the day trying to figure out how to spend $100. After all, if I didn't spend the credit I'd basically be "throwing money out of the window," as my mother has always said.
At around 2PM I decided to head down to the restaurant for lunch. I wasn't really hungry, but knew I wouldn't have the chance to have a meal again that day, so figured I'd eat something.
There was a crab roll that looked good, so I ordered that. But then I thought to myself "hmmm, how am I going to spend the rest of the credit?" Should I order an appetizer? Two appetizers? Dessert? Two desserts? An appetizer and dessert? Two appetizers and two desserts? Alcohol?!?! Grrr!!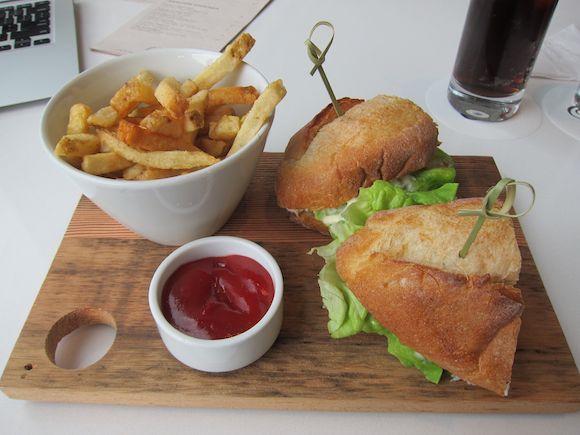 It's easy to lose sight of what constitutes value!
So as much as I like maximizing value, at times it's easy to lose sight of what constitutes "value," I think. If I had left the restaurant having consumed an appetizer, main, and dessert, and stumbled out of there drunk, I wouldn't have gotten any more "value" out of my stay. At the same time, at the end of the day I got ~$20 out of my $100 food & beverage credit.
When I did the mental accounting on my rate I figured I was paying $185 and was getting a $20 breakfast and $100 food & beverage credit, so using that logic the stay was really only "costing" me $65. Of course that's not accurate because "value" should be calculated based on what you'd otherwise be willing to pay for something.
Balancing that with trying to stay healthy while living in hotels…
Really for me this kind of poses an interesting long term question. I'll be living in hotels full time, so on one hand there is a lot of value to me in having a food & beverage credit included. At the same time, my biggest challenge in moving into hotels full time is trying to stay healthy. Hotel living isn't healthy, between the lack of "fresh," easily accessible food (okay, in fairness the fridge in my apartment is empty anyway, so that's not a big loss), and the number of ridiculously delicious breakfast buffets I have easy access to.
Most people staying in hotels are on vacation, and as I've heard a million times before "you're on vacation, splurge!"
A real life example — book the rate with food & beverage credit or not?
The W Seattle belongs to the Luxury Privileges program. The Luxury Privileges rate is equal to the flexible rate. So for a random date, here are the rates for this hotel: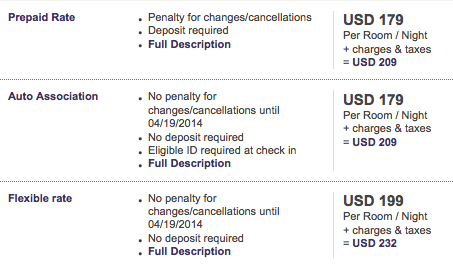 As you can see, I could book a AAA rate for $209 including tax, or the Luxury Privileges rate (equal to the flexible rate) for $232. Is it worth paying $23 for a $100 food & beverage credit here? And the math gets more fuzzy if you want to book the stay for multiple days, since for a two day stay you'd be paying a $46 premium for the flexible rate.
Anyway, would be curious to hear how you guys approach this, and what you really value a hotel food & beverage credit at?