Yesterday I posted about my experience at Le Meridien Dubai. I loved the hotel and thought the club facilities were gorgeous, though was put off by them begging me to write a positive review on TripAdvisor at check-out. I'm used to hotels asking guests in passing to consider writing an online review, but the way the associate asked me was next level.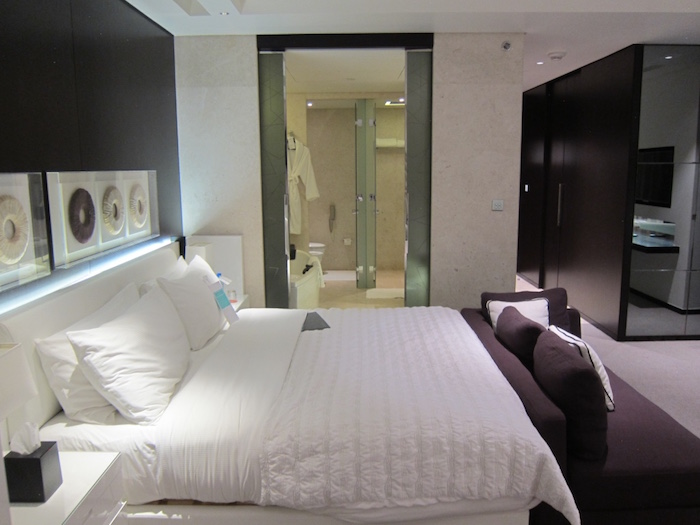 I was asked to fill out a guest survey at check-out, which was followed up with the following conversation:
"Have you heard of TripAdvisor?"
"Yes."
"Would you please consider writing a review on TripAdvisor saying good things?"
"Sure."
"Please do, it is very important."
"Okay…"
Then she handed me a piece of paper with her name on it.:
"Please mention my name."
"Okay…"
"Don't forget, it's very important you do this. Thank you so much."
I woke up to an email from the hotel this morning with the subject line "Your Stay." I figured someone may have tipped them off about my post and maybe they wanted to acknowledge that they were coming across a bit strong.
Instead the email said the following:
We thank you for having chosen Le Meridien Dubai as your preferred Hotel, I would like to thank you for your valuable feedback at the time of departure, I was wondering if you could spare some time to put some comments on Trip Advisor as we requested upon your departure. We aspire to continually deliver service in accordance to your expectations. In order to achieve those aspirations, we would highly appreciate your feedback about our services. We are requesting you a testimonial that could be related to your stay or experience you had with us or describing how you would have benefited from any of the facilities and convenience that our hotel had to offer.

Feel free to log into the following link – post your experiences on the Trip advisor (Ctrl+Click to follow link) https://www.tripadvisor.com/UserReviewEdit-g295424-d301562

Feedback is a tool that would help us to strengthen our relationship. Your comments would indicate our reliability and credibility to future clients.