While I rarely order room service while staying at hotels in the US, I order it pretty frequently when staying at hotels outside the US. There are a couple of reasons for that:
I'm often short on time when traveling internationally, since I have a lot of work to catch up on after a longhaul flight; I'd rather spend my limited free time sightseeing than eating at a restaurant (ideally I'll do both, but sometimes it's just not practical)
I'm often on a weird time schedule when traveling internationally, so breakfast at 2AM or lunch at 8AM sounds better than what I'd be able to get otherwise
While a lot of people think room service is overpriced, let's keep in mind that it's actually a money loser for many hotels. And that's why we've seen so many cutbacks when it comes to room service, whether it's limited hours, a limited food selection, huge service charges, third party vendors being used, having the food delivered in plastic containers, etc.
While the quality of room service food as such varies considerably, I rarely appreciate how the setup between hotels differs.
I recently stayed at the St. Regis Beijing (yes, the one with the club lounge), and I think they had my favorite room service setup ever:
The menu was extremely extensive, both in terms of Asian and Western dishes
You could order anything from the menu 24/7 — in other words, you could order a pizza at 7AM or a breakfast set at 8PM
In addition to being able to order the entire room service menu 24/7, you could order anything off the restaurant menu whenever the restaurant was open (this even included a Japanese restaurant which isn't technically part of the hotel)
There was no fixed delivery charge, but rather just the same 15% service charge billed to everything at the hotel (and there was no line to add tip)
And the food was even good!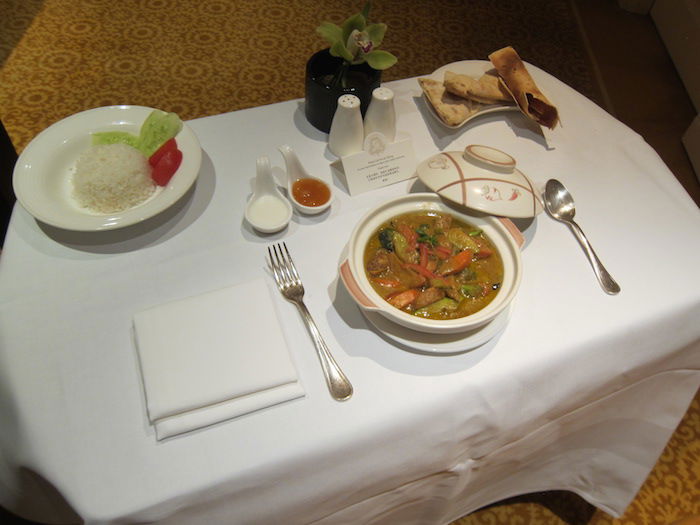 Perhaps it's just a sad reflection of the state of room service, but I was amazed by how impressed I was.
Do you ever order hotel room service, and if so, what do you value most about it?