I'm presently finishing up my third (and last) trip of the month to Beijing. On my previous two visits I stayed at the W Chang'an and Park Hyatt, both of which were nice hotels.
This time around I figured I'd stay at the St. Regis. That's generally my favorite SPG/Marriott brand, and hotels in Asia rarely disappoint. What's especially interesting is that the St. Regis is right across the street from the W, so presumably the W having just opened is giving the St. Regis a lot of competition.
Well, let me just say that while I'd choose a St. Regis over a W 99 out of 100 times, this isn't one of those times. This has to be one of the most underwhelming St. Regis properties I've stayed at. The service was okay (I find service in China is consistently pretty "meh" at chain hotels), but physically the hotel just feels dated.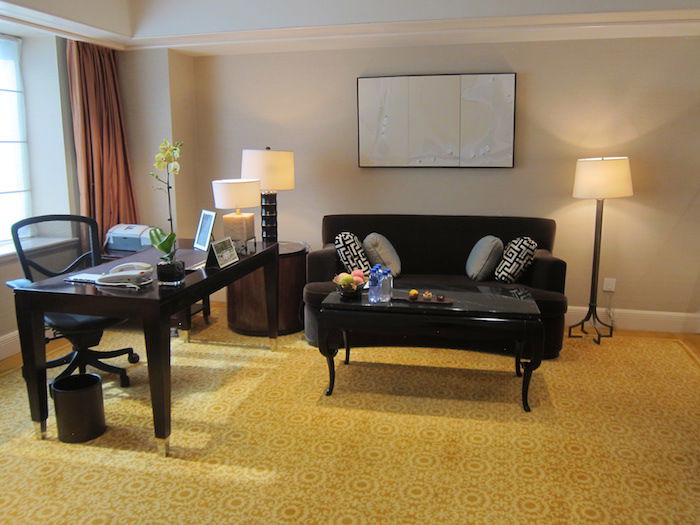 St. Regis Statesman Suite
And after the great views I was spoiled with at the W and in particular at the Park Hyatt, these views from my suite did leave a bit to be desired.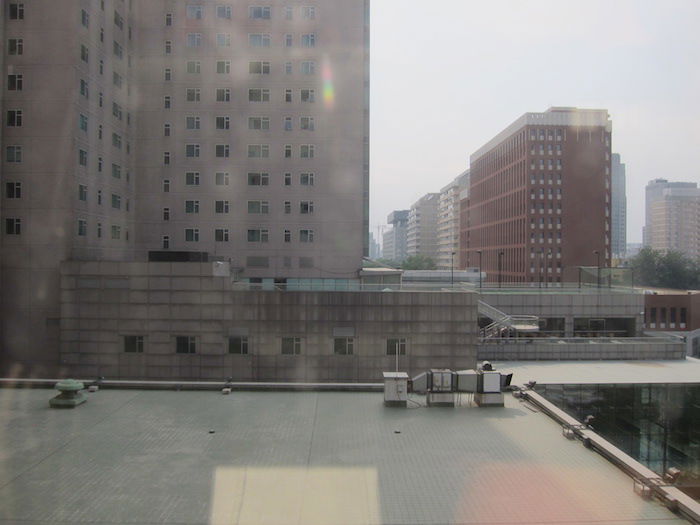 St. Regis suite with a view (or lack thereof)
Given that the St. Regis and W have similar rates, I can't imagine returning to the St. Regis.
That being said, the St. Regis does have one feature which I've never before seen at another St. Regis — a club lounge, which they call a business center.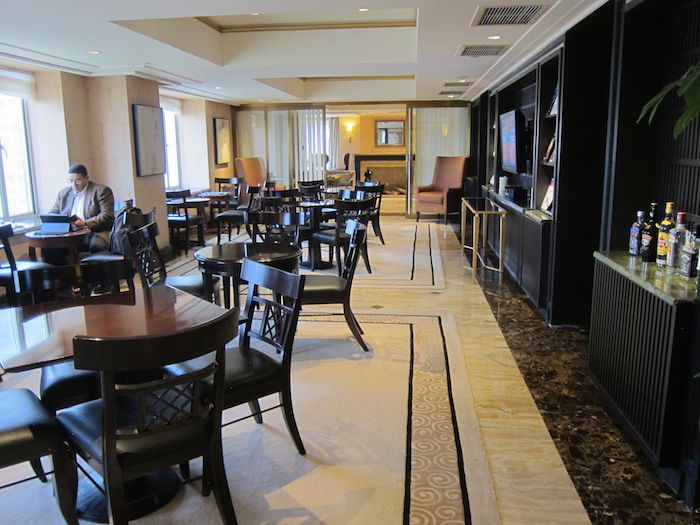 It opens daily at 10AM, and has all day refreshments available. Then in the evenings from 5PM until 7PM they have snacks and alcoholic drinks. As far as I know, this is the only St. Regis in the world which has a club lounge.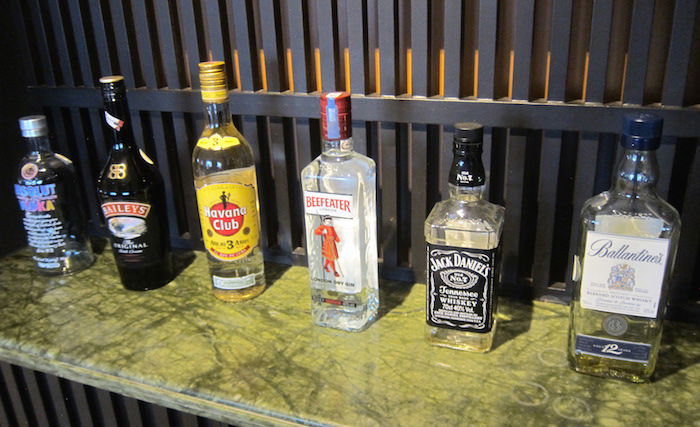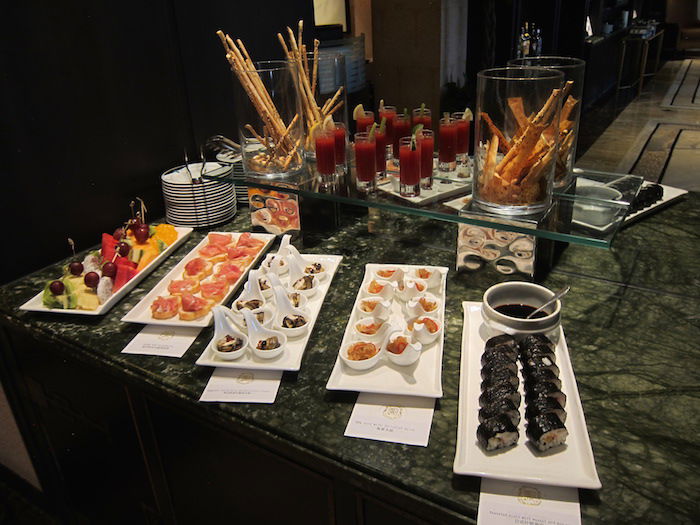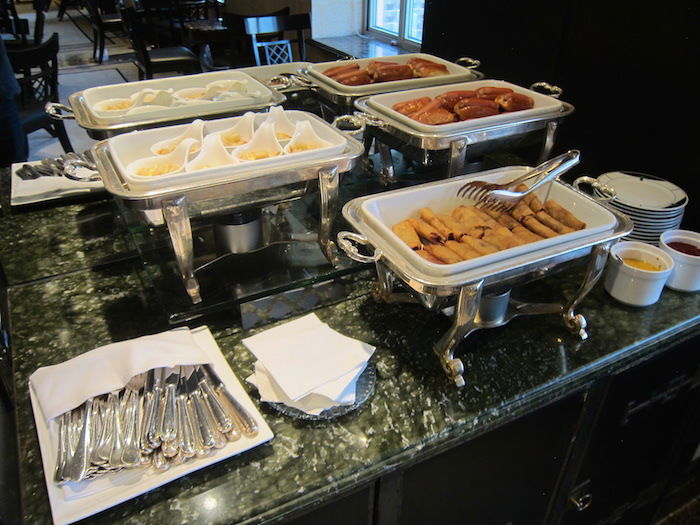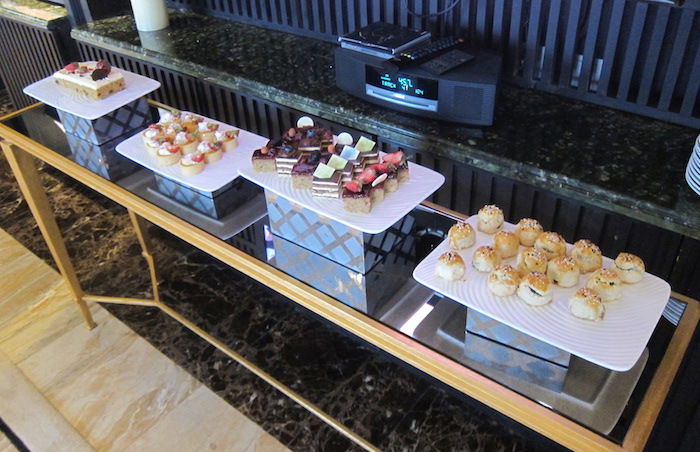 The snack selection is… interesting. You'd think if a St. Regis bothered to have a club lounge they wouldn't serve mini hot dogs, but…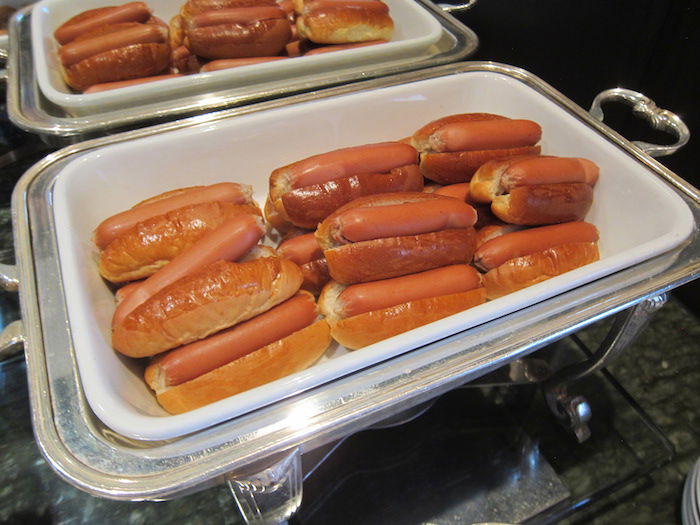 Even more puzzling is that all guests have access to the club lounge. Not just Platinum members or suite guests, but rather all guests.
Now, there are some other brands which have club lounges where you wouldn't expect. For example, Park Hyatts typically don't have club lounges, though the Park Hyatt Melbourne does have a Park Club, which is available to Globalist members and guests who pay for it.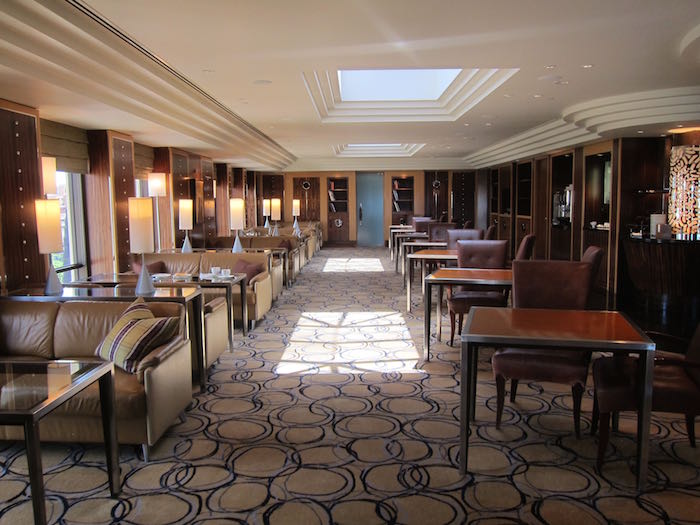 Park Hyatt Melbourne club lounge
Similarly, while W properties don't usually have club lounges, the W Doha and W Guangzhou do have club lounges, available to Platinum guests.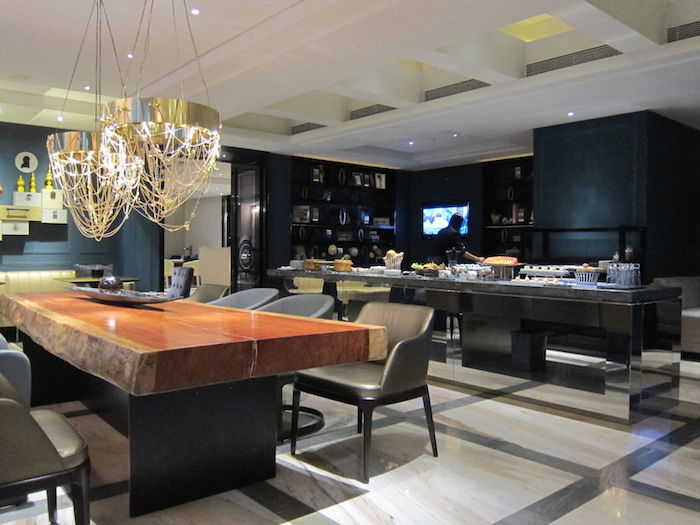 W Guangzhou club lounge
But I've never seen another St. Regis with a club lounge, let alone one which is available to all guests.
It's one of the few things which sets this St. Regis apart, but isn't enough to make me return, given how excellent the W across the street is.
Stay tuned for the full review.
What do you make of a St. Regis which has a club lounge available to all guests?