Sometimes I think it's fun to look at the real life travel planning process, and share how I approach it, because I'm sure I'm not the only one who goes back and forth on this stuff. Specifically, in this post I wanted to focus on hotels. I'm generally a Hyatt and Starwood loyalist, so will typically try to stay at one of their properties when possible, both because I appreciate the elite benefits, and because I'm on the elite hamster wheel, and want to make sure I'm requalifying for status.
In a few weeks I'll be in Brussels for one night (about 24 hours total — it's not like I'm landing late at night and leaving first thing in the morning), and I'm conflicted between three hotel options. I'm curious which you would select, because I seem to constantly find myself in situations with similar options, which challenge me to decide between elite benefits, the quality of a hotel, and other benefits.
Option #1: Starwood Design Hotels property
Starwood's footprint in Brussels is limited. They have an Aloft and Four Points, but unless I'm staying at an airport, I generally avoid those brands, unless they're the best option by far.
The good news is that there's a pretty reasonably priced Starwood Design Hotels property, The Dominican. It looks beautiful, and at 127EUR for a one-night stay, the price is reasonable.
The pros? I get what looks like a really cute hotel, and I earn Starwood elite credits and points. The cons? There's virtually no SPG elite recognition at Design Hotels, so there's no room upgrade, no breakfast, etc. That's not the end of the world, as I'm traveling alone and am in a city, where I can easily grab something much cheaper and better for breakfast outside the hotel.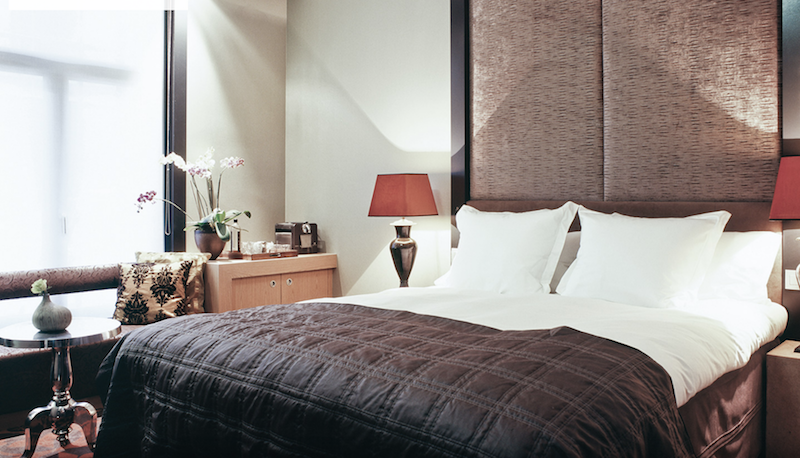 Option #2: Marriott
While I haven't historically been a Marriott loyalist, I do have Marriott Platinum status thanks to the status matching they offer. Marriott has a few properties in Brussels, including the Marriott Grand Place. The hotel costs a reasonable 137EUR, or 35,000 points, so it's roughly the same price as the Design Hotel. In this case paying cash is a better value than redeeming points.
The pros? I'll (hopefully) receive a room upgrade and complimentary lounge access, and I'll earn points that I can transfer to Starwood. The cons? I don't earn any elite credits with SPG, and the hotel just doesn't look as cute as the Design Hotel. It's tough to stay somewhere like this when you can get a cute boutique-looking hotel.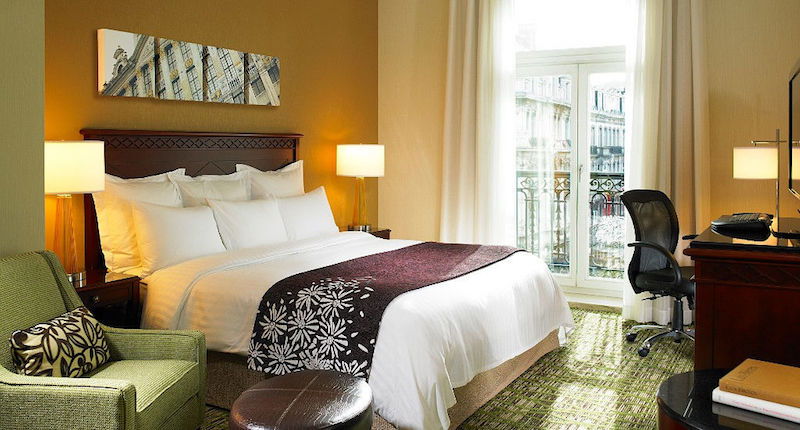 Option #3: Amex Fine Hotels & Resorts/Virtuoso
American Express Fine Hotels & Resorts and Virtuoso offer some cool benefits for stays at select luxury hotels. Specifically, you receive perks like a room upgrade, complimentary breakfast, and some sort of a property credit. In the case of Brussels, there are two hotels participating — the Steigenberger Wilcher's, and the Rocco Forte Amigo.
These hotels retail for 169EUR and 259EUR, respectively, and you receive a $100 food & beverage credit for a stay at each property, in addition to the other perks, like a room upgrade or breakfast.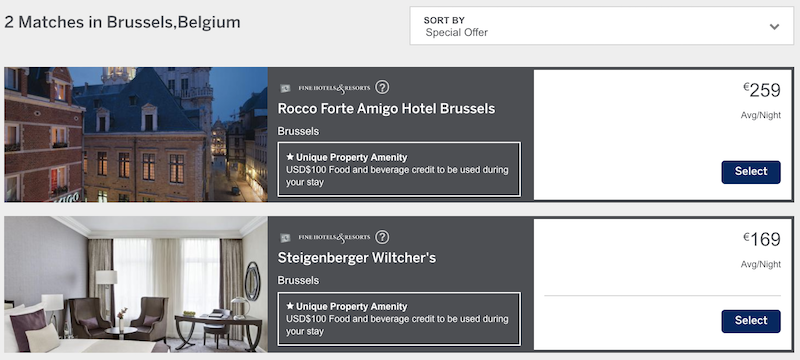 Booking through one of these programs for a one night stay is a phenomenal deal, give the outsized value you get due to the credit being once per stay, whether that stay is one night or one week. Between those I'd probably choose the Steigenberger since it's 90EUR per night cheaper, and the hotel looks quite nice (if anyone thinks the Rocco Forte hotel is much better and is a "must," I'd consider that as well, because at the end of the day that's still a reasonable price for a luxury hotel.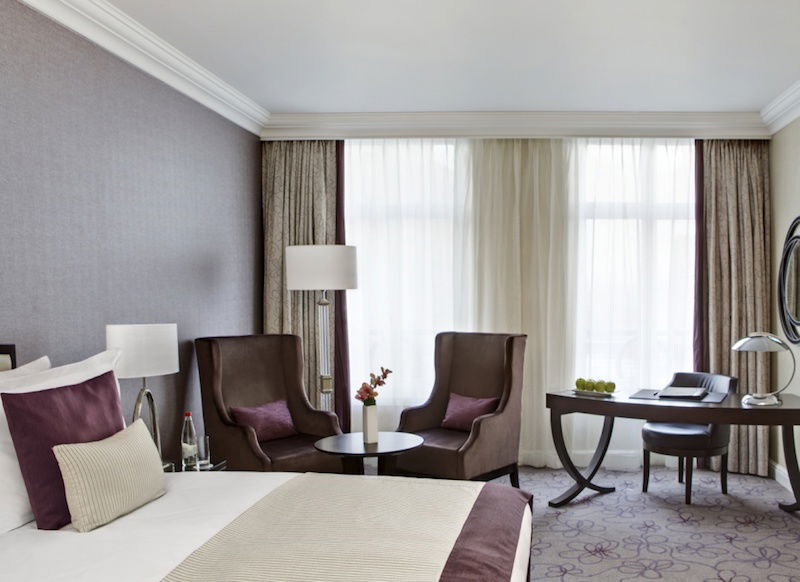 I always have a tough time deciding how to value these one night Virtuoso/FHR stays. The food & beverage credit isn't worth the face value, so it's not like I'm going to subtract $100 from the room rate when comparing rates. Would I otherwise eat anything other than breakfast at the hotel? Probably not. Would I probably end up eating there if I had the credit? Probably.
The pros? A room upgrade, free breakfast, a food & beverage credit, and potentially the nicest hotel. The cons? I don't earn any points or elite credit that I value.
Bottom line
I'm writing this post not because I'm necessarily seeking personal advice here (though I'd love to hear what you guys think), but rather because I think the above situation is so reflective of the decision making process I always find myself in. Hyatt and Starwood both have relatively small global footprints.
In the case of Brussels, Hyatt doesn't have any property, and the only Starwood property I'd consider is the Design Hotel. Do I stay at the Design Hotel with limited elite benefits but stay credits, do I stay at the Marriott with elite benefits but no (useful) stay credits, or do I stay at an FHR/Virtuoso hotel, with no points or stay credits, but the best experience and benefits (especially given the disproportionate value offered with one night stays)?
I'm leaning one direction here, but before I share that, I'm curious to hear what you guys would do.