I think any frequent hotel guest has pet peeves. Heck, over the past couple of years I've spent hundreds and hundreds of nights in hotels, and I know I have a never ending list of them.
Most of my pet peeves involve laziness or bad technology in one form or another (like a front desk associate asking "have you stayed with us before?" when you're a frequent guest). However, I have one pet peeve that involves hotels actually being proactive, which I appreciate in theory.
Specifically, you know when you check into a hotel, and just a few minutes after you get to your room they call you to see how everything is? Well, I've never really understood that:
When they call I'm usually not in the room long enough to actually know if anything is wrong (it's like when you're in a restaurant and they ask how your food is before you have a chance to try it)
If I have a problem shortly after checking into the hotel, I'll call the front desk proactively to let them know of my issue; it's rare, but it happens
A few minutes after you get into the room you're usually checking out the view, unpacking, etc., so you don't really want to have a conversation if the front office associate is chatty and asking if they can make food or activity suggestions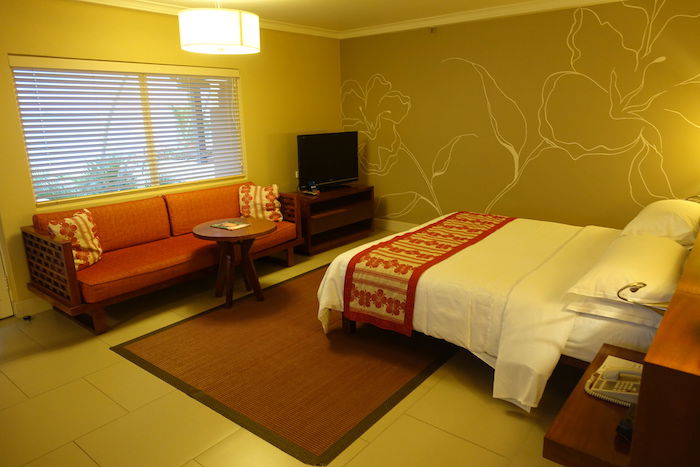 Just to give an example, I checked into the Sheraton Fiji today, and five minutes after I got to the room I received the typical "is everything okay?" phone call.
But they took it a step further, because in the afternoon I was trying to take a nap (and had the "do not disturb" sign on the door), and the front office manager called to ask how my stay was going, since she saw I was only staying for one night (I was switching to another hotel for the rest of my time in Fiji).
I appreciate the intent, but I also wish hotels had a way of linking the do not disturb sign on the door with unnecessary phone calls. Or perhaps it's time for a "do not call" button, much like the sign that exists for the door.
I'm curious what you guys think.
Are you a fan of proactive phone calls from the front desk after checking into a hotel, or do you find them annoying as well?