Y'all are a smart bunch, which is why I like posing questions to you guys when I don't know the answer. For example, a couple of months you guys helped me figure out why hotels close the drain "stoppers" when servicing rooms.
But here's another mystery I can't figure out, and I'm wondering if I'm the only one.
It's pretty standard to find some sort of fruit plate in your room when checking in at a luxury hotel.
This can be something modest, like two oranges on a plate at the Mandarin Oriental Kuala Lumpur.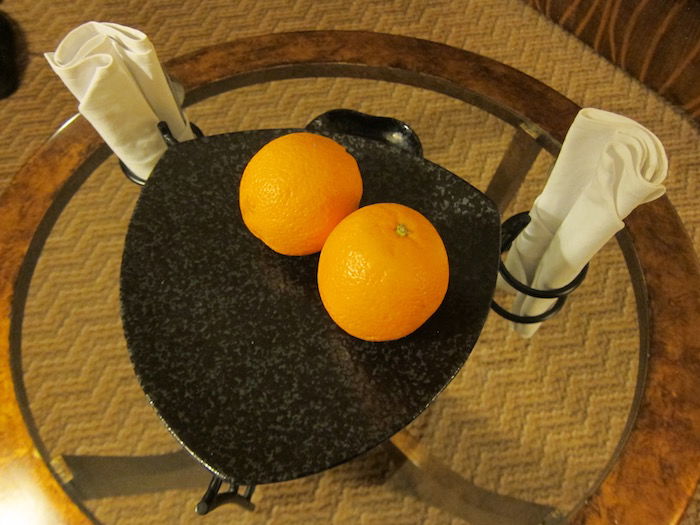 Or something more moderate, like a few types of fruit on a plate at the Park Hyatt Dubai.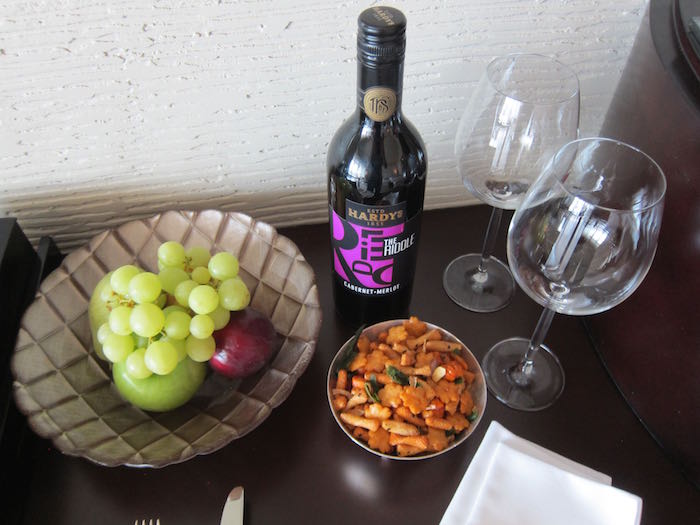 To something completely ridiculous. Yesterday I checked into my hotel in Beijing, only to find the below fruit plate.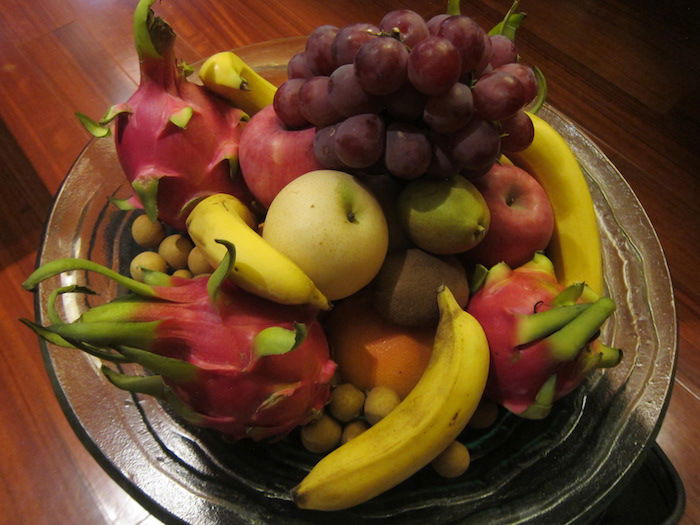 I don't think you can fully appreciate just how big it is, so for some scale, here's the fruit plate on top of my Tumi carry-on — it's about the same size!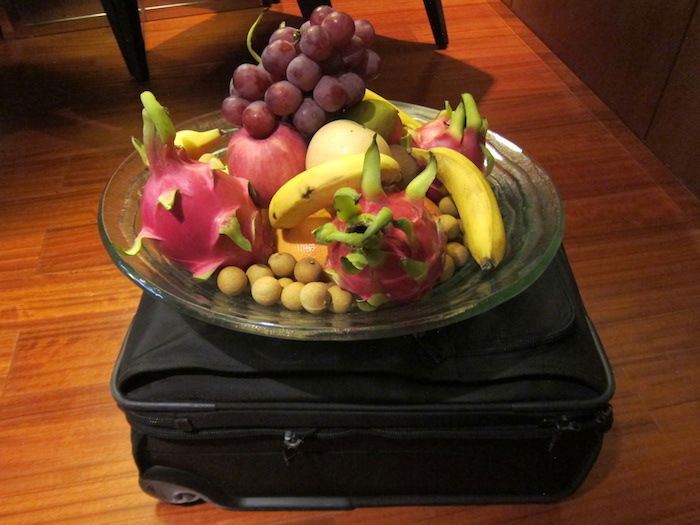 Now if I find one or two pieces of fruit in my hotel room I'll sometimes eat them if hungry, but I can't even begin to rationalize the mega fruit plates some hotels offer. Fruit can be expensive, and also spoils quickly, so it has always seemed a bit wasteful to me.
Am I the only one? Does anyone actually go to town on hotel fruit plates? Like, has anyone in the history of staying at hotels ever finished the above plate over the course of their stay?
This is by no means intended as a complaint, but rather is intended to help hotels possibly save money, unless I'm in the minority with my perspective?
How do you feel about hotel fruit plates? Vote in the below poll, and let me know your thoughts in the comments!
[poll id="79″]