While I think San Diego is a beautiful city, it's not the world's most exciting hotel market. There are a good number of hotel rooms in the city, though they're very consistently priced — the city just can't seem to support many hotels that have rates of over $250 per night. As a result, the city is full of lots of convention hotels, and I can't say I've found a single hotel that has really blown me away.
I'd say the US Grant is probably my favorite of the options, though I refuse to stay there alone, since it's haunted. I'll gladly stay there if I'm traveling with someone, but if I'm traveling alone and staying at a haunted hotel, that's a recipe for me to not get any sleep.
Perhaps the one exception to the above is Hotel del Coronado, which seems to typically have rates of $400+ per night. Now, technically it's not San Diego, but rather in Coronado, California, which is just across the bridge from San Diego. It's right on the beach, and by many is considered to be San Diego's best hotel, especially for those looking for a beach vacation. While I haven't stayed at the hotel, I've had drinks there a few times. There's no doubt the hotel is charming, though it also feels a bit past its prime, at least in the public areas.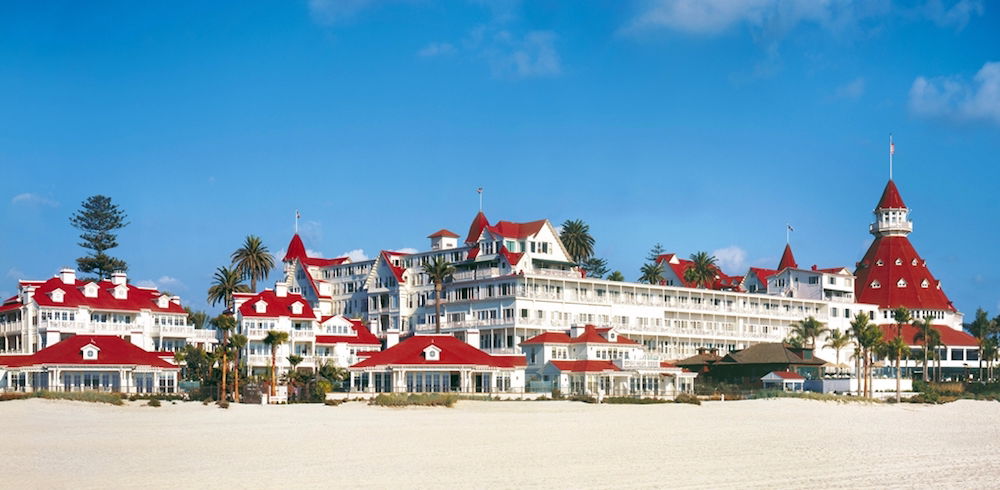 While Hotel del Coronado belongs to Amex Fine Hotels & Resorts, Virtuoso, etc., it doesn't belong to any of the major hotel chains. It looks like that will soon be changing.
Hotel del Coronado will join Curio Collection by Hilton as of July 31, 2017. As of now the hotel isn't yet bookable through Hilton booking channels, though the upcoming Curio Collection property page lists this as one of their new properties.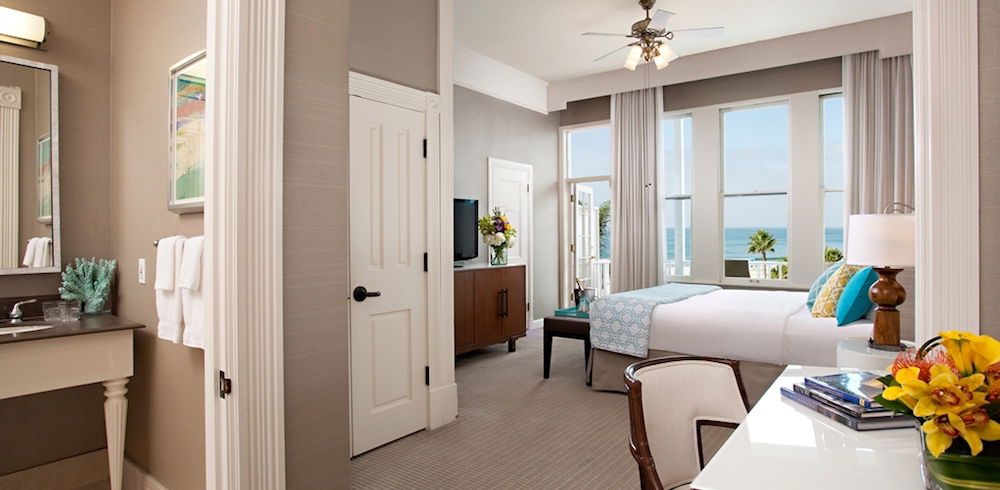 Curio Collection is Hilton's collection of independent, upscale hotels. It's intended to be similar to Starwood's Luxury Collection and Marriott's Autograph Collection, with the goal of giving you a hotel that doesn't feel cookie cutter, while also giving you the benefits you get from their association with a major brand (points, elite credits, etc.).
So, what can Hilton Honors members expect at Curio Collection properties? Hilton Honors isn't the most consistent loyalty program when it comes to benefits across their brands. Of course members can earn and redeem points at Curio Collection properties, and earn elite qualifying night credits. Furthermore, Hilton Honors Gold & Diamond members receive complimentary continental breakfast as well as space available room upgrades at these hotels.
Anyone excited about Hotel del Coronado joining Curio Collection?
(Tip of the hat to Jimmy)