Last night we had a one night stay at the Hilton Rome Airport before returning to the US. We got to the hotel in the afternoon, and there was a bit of a queue for check-in. There were two people in line ahead of us, and within a few minutes there were several more people in line behind us as well.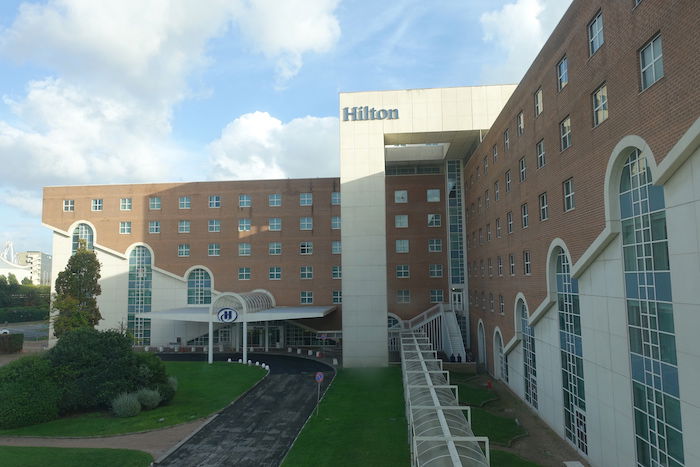 Suddenly a guy traveling with a group of about 10 people (most seemed to be his family) showed up and cut the line, standing immediately to the right of the first guy in line. The guy who was legitimately first in line looked at him and said "there's a line, and you're not in it. You're not going before me." The guy didn't respond.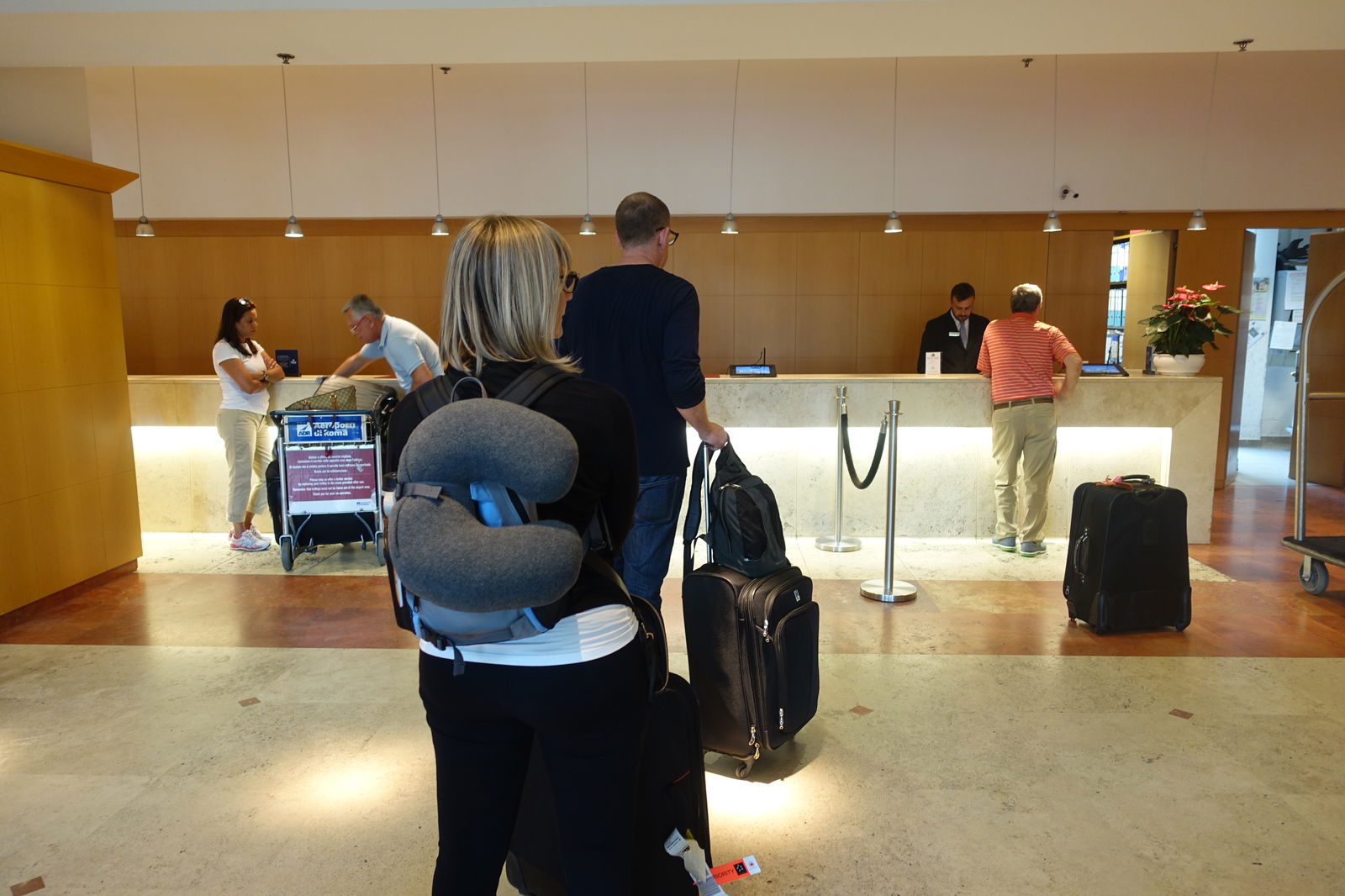 The two people in line in front of me were helped, so we were next in line. I looked at the line cutter (who hadn't moved) and said "just so you know, we're next."
When the next associate became available, the sneaky guy pushed his way to the counter. Of course I followed him there, and informed the associate that the guy had cut the line.
The line cutter's response? "It will take just one minute." He said that as he literally placed five separate key envelopes down, so clearly he had five rooms he wanted to check out for.
Seriously? Usually I'm pretty mellow, but my inner Larry David came out.
"First of all, checking out of five rooms isn't going to take a minute. Second of all, there's a line, and you're not in it. You can't just cut everyone."
"Just one minute."
"No, I'm checking in and that will also just take 'one minute.' So get in line behind all the other people who need help for 'just one minute.'"
The associate looked at the guy and asked "did you cut the line?"
"No."
At this point there was a near revolt behind us, as the other people were catching onto what had happened, and started yelling.
Eventually the associate said "you need to get in the line." After several people screamed at him he eventually got in the back of the line, and fortunately at this point there were about a dozen people queuing to check-in (it's not often I'm happy about a long line, but this was one of those instances, because I knew he'd be in the very back of it).
Once our check-in was complete I could see him in the back of the line giving us an evil glare. I just waved.
It blows my mind how some people lack common decency to wait in line. This situation was especially egregious, as the guy was trying to check out for five rooms, and pretending it would only be "one minute."
Have you ever dealt with a hotel line cutter, and if so, how did you handle it?