I spent last night at the Hilton Providence. After spending the week in Newport with Ford and his family, I was scheduled on the 7:15PM American Airlines flight out of Providence. My connection flight was canceled, and there was nothing else out of Providence the same night.
So I was stuck in Providence for the night, and ended up canceling my ticket on American and booking myself on an airline that actually prides themselves on their operational performance. Ford offered to pick me up and have me stay in Newport, which is about 45 minutes away. However, given that my flight was before 6AM, I decided to just get a hotel in Providence.
All the airport hotels were booked out, so eventually I ended up booking the Hilton Providence. There were no Hyatt or Starwood options, and everything else was roughly in the same price range, so I figured I might as well stay at a Hilton, since I'm a Diamond member with them.
I booked a queen room, and that's exactly what I got. I'm not complaining about the lack of an upgrade since I booked last minute, but my mind is blown at the design of this room.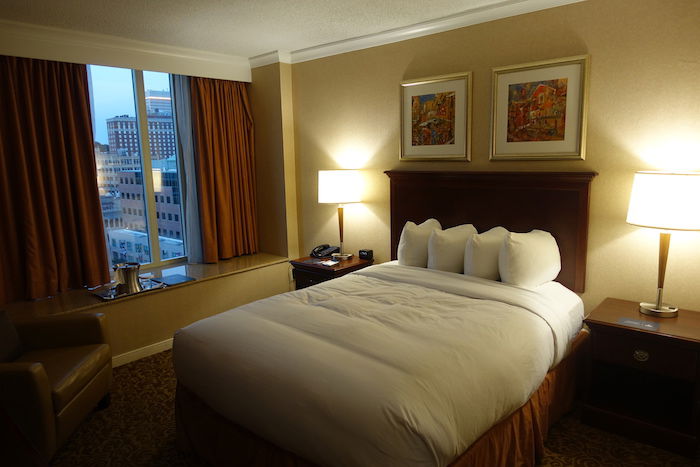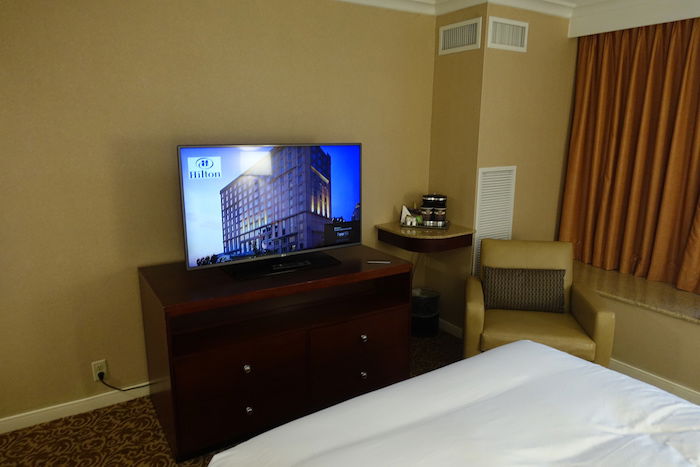 Notice anything missing?
That's right — there's no desk! Yes, the no desk thing is a craze at some hotels, because some morons in charge of hotel design apparently think millennials don't want desks. That's garbage, and seems to be increasingly common at Marriott properties.
This room takes it a step further — there's not even a flat surface you can use while sitting in the chair. Usually when hotel rooms don't have desks, at least they still give you a small movable table you can use for your laptop, to eat, etc. For example, the Marriott Charlotte City Center is on #TeamNoDesk, but at least they give you a table you can functionally use while sitting down.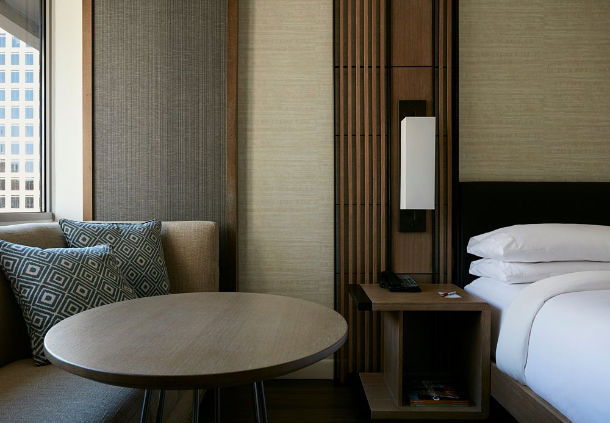 That's not even the case in this room. Suffice to say I've had more comfortable seating for a room service dinner.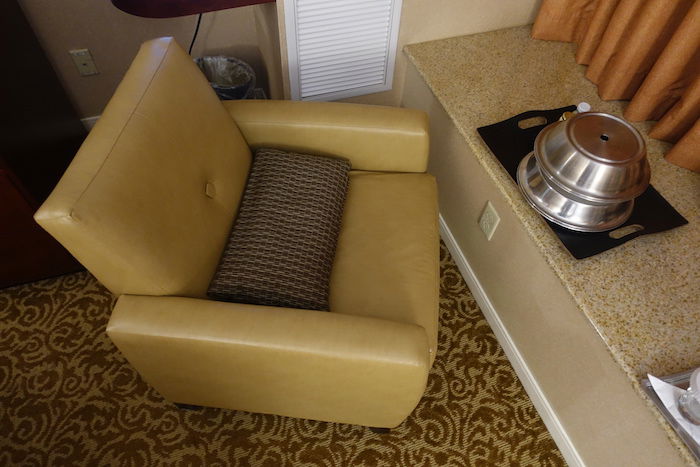 Upon investigating further it seems like only the queen rooms in this hotel don't have desks, while the others do. In theory I could see the hotel selling the queen room at a discount as a non-premium room, but the truly bizarre part is that the king rooms (with desks) and the queen rooms (without desks) are the same cost.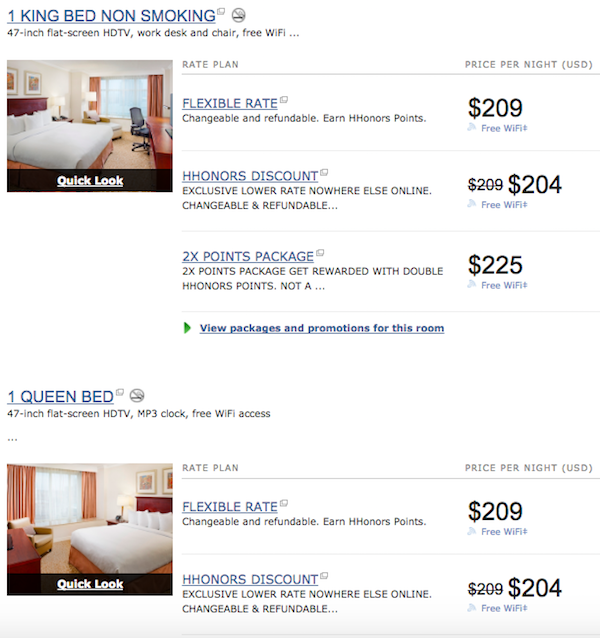 The thing is, the room is actually a decent size, and there would be plenty of room for a desk, or at a minimum, room for a proper table that could be used in conjunction with the chair. The way it stands now I'm just sort of left confused.
I'm not sure what's worse — that someone thought up this idea to begin with, or that no one vetoed it? This is simply next level asinine.
Have you ever stayed in a hotel without any sort of a desk or table?