Last week Ben (humorously) speculated that Cathay Pacific might be joining Star Alliance soon, since Star Alliance is using a photo of Cathay's first class cabin as part of its own marketing campaign — even though you can't fly Cathay on Star Alliance. 🙂
May I suggest that the graphic designers behind Hilton's new Curio brand seem to suffer from that same sort of brand confusion? In this case, they seem to be copying both Marriott's and Starwood's distinctive marks.
I happened on the website for the Diplomat Resort & Spa in Hollywood, Florida, which was a Westin property up until a few years ago. Now the Diplomat is affiliated with Curio, Hilton's "hip, independent" brand.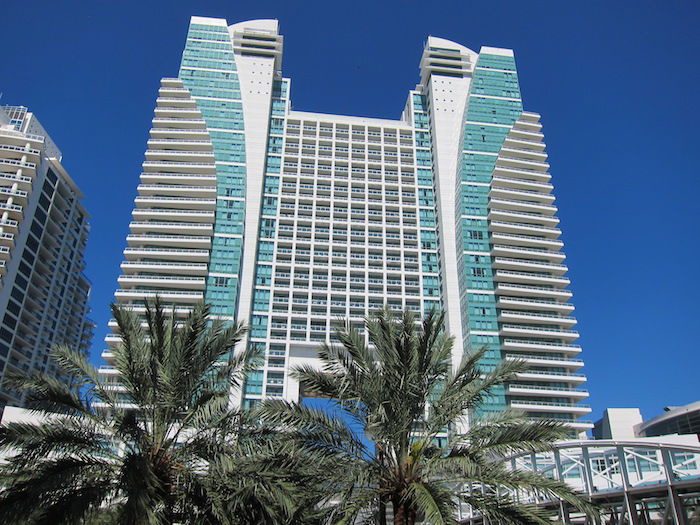 Trouble is, no one bothered to change the Diplomat's branding. The hotel is still branded using the Westin font, which, while not proprietary, is instantly recognizable to any frequent traveler.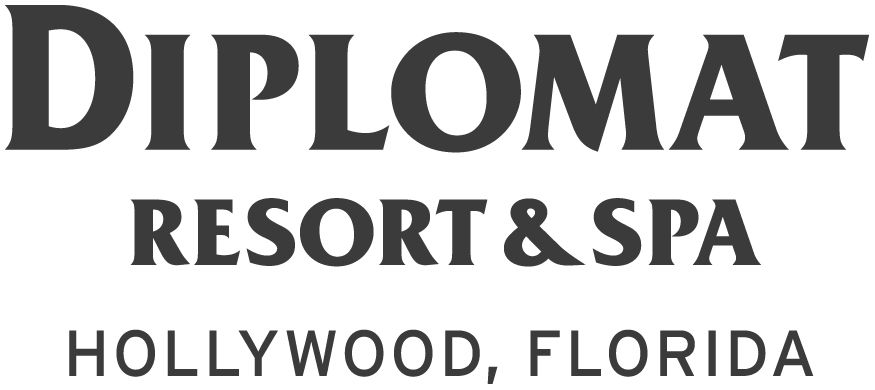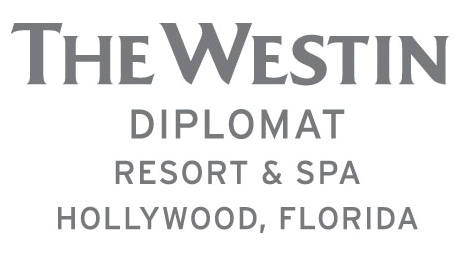 What's strange is that this wasn't an accident or laziness. It's not like they simply lopped off the "Westin" part of the old Westin Diplomat logo — the hotel's branding team consciously used the Westin font, and what's more, Hilton seems to be totally okay with this.
In fact, the image title of the "new" Diplomat logo I shared above — which I got from a recent press release issued by the hotel's PR agency — is "DiplomatLogo_ExactWestnFont_wHllywd.jpg".

That's right: "Exact Westin font." And to be clear, this same press release touted the hotel as a Curio property.
I don't know a whole lot about trademark law, but I do know that the law frowns upon one business willfully trying to deceive a customer into thinking it's another business. In this case, I can't help but imagine that they felt by keeping the Westin font, they were going to mitigate any losses sustained by losing the familiar Westin brand.
But what about Curio? Surely, the Diplomat should be able to borrow some of Curio's fancy new branding. Let's take a look at the Curio brand, shall we?

Wow, what a logo! Sexy and sleek, modern and youthful, but sophisticated all the same.
Curio's website states that Curio is "a collection of independent, remarkable hotels. Hotels with personalities and stories all their own." Such an exciting concept. There's no other hotel brand like it!

Except for Marriott's Edition brand, which Marriott describes as "an unexpected, refreshing collection individualized, customized, one-of-a-kind hotels."
I mean.
The same font. Again. It's worth noting the Edition logo and brand are, at this point, 7 years old, so while the Edition font might not be as recognizable as the Westin font — it still seems "familiar" to frequent travelers.
To be clear, Hilton isn't doing anything in violation of the law here, but you have to admit it's a bit sketchy to build a brand — in this case, Curio — on the backs of other, more successful brands like Westin and Edition (both of which belong to the Starwood/Marriott).
I realize in this case the duplication of Starwood and Marriott fonts with the Diplomat property isn't a concerted effort by any one person — because surely whomever signed off on the new Diplomat logotype had nothing to do with signing off on Curio's — but rather a perfect storm where the Diplomat's own lazy, in-house branding team and Hilton's lazy branding team converged.
If you want to advertise your hotel brand as having "hotels with personalities and stories all their own," copying other hotels' distinct brands is probably not the way to go about it!
What do you think — am I just nitpicking, or is this just straight-up sketchy?