Historically one of my issues with Hilton Honors has been that they don't have as many premium properties as Marriott and Hyatt, for example, which in many ways makes earning Hilton points less tempting.
However, there's no denying that they're really improving in some key markets, and there are quite a few hotel openings I'm looking forward to. The Maldives is one market where Hilton is nicely increasing their footprint.
For years there has been the Conrad Maldives Rangali Island, which I've heard mostly good things about. However, as I wrote about last April, Hilton will be opening two further hotels in the Maldives this year:
I've written in the past about how excited I am about the opening of the Waldorf Astoria, given that it promises to be a great property. However, we don't yet know what the points redemption options will look like, though I think we're all hoping it will be bookable for 95,000 points per night (at least for some rooms).
Anyway, I realized I haven't yet written about the SAii Lagoon Maldives, which started accepting reservations a couple of months ago.
This hotel is supposed to be part of the Maldives' first-ever integrated leisure and entertainment resort destination.
The hotel will be one of the bigger properties in the Maldives, at 198 rooms. What's also interesting is that you'll be able to reach it by speedboat from Male, rather than having to take an additional flight. There are pros and cons to this. On the plus side, it's cheaper and easier to get to (a transfer is $135 roundtrip), though chances are the surroundings also won't be as beautiful.
The rates at this hotel are very reasonable by Maldives standards. For example, picking a random date in August, I see pre-paid rates starting at $237 per night.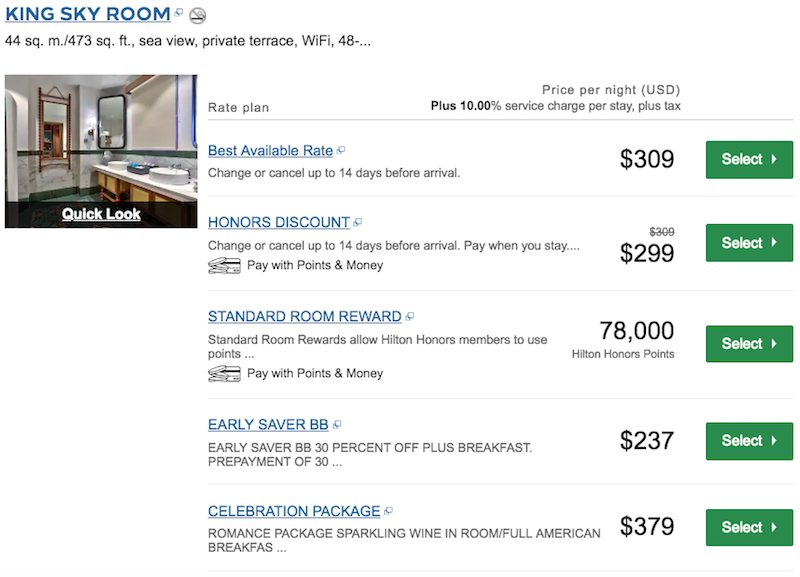 October is the start of high season, so rates there start at $450 per night.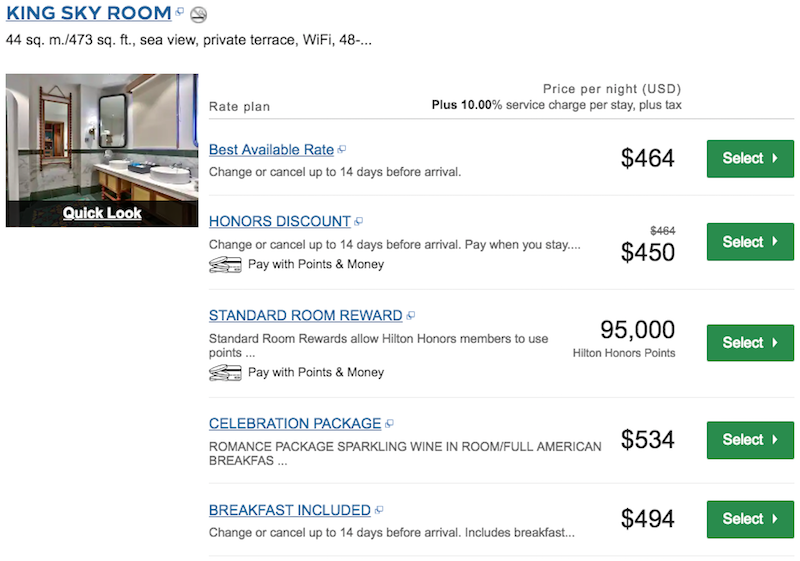 It looks like the points rates for base rooms range from 78,000 points per night to 95,000 points per night, so in many cases these won't be a great use of points, assuming paid rates are reasonable. On the plus side, when redeeming points you do get a fifth night free.
The rooms at this hotel look beautiful, but so far we only have renderings, so who knows…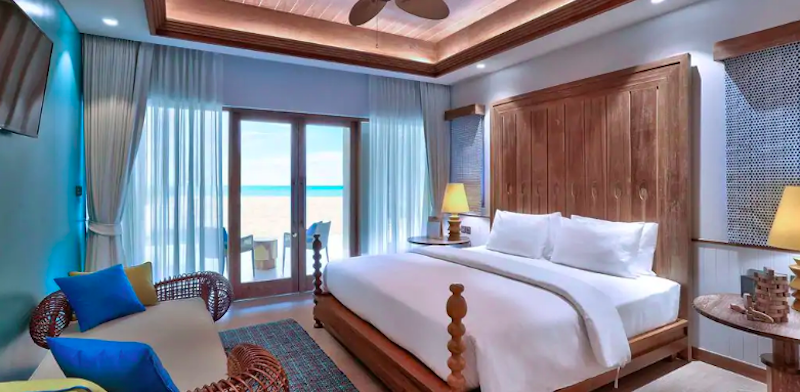 The base room is a "King Sky Room," described as being 473 square feet and having sea views. Then the premium rooms are as follows, in order of price:
King Beach Room, which seems to be the same as the King Sky Room, but with direct beach access
King Beach Villa, which has direct beach access and is 645 square feet
King Overwater Villa, which is 904 square feet
King 2 Bedroom Beach Villa, which is 1,292 square feet, and has direct beach access
King 2 Bedroom Overwater Pool Villa, which is 1,292 square feet and has a private pool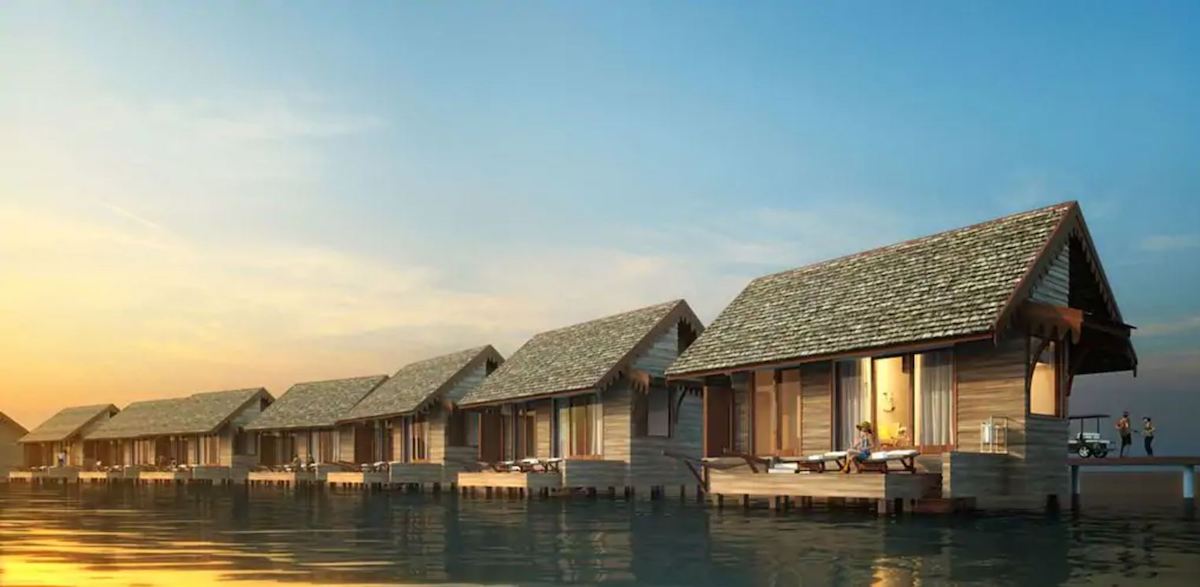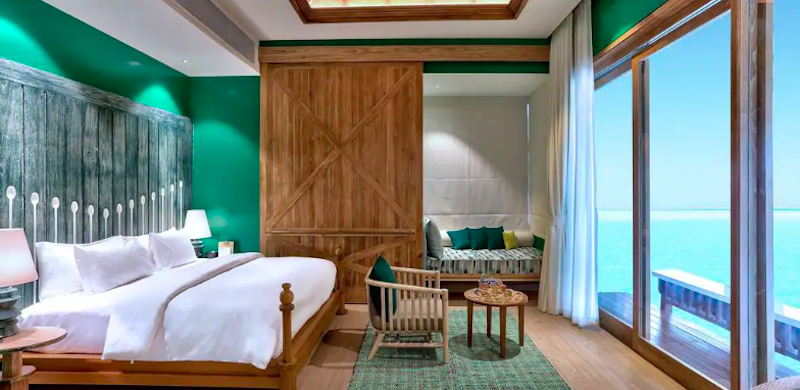 The lowest rate I can find for an overwater villa is $687 per night, and the points rates are quite high, given that this is a non-standard room.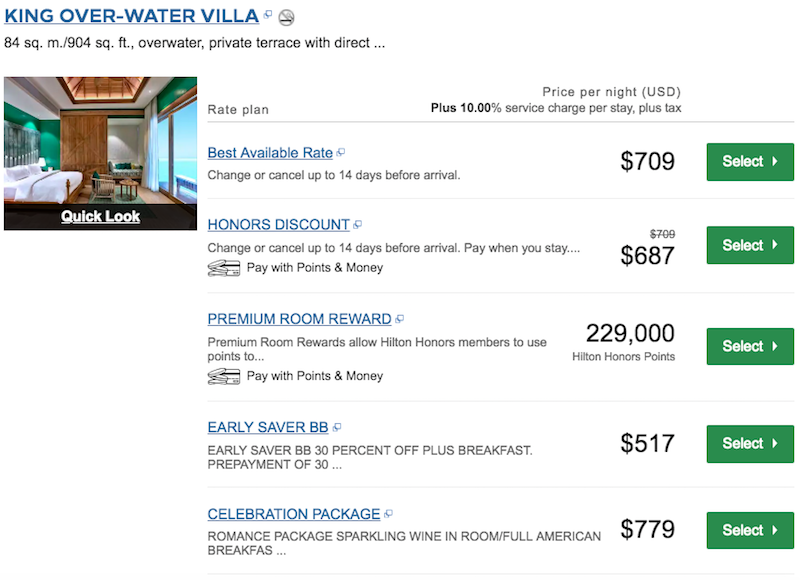 I'm not really sure what to expect of this hotel, though it's certainly one that I'm keeping an eye on. I hope to check out the Waldorf Astoria Maldives when it opens, and will try to visit this property as well, since it's close by.
One other benefit of staying here is that I imagine the prices for food, beverages, activities, spa treatments, etc., will be significantly lower than at the Waldorf Astoria.
Anyone plan to or interested in checking out the Curio Collection Maldives? What's your take on this property?