A couple weeks ago I reported that points from the IHG Priceless Surprises promotion were posting. I realize now that that might have been a bit of an overstatement.
My statement was more or less based on my own two data points — I had mailed in two entries and received two game tokens a month later. Many readers left comments, however, indicating that they had received far fewer game pieces than they were expecting, with some saying they had not heard anything yet. Ouch. As a result, I'm starting to fear that Politifact would have given this a Pants on Fire rating for accuracy.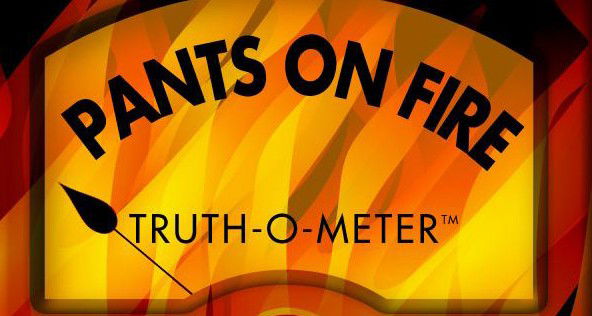 For those of you who aren't completely caught up in the world of IHG right now, Priceless Surprises is their current sweepstakes-like promotion where you are supposed to receive an instant win game piece after staying at an IHG property. You can then use this game piece to play an online game and earn points or prizes.
That's probably how it was supposed to work.
But in reality, it has become more of an exercise in penmanship and envelope licking ever since it was discovered that you could request a game piece for free via mail.
You can catch up by reading these posts.
At any rate, a few readers have asked about how to contact Hello World to inquire about why they have yet to receive a response to their 94 entries. I took it one step further and actually paid a visit to the fulfillment company, Hello World, in hopes of seeing just what this operation looks like.
Michigan. In the Winter.
My family spent the holidays in Michigan visiting relatives. Because it's Michigan in the winter, there's only so much you can do. And this year was even odder in that it was 50 F much of the week, so you couldn't even do some of the things you'd like to be doing this time of year — like ice fishing and driving cars out onto frozen lakes just because you can.
I noticed that Hello World was located near the airport, and thought it would be kind of cool to wander by and check them out. Maybe ask a few questions about the promotion. See if I could spot a few bales of letters waiting to be opened by magical elves. But mostly I was hoping to be able to report back to our readers that this company really does exist.
Sure, I could have emailed, or maybe called them, but in my experience the best way to get someone to talk to you — especially those who don't really want to talk to you — is to just to show up. And then sit on the couch in their lobby until someone comes out. I actually used this tactic successfully a decade ago to get TLC Promotions to honor my Docker's deal. (They did a much better job with the Rite Aid promotion last January.)
Hello World world headquarters — sorry, to me "hello world" is the first line of code you type when learning a new programming language — is in Southfield, Michigan, in the vicinity of Detroit Metro airport. It's worth noting, however, this is just the world headquarters and that the mailing address for the Priceless Surprises promotion, and possibly the warehouse where the elves actually open your letter, is in Kalamazoo. Still, it seemed a worthwhile little excursion given that we needed to drop some relatives off at the airport anyway.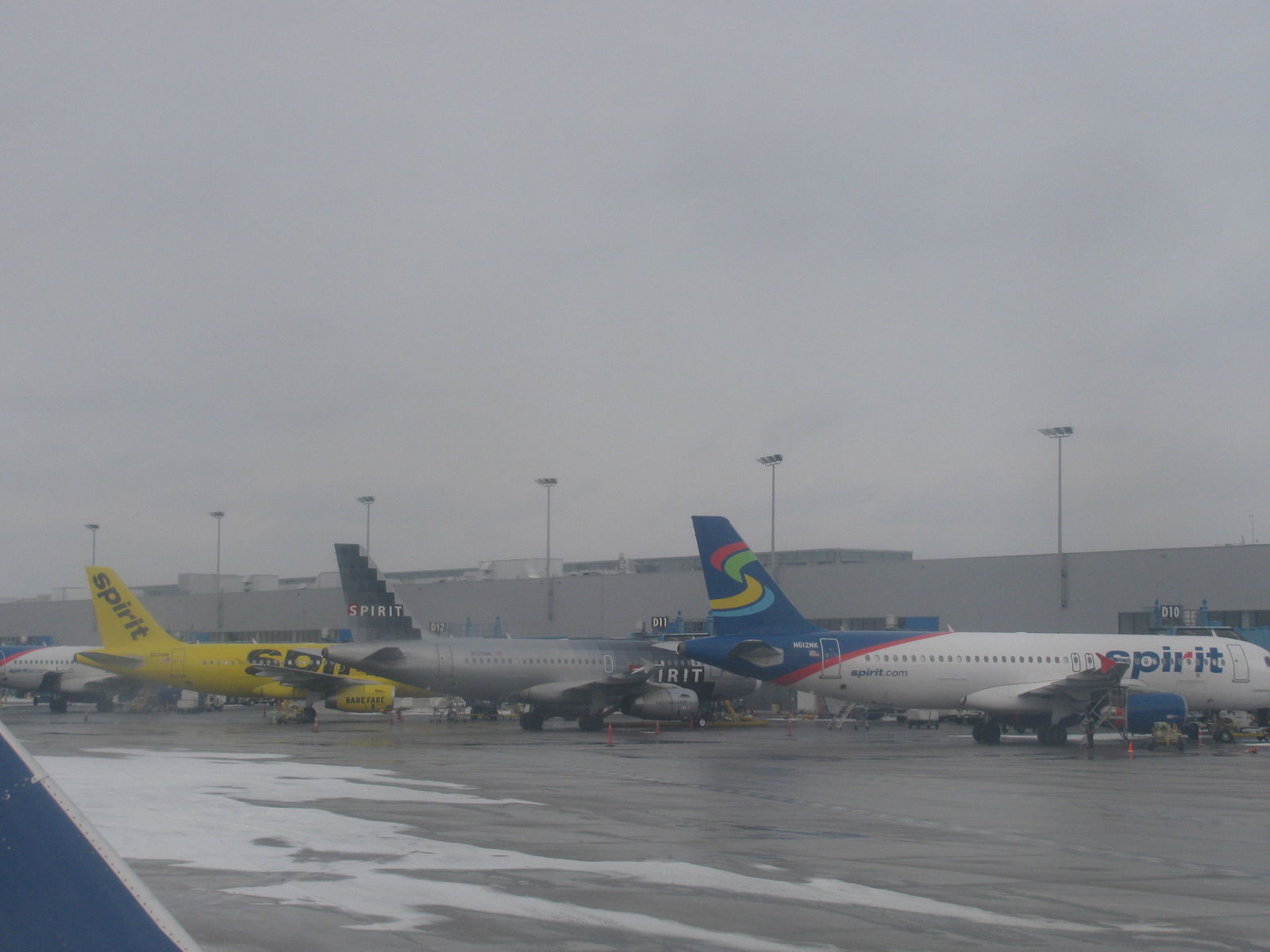 Hello World World Headquarters
We left the airport and passed through a bit of Detroit. We started to count the boarded-up and burned out houses as we sped by on the freeway, which is just sad. Then we passed the big Ford campus in Dearborn, and soon arrived in Southfield. Hello World is located on the 21st floor of a big office building which my wife apparently grew up referring to it as "The Crate." I guess I sort of see that.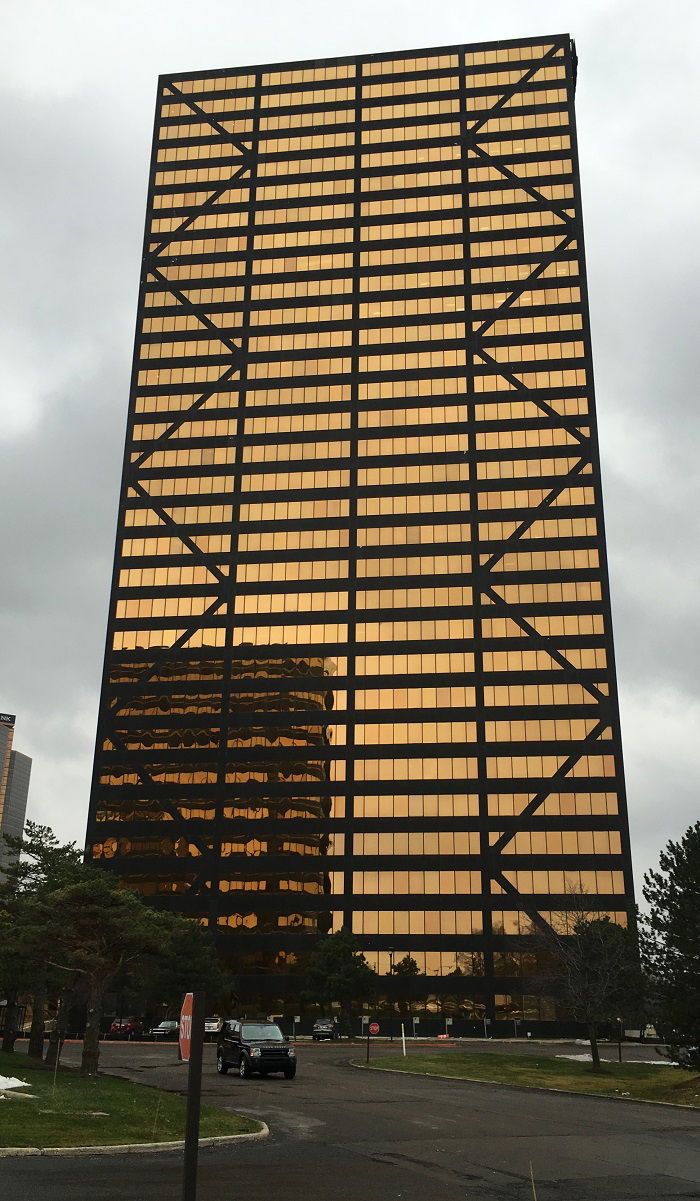 Anyway, I went inside for a look around. Originally I had planned to inquire as to when I would get a response to my sweepstakes entries. But since I had so far only mailed in two, and just the previous week received two game entries, that seemed a little unnecessary. (Though given the datapoints we now have, I actually think it's a legitimate question.) So as a fallback, I figured I'd just ask if the response to the campaign was bigger than expected, and why they thought that might be.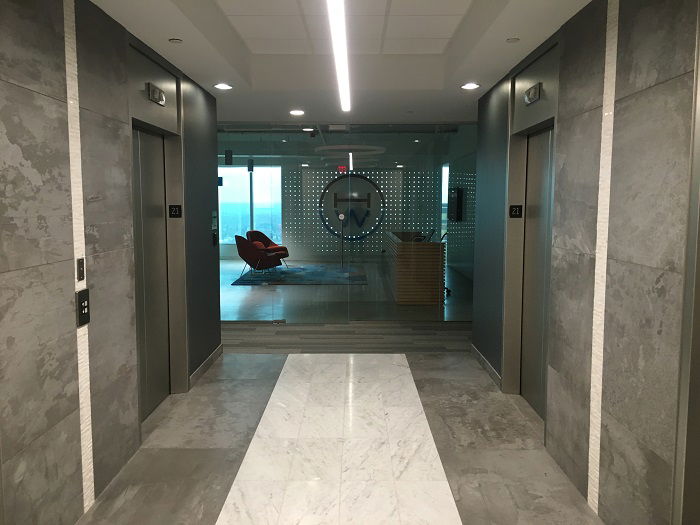 In the end, no one was around.
I hadn't really anticipated the possibility that they might take New Year's Eve off, and felt a little stupid for not coming earlier in the week. I guess I shouldn't quit my day job for a career as an investigative journalist.
But there was a hipster-style office with a lot of glass, so I took a look. I did wonder if they would soon be adding IHG to their wall of clients.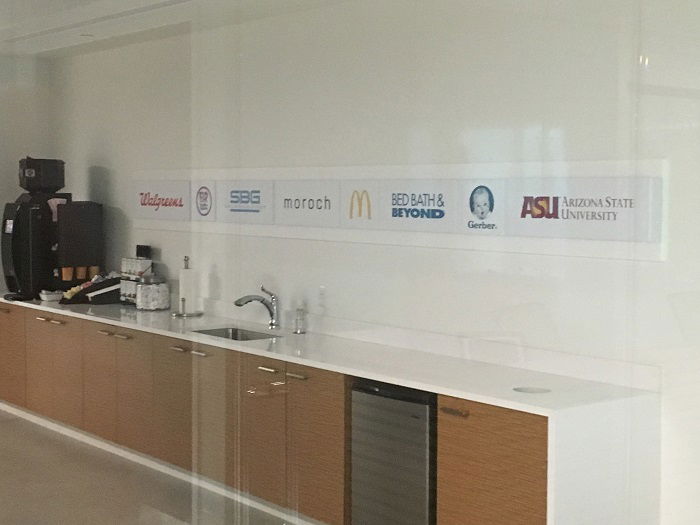 With no one around to talk to, the visit was a pretty disappointing. But at least I can say that this company really does exist, they aren't a fly-by-night, and they have apparently worked with several major clients. That's actually saying quite a lot, especially as compared to that other fulfillment company I once visited.
And now that I know where they live…. let's just say they better start processing my family's nearly 400 entries. Or I'll be back. And next time it won't be a holiday.