The Dallas Morning News published an interesting story over the weekend about Hal Brierley, one of the pioneers of American's AAdvantage loyalty program. In 1980 he was brought in as a consultant with American to help create AAdvantage, which was launched shortly thereafter.
The article focuses on his perspective on loyalty programs now, some 35 years later. Interestingly he thinks that many loyalty programs have become too rewarding, and that in 20 years programs like AAdvantage will be viewed as the stupidest things done by businesses in the 20th century.
What's the future of loyalty?
The entire article is worth a read, so I'll just touch on the highlights. First Mr. Brierley talks about his view of "Loyalty 3.0," (correctly) pointing out that the most valuable asset people have is their time:
"My vision is Loyalty 3.0 — where do we go next?" says Brierley, who recently announced the sale of his namesake company Brierley+Partners Inc. of Plano. "Our most valuable currency is our time, and I am broke. Share of attention is going to be as important to marketers as share of wallet. That's the bottom line."
He also (correctly) points out that we're a pretty incentive-based society:
"We've become an incentive-based society, whether it's which airline that you fly, the hotel you stay at or the credit card that you use," Brierley says in his Highland Park home.
Have programs become too generous?
But he fears that programs have become too rewarding, and that they're not sustainable:
But the problem he sees is that many airline, hotel, retail and other rewards programs have become too rich for the benefits drawn by the companies offering them.

"I fear that 20 years from now, programs like AAdvantage will be viewed as the stupidest thing done by businesses in the 20th century," he says. " 'Why did they spend all this money?' 'Why did they give trips to Hawaii?'"
Interesting perspective. What makes him say that?
A few years ago, he looked at "the excessive riches of AAdvantage" and found that an executive platinum customer (someone who logs 100,000 miles in a year) could make three round trips to San Francisco on $250 weekender fares and earn a free $2,500 coach ticket.

"Do the math, and there's something wrong with that," he says. "Programs need to evolve toward a sustainable, profitable structure that's still desirable for the customer. Getting some sanity back into the program makes sense."
First of all, I don't doubt that this guy is brilliant. Loyalty programs are just about my life, so I guess this guy is sort of a hero (even though I hadn't heard of him specifically before reading this article).
I do agree with him that of course there are going to be members of loyalty programs who are disproportionately rewarded. I mean, there are people being disproportionately rewarded in every aspect of society. But they're outliers, and ultimately shouldn't impact the overall strategy of the program.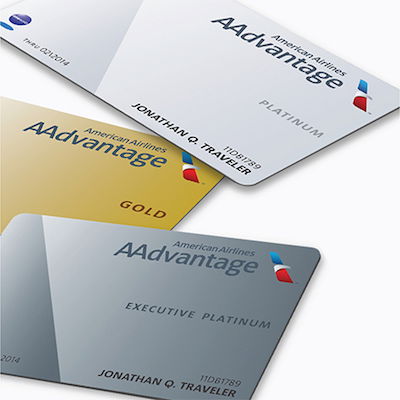 But here's where I disagree with him:
American might not be in business if it weren't for AAdvantage
Let's be honest for a second. AAdvantage isn't what drove American into bankruptcy, though it may very well be what prevented the airline from liquidating. When American was in bankruptcy, Citi pre-purchased one billion dollars worth of AAdvantage miles. That's how big this business is, and that's how much of a risk Citi was willing to take to keep American alive.
So the "stupidest thing done by businesses in the 20th century" might just be what kept American in business.
Loyalty programs already are sustainable
I think Mr. Brierley is taking a 1980s approach to loyalty programs, and not considering what they've morphed into 35 years later.
AAdvantage isn't a frequent flyer program. It's a frequent buyer program. And a frequent diner program. And a frequent car renter program. And a frequent shopper program. And…
The point is, loyalty programs are, for the most part, already extremely profitable. AAdvantage isn't a cost center, but rather a profit center for the airline. They've transformed the program into something which simply rewarded people for flights they'd take anyway, to something which has engaged people in all aspects of their lives.
What's a $2,500 ticket, really?
I think this is the most interesting claim, though. Mr. Brierley claims that an Executive Platinum member could "make three round trips to San Francisco on $250 weekender fares and earn a free $2,500 coach ticket."
This argument suggests that airline pricing is rational and that it reflects the cost of providing that service.
What's the opportunity cost of filling a seat which would have otherwise gone out empty? Next to nothing. The assumption seems to be that someone redeeming miles would otherwise be willing to pay for that seat, which in extreme cases typically isn't true, in my experience.
Just because airlines use sophisticated revenue and inventory management, doesn't mean that fares somehow reflect the cost of providing that service. In other words, I redeem miles for international first class travel last minute all the time, which would retail for $10,000+. Would I otherwise pay $10,000+ for those seats? Nope. What's the cost of me sitting in that seat if it would have otherwise gone out empty? Very, very little.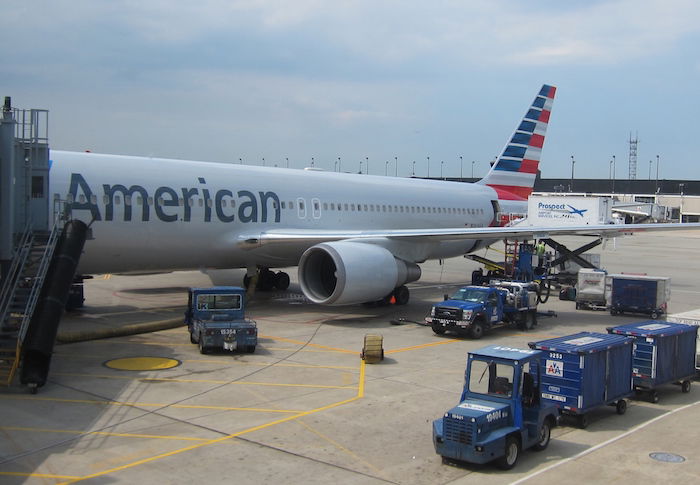 Here's his solution
So what does he suggest airlines do in place of the current system?
Instead of a free trip to Hawaii, make the incentive $500 toward the purchase of a ticket to the islands, he says.

Another example: Give customers $10 toward a future purchase after they spend $100. "We've found that people do use the $10 as they spend more money," he says. "If done properly, these programs are profitable for the company and very rewarding for the consumer."
Again, I do think this is a dated approach to loyalty. Perhaps this is Mr. Brierley's solution to rewarding those mileage running Executive Platinum members, but what about the whole other side of the loyalty program?
Over half of airline miles nowadays are issued through non-flying means, so why on earth would I bother earning airline miles rather than cashback if my reward were as restrictive as a dollar off coupon to a destination? Not happening.
Bottom line
I enjoyed reading this guy's perspective, since he's no doubt much more knowledgable than I am.
It's possible I'm completely off base, though his perspective strikes me as being a 20th century view of loyalty programs, rather than a 21st century view.
These aren't frequent flyer programs anymore, but rather frequent buyer programs. Not only do they engage people in the airlines' brands, but the airlines also make a pretty penny in the process.
Which isn't to say things won't change — we've certainly seen that from Delta SkyMiles and United MileagePlus — but I don't think the logic completely holds up.
Where do you stand on Mr. Brierley's views on loyalty programs?