Almost a week ago I posted about how Etihad first class awards temporarily weren't bookable using American AAdvantage miles. While there have been tech glitches in the past whereby AAdvantage members couldn't book awards on Etihad, this one concerned me for a few reasons:
Fortunately it was a false alarm, and in reality Etihad first class bookings using American miles were back within hours.
However, many readers pointed out that there were absolutely no saver level Etihad A380 first class award seats available after the "glitch" was fixed. And that persisted for a few days, at which point I got some angry emails from readers asking why I wasn't covering such a horrible development.
And the answer was simple, as I've explained in the past when discussing Etihad award availability trends — Etihad is terribly inconsistent when it comes to releasing first class award space. They do it in batches, with no rhyme or reason.
And we've especially seen that when it comes to A380 first class awards, whereby they sometimes make no space available, and sometimes make tons of space available.
As I expected, the problem has solved itself — Etihad A380 first class award availability is back again.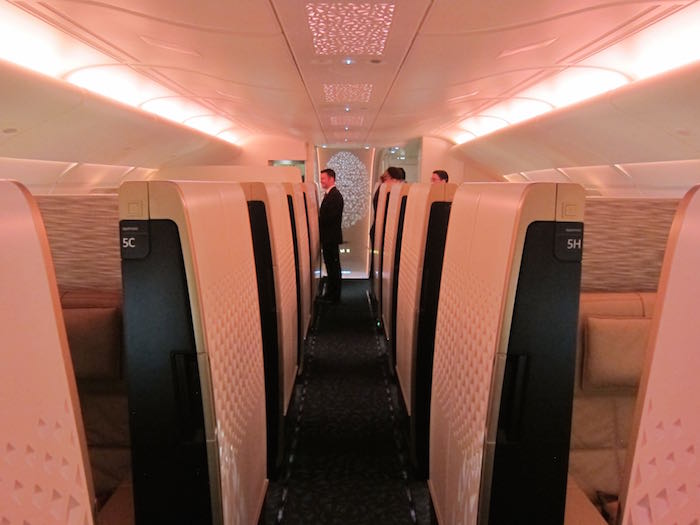 Take a look at tomorrow's Abu Dhabi to Sydney flight, for example, which has five first class award seats available: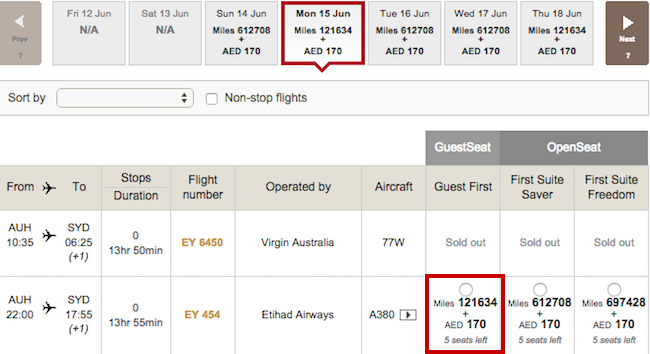 Meanwhile looking at random flights between Abu Dhabi and London in the future, I also see plenty of flights with two A380 first class award seats available.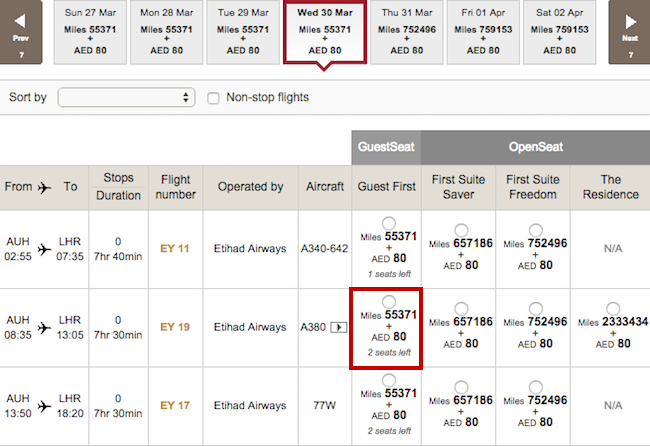 Meanwhile at the moment I don't see any Abu Dhabi to New York saver level first class award seats availability, though that's nothing to be alarmed by. Etihad is inconsistent. It took them a while before they made A380 first class award space available on the route, and most of it was quickly snatched up. I suspect the space will be back again soon.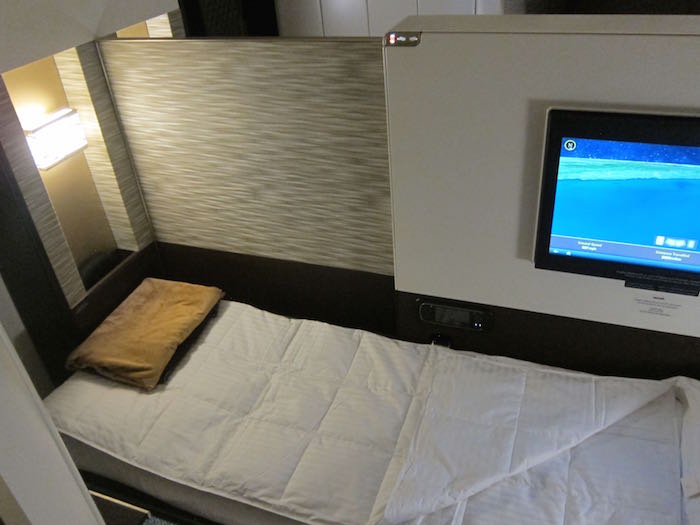 Bottom line
This is business as usual for Etihad. There's no sense in trying to micro-analyze their award trends, for better or worse. Up until now Etihad has been very inconsistent, though big picture have been extremely generous when it comes to award space.
If you haven't yet flown Etihad's A380 First Class Apartment, you really, truly, absolutely should. It's a heck of an experience.