The past few days there seems to be an uproar regarding the lack of British Airways premium cabin award space. I've received several emails and comments on the blog about it (including last night on my post about Malaysia releasing less first class award space), and there's even a thread on FlyerTalk about it.
I spend literally hours a day looking at award availability so I'd like to think I have a good idea of award availability "trends." And I find this one especially interesting since people seem to be stressing that there was some change that occurred in the past couple of weeks, whereby British Airways suddenly stopped releasing premium cabin award space.
Frankly I disagree. Not with the fact that British Airways award availability is getting more difficult to secure, but with it being a new phenomenon. The truth is that it has gotten much tougher to grab British Airways premium cabin award space since October of 2010, when American AAdvantage miles could start being redeemed for travel on British Airways between the US and Europe. Before that American miles could only be redeemed for travel on British Airways for travel to/from anywhere but the US.
The decrease in award space has been very, very gradual. Keep in mind that there's no way to redeem miles for travel on British Airways without paying fuel surcharges, so at first AAdvantage members tried to avoid redeeming miles on British Airways, since for a first or business class roundtrip ticket it meant spending $1,000 or so in taxes, fees, and fuel surcharges. Fortunately it was easy to avoid flying British Airways when using AAdvantage miles, since American probably used to be the single most generous airline when it came to releasing transatlantic first or business class award space. Then that slowly began changing a bit over a year ago, to the point that American transatlantic premium cabin award seats are among the toughest to snag. That forced people to start booking British Airways if they wanted transatlantic award seats with AAdvantage miles, creating a lot more competition for the same seats.
In looking at transatlantic award space on BA, I'm actually finding it to be fairly decent. For example, I looked at nonstop award availability for a few transatlantic routes for next February, and there's actually a fair bit of space. For example, between Boston and London there's first class award availability every day: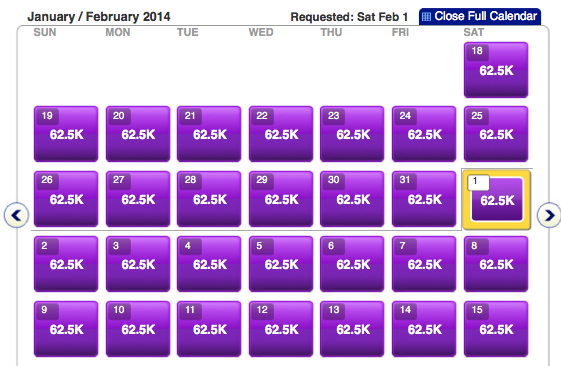 From Seattle there's award space about half of the days: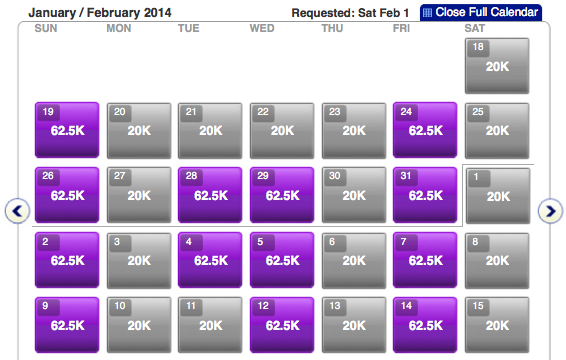 From Philadelphia there's first class award space all but a handful of days: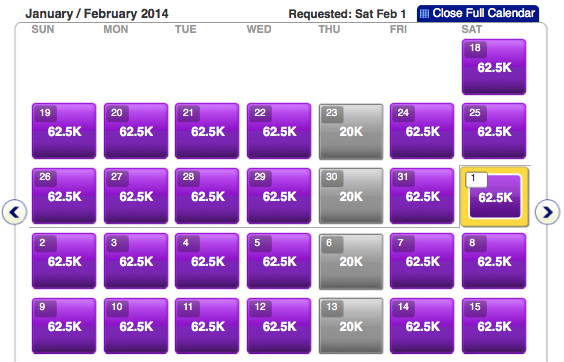 From Dulles there's business class award space almost every day: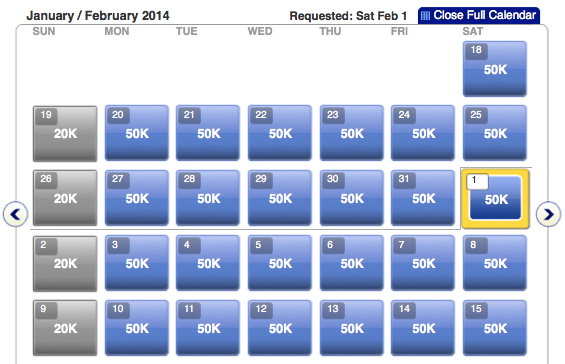 And from Atlanta there's business class award space most days as well: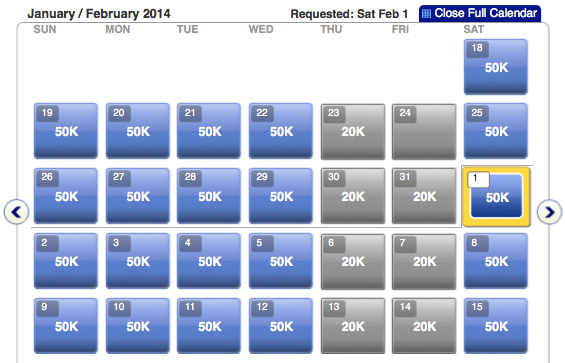 Yes, these are some of the less "premium" routes, but I find when there's a huge shift in availability it's reflected even on the less premium routes, and I don't see that reflected here.
One thing's for sure — availability for the next few months is horrible. But that's not specific to British Airways, but just about all transatlantic airlines. And that's basic economics, because demand is up and we've seen huge capacity cuts the past few years. That's not to say snagging award seats is impossible — I've seen a ton of last minute award seats. But as I explained in my post yesterday, it just requires planning a lot "smarter."
What do you guys think — is the decrease in British Airways premium cabin award space gradual and a general reflection of a decrease in award availability, or have they yanked the award availability out from under us the past couple of weeks?