Earlier I wrote about Google Flights, probably the most useful tool for comparing airfare. In this post I wanted to cover another website I constantly use when planning air travel, which is perhaps a little less obvious.
On a near daily basis I'm curious to see what nonstop flights exist out of an airport, and on what airlines. Sometimes I do this for trips I'm actually planning, while other times I sort of fake plan trips that I hope to take at some point.
So whether you're looking at planning travel out of a major airport that has service to just about everywhere, or are planning travel out of a smaller airport with limited service, it helps to know what your options are. And that brings me to an often overlooked website for these purposes.
Wikipedia's airport pages list destinations
Typically if you Google something like "nonstop flights from Tampa Airport," most of the results won't actually be particularly useful, easy to understand, or accurate. You'll often see ads for online travel agencies, which are simply looking to have you book tickets with them, rather than actually giving you the information you need.
If you want to see what nonstop flights are available out of a particular airport, your best bet is to go to the airport's Wikipedia page. Scroll down to the section for "Airlines and destinations," and you'll get an awesome chart listing all the destinations from the airport, by airline. For example, here's the page for Tampa Airport (TPA).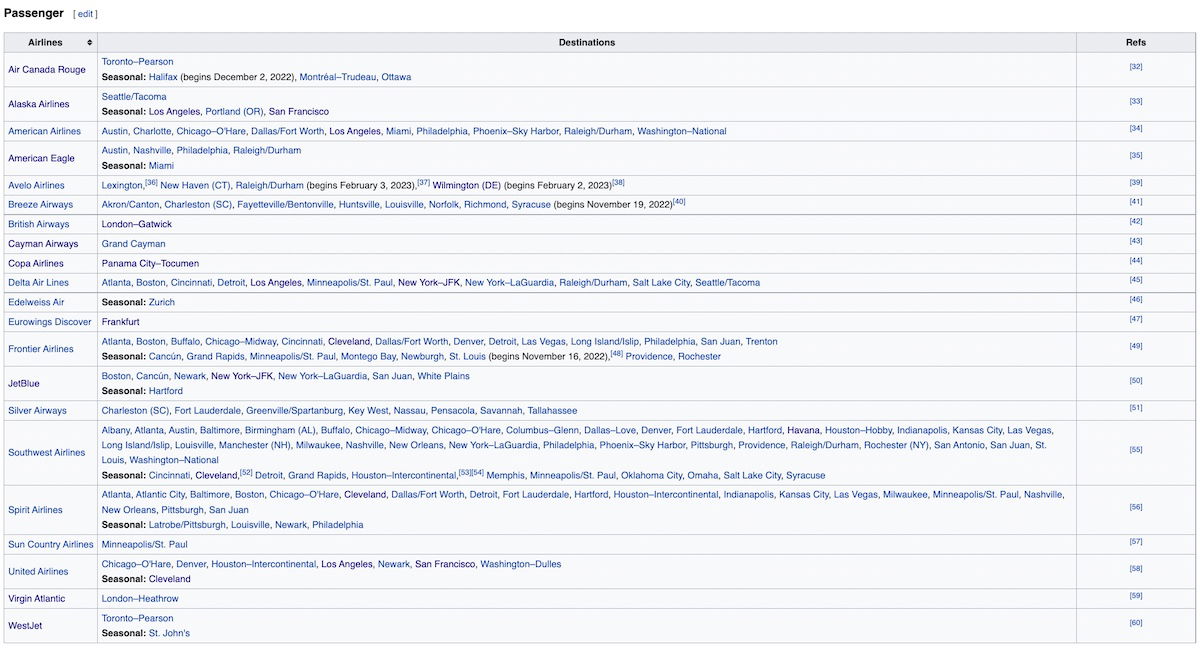 Since this is Wikipedia, the information might not be 100% accurate (that's true of just about anything on the internet), but I find it to be pretty spot on a vast majority of the time.
Now, some might wonder if this is actually useful for a major airport that has service to a lot of destinations. I think it is, especially since flights on some airlines (like Southwest) often won't show up through online travel agencies.
Personally I find this most useful for smaller airports that I'm less familiar with. For example, I really want to visit Bishkek, Kyrgyzstan, and keep trying to figure out ways I can do this with a creative aviation angle. Going to the Wikipedia page for Manas International Airport (FRU) is a great place to start.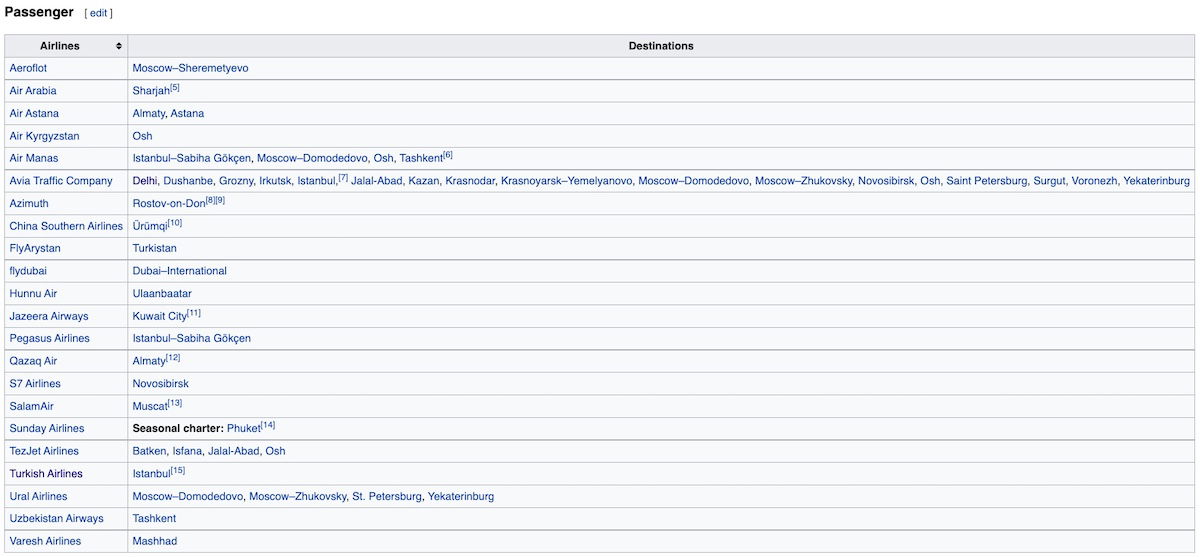 FlightsFrom also shows nonstop flights
While Wikipedia does the trick for me, I should mention that FlightsFrom.com is a good alternative. Just enter the airport code or departure city, and you'll see all the airlines that fly to each destination from there, along with frequencies.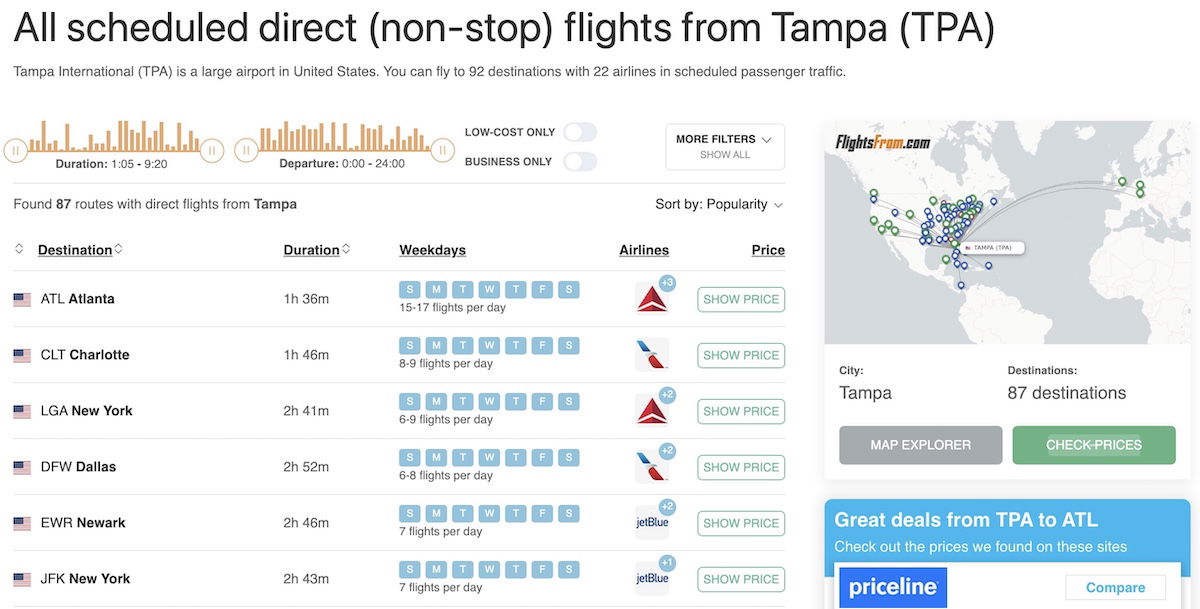 Why am I not more enthusiastic about FlightsFrom, given that it has more information than Wikipedia? Well, I appreciate how Wikipedia consolidates the information so nicely. And really finding out nonstop flights from an airport is just the very first phase of my research when booking a flight.
Once I've figured out the basics about air service to an airport, I head over to Google Flights, and continue the search there. So frankly I find a lot of the information displayed here unnecessary for my purposes.
Bottom line
Sometimes it can be useful to figure out the nonstop flights available from a particular airport, especially with the number of new point-to-point routes we see nowadays. While there are lots of websites that will show you this information, I find Wikipedia to be the best and easiest to use resource for this.
Along with Google Flights, this is one of the tools I use a majority of the time when planning flights.
Anyone else love the Wikipedia airport pages for figuring out nonstop flights, or do you prefer another resource?