At the moment American Airlines has some excellent business class fares for travel originating in Hong Kong. Specifically, you can fly from Hong Kong to several destinations in Mexico for well under $2,000 roundtrip in business class.
This includes flights to Mexico City, Cancun, Guadalajara, etc. Availability is wide open throughout the schedule, and you can easily search space on ITA Matrix or Google Flights.
For example, you could fly roundtrip from Hong Kong to Mexico City via Dallas for $1,870.
If you really wanted to stretch the routing, you could fly from Hong Kong to Los Angeles to New York to Miami to Cancun for $1,920.
Or you could book a similar routing to Mexico City for $2,100.
With American you earn double elite qualifying miles for paid business class, so the routing from Hong Kong to Cancun via Los Angeles, New York, and Miami, would earn about 45,000 elite qualifying miles.
The catch is that you'd only earn elite qualifying dollars based on how much you spend, so that ticket would earn fewer than 1,800 EQDs (since taxes and fees don't count towards that limit). As of next year the revenue requirement for Executive Platinum status will be 15,000 elite qualifying dollars. So while a single trip would get you almost halfway to the mileage requirement, it would get you less than 12% to the spend requirement.
One of the nice things about American is that they let you upgrade to first class even on discounted business class tickets, so if you're an Executive Platinum member you could use a single systemwide upgrade from Hong Kong to Los Angeles to New York.
American's 777 first class isn't that special, though the service is a bit better.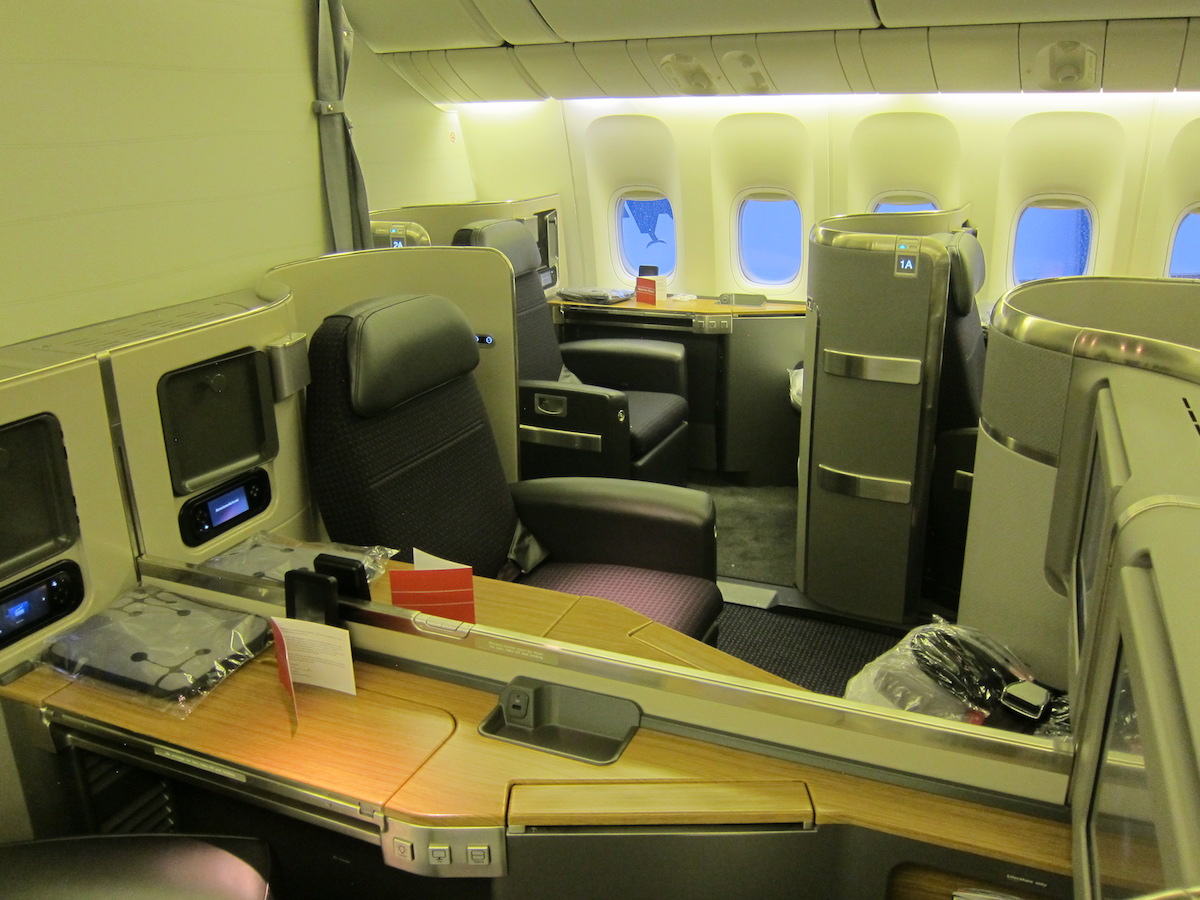 Then on the A321T between Los Angeles and New York you could upgrade to first class as well.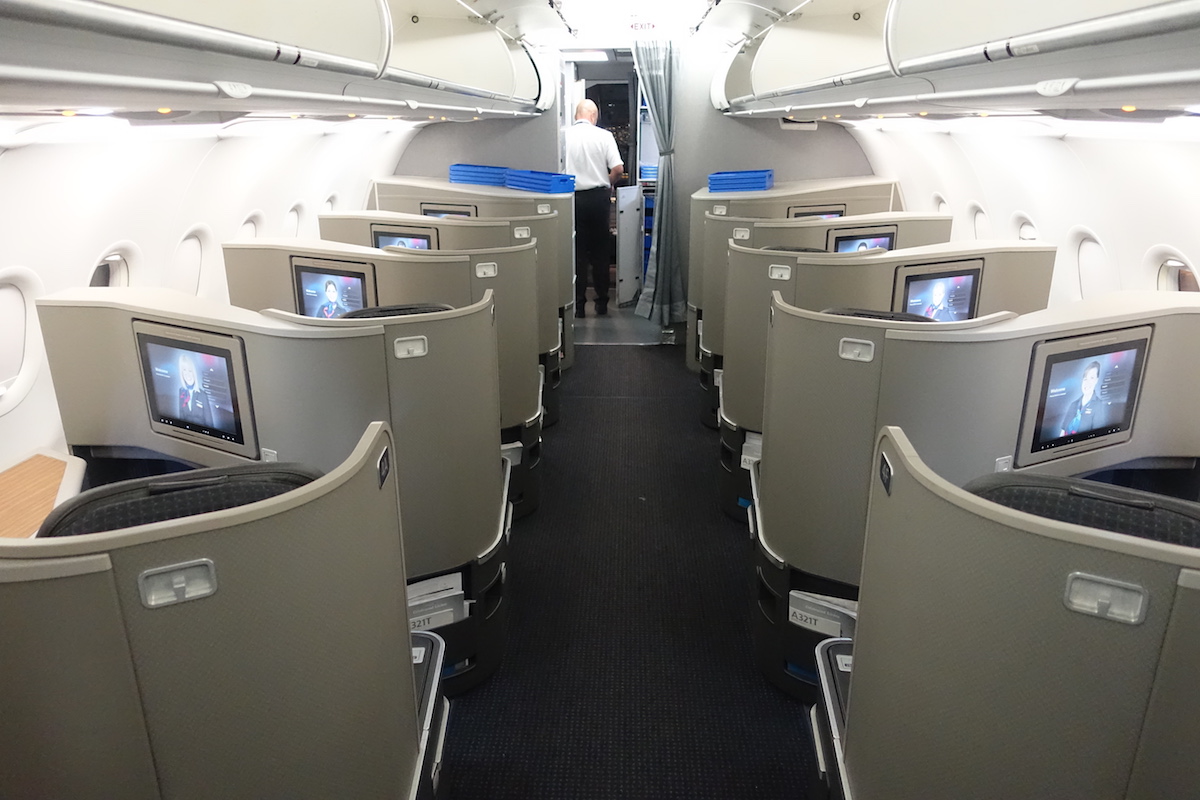 You'd also potentially get Flagship First Dining in both Los Angeles and New York, which is possibly the best aspect of flying American.
This is an excellent fare. Personally it's not one I plan on taking advantage of, though I do think it's worth passing on. This could be useful for those based in Asia, and could also be useful for those based in North America who frequently travel to Asia — you could use the two portions of the itinerary for different trips, and then redeem miles in the opposite direction.
Does anyone plan on taking advantage of these great fares?
(Tip of the hat to Unionruler on FlyerTalk)