At the moment Garuda Indonesia has a promotion for their Jakarta to London route, where they're offering bonus miles for paid tickets, and discounts on award tickets. Personally the bonus miles on a paid ticket doesn't interest me much, since Garuda Indonesia's frequent flyer program isn't great, and I'd still prefer to credit those flights to another program if on a paid ticket.
However, Garuda Indonesia has one of my favorite first class products in the world, (I flew them last year from London to Jakarta to Singapore to London), and I know many people would like to fly with them. So this is about as good as opportunities to redeem miles on them gets.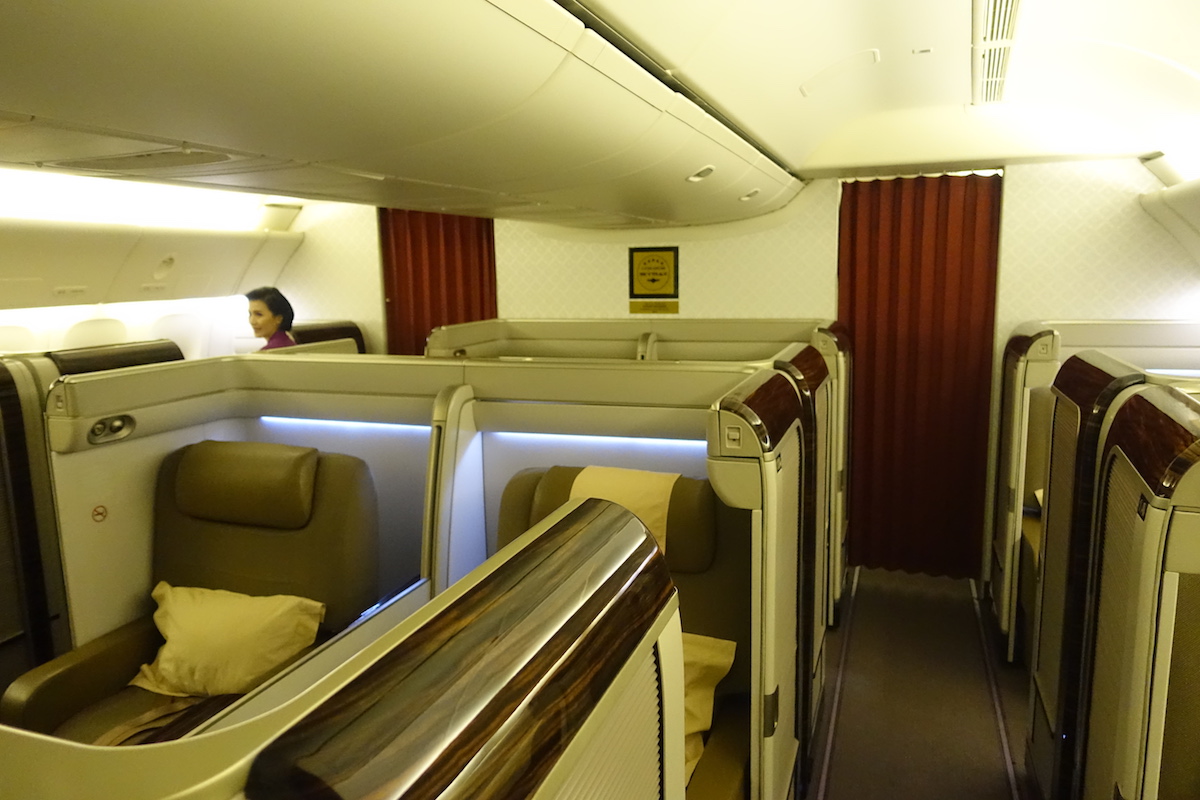 For travel between October 31, 2017, and January 31, 2018, Garuda Indonesia is offering 50% off first class awards and 30% off business class awards when traveling between Jakarta and London. This promotion is valid for either one-way or roundtrip travel.
The GarudaMiles program isn't terribly lucrative, so when you factor in these discounts, you'd pay 95,000 miles for a one-way first class ticket, or 63,000 miles for a one-way business class ticket.
Keep in mind that GarudaMiles is transfer partners with Citi ThankYou, and points transfers typically take 1-2 days.
Some of you may remember that late last year Garuda Indonesia offered a 90% off promotion on award tickets, which was unbelievably generous. This meant a one-way first class ticket between Jakarta and London cost just 19,000 miles. However, this ended up leaving many people disappointed, given that you had to ticket in-person at a Garuda Indonesia sales office, and the promotion was also pulled prematurely.
While that was great for those who managed to snag the deal, this promotion should be much more readily available, as you can ticket these awards directly on Garuda Indonesia's website.
One last thing worth noting is that Garuda Indonesia has among the more reasonable first class pricing out there on revenue tickets. For example, when I flew them last year, I paid just ~$2,500 roundtrip. Right now pricing seems to start at ~$4,200 roundtrip, but sales are pretty common. If you're someone who doesn't mind paying for discounted first class fares, it might be worth waiting for a sale.
If you are redeeming miles for first class, expect to pay ~$200 in taxes and fees for the one-way ticket from Jakarta to London, and ~$400 for the one-way ticket from London to Jakarta (due to the UK premium departure tax).
Anyone plan on taking advantage of this Garuda Indonesia award sale?
(Tip of the hat to Straight To The Points)