This airline needs to make up its mind!
To give you just a taste of the drama that has unfolded over Garuda Indonesia's flight to London, here is a brief history:
In 2014 Garuda re-commenced flights to London Gatwick (following many years of suspension because of safety restrictions placed on the airline). This flight operated as a tag flight continuing on from its Jakarta to Amsterdam service.
In 2015, Garuda shifted its London operations from Gatwick to Heathrow after securing a valuable Heathrow landing slot and commenced non-stop flights to Jakarta, eliminating the Amsterdam tag stop. Until Qantas' direct flight from Heathrow to Perth, the Heathrow to Jakarta flight held the title as the longest non-stop flight from Heathrow.
Flights from Jakarta to Heathrow stopped at Singapore along the way, as flights of this length could not take off from Jakarta with sufficient fuel as the runway was, at the time, too weak to handle that much weight. Return flights from Heathrow to Jakarta operated non-stop.
In September 2017, the Jakarta runway was strengthened, allowing the flights to run non-stop between Jakarta and Heathrow in both directions, and the flight has operated three times weekly ever since using their three class Boeing 777-300ER, including their incredible first class which Ben reviewed here.
In August 2018 they announced they would be suspending flights to London from late October 2018
Then just last week they announced that they would restart non stop Jakarta – London Heathrow flights from November 27, 2018, three times weekly using a Boeing 777-300 without first class. They currently only have two aircraft with first class which they are sending daily to both Tokyo Narita and Tokyo Haneda.
The latest change
Are you ready for this?
Garuda Indonesia has now announced that the route will be operated by an A330 with a stop in Singapore, again. The route will now start on November 15, just a few days away. The A330 does not feature first class.
It has not yet been announced whether the flight will stop in Singapore in both directions, or just on the outbound (Jakarta to London).
Garuda Indonesia's logic is that the Airbus A330 has a smaller capacity, so fewer seats to fill than the Boeing 777-300, which was only 60 to 70% full when operated by the three class 777-300ER.
While that is true, this smaller aircraft presumably necessitates the Singapore stop, as I didn't think a fully laden Airbus A330 had the range to make it all the way to London (will they have to weight restrict it even from Singapore?).
This makes it a one stop flight between London and Jakarta. While Garuda is a well regarded airline, there are so many airlines flying one stop between London and Jakarta.
Off the top of my head (there may be more):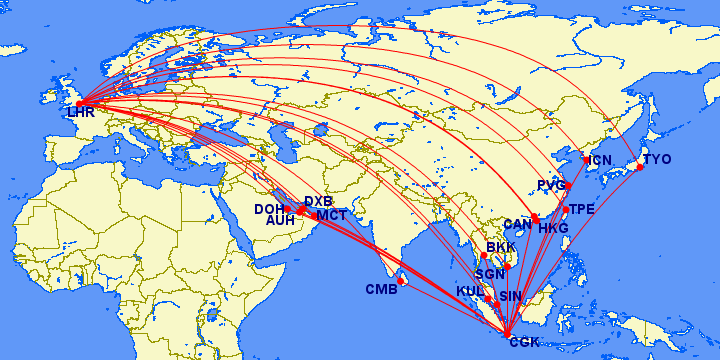 So there is a huge amount of competition to transport passengers between London and Jakarta with one stop. The A330 will have fewer seats to fill than the 777, but I think will be even harder to fill with the stop in Singapore.
Those flying the entire journey have so many one stop options between the two cities, and those boarding just for the Singapore to London leg will have the excellent products and multiple frequencies of Singapore Airlines to choose from too.
Interestingly this decision has been made by Garuda's new president, I Gusti Ngurah Askhara Danadiputra, who has only been in the role for two months. The previous decision to reinstate the route direct using the two class 777 may have been made by his predecessor.
The new schedule has not yet been released.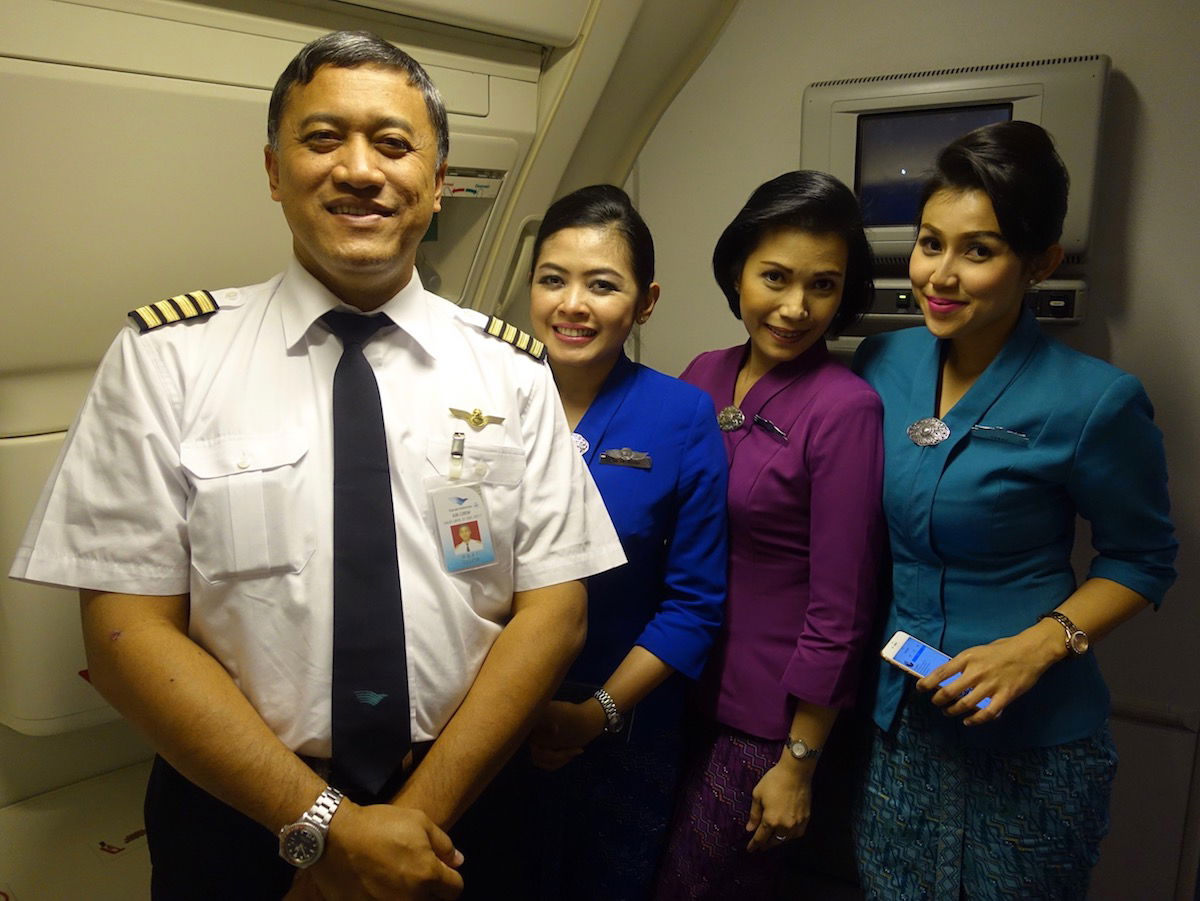 Bottom line
There's still talk about some sort of Denpasar (Bali) stop/operation from London.
While I appreciate that Garuda is struggling to fill a 777 even on such a premium route, I think it will be even harder to fill a slightly smaller A330 with a stop in Singapore.
I would expect more changes to come to this route!
Are you booked on a Garuda Indonesia flight to or from London?