In October I shared my single favorite thing about living in hotels. It's not complimentary non-fat cappuccinos and egg white omelets in the morning. It's not never having to make my own bed. It's not massive suites.
Instead it's conventions. There's nothing quite as amusing to me as randomly ending up in the middle of a thousand person special interest convention.
From Hot Wheels Conventions to cheerleading conventions to biker gang conventions, I think I've almost witnessed everything.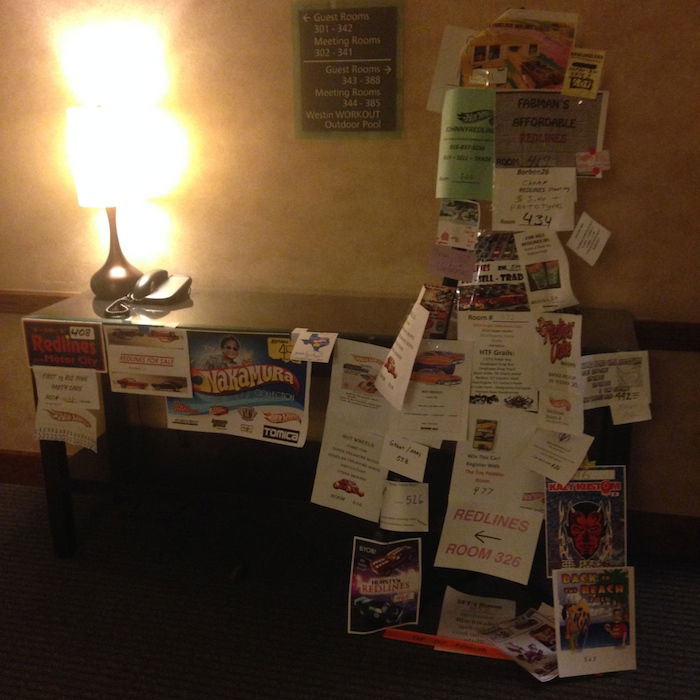 Hot Wheels convention at Westin LAX
The one thing I feel like I haven't yet witnessed is a furry convention. For those of you not familiar with furries, here's a good rundown NBC did:
No, I'm not interested in being a furry, but I can't help but imagine that I'd be quite amused if I ended up in the middle of a convention with a bunch of these people. I stay at the Hyatt Regency O'Hare really frequently, and it looks like I just missed what appears to have been one such convention.
Via Fox News:
Authorities in suburban Chicago said a release of chlorine gas that sickened 19 people at a hotel hosting a 'furries' convention early Sunday was "intentional."

The source of the gas was apparently chlorine powder left in a ninth-floor stairwell at the Hyatt Regency O'Hare hotel, according to the Rosemont Public Safety Department. Investigators are treating the evacuation as a criminal matter.

The sickened people reported nausea or dizziness. They were treated at local hospitals and at least 18 were released shortly thereafter.
Not a good situation, but then again from the sound of it no one was seriously injured, so it's not a huge deal. Fortunately there's a really amusing aspect to the story:
The convention-goers, dressed in cartoonish animal costumes, were ushered across the street to a convention center hosting a dog show.

Within hours, emergency workers decontaminated the Hyatt Regency O'Hare and allowed people back inside. Six-foot-tall rabbits, foxes and dragons poured into the lobby, chatting and giving each other high paws.
Can't make this stuff up, folks!