One of the world's top first class lounges is the Lufthansa First Class Terminal in Frankfurt.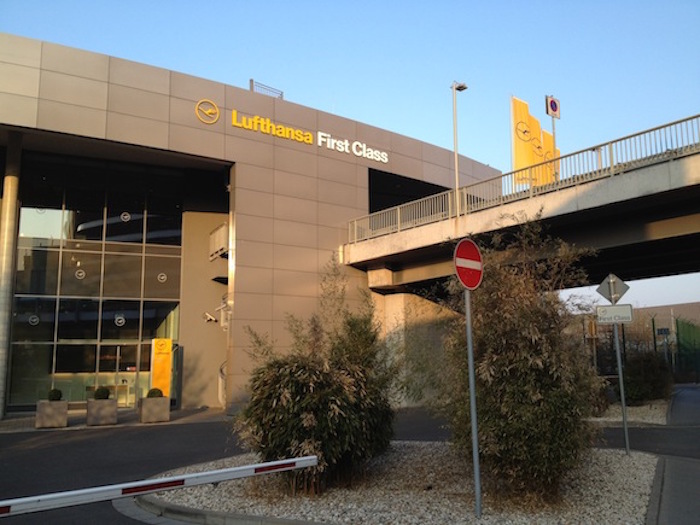 It's completely separate from the main passenger terminal. Instead you pull up to the First Class Terminal, are greeted by a PA (personal assistant), and they take your bags from you and escort you through the security channel, which is the most efficient process you'll find anywhere.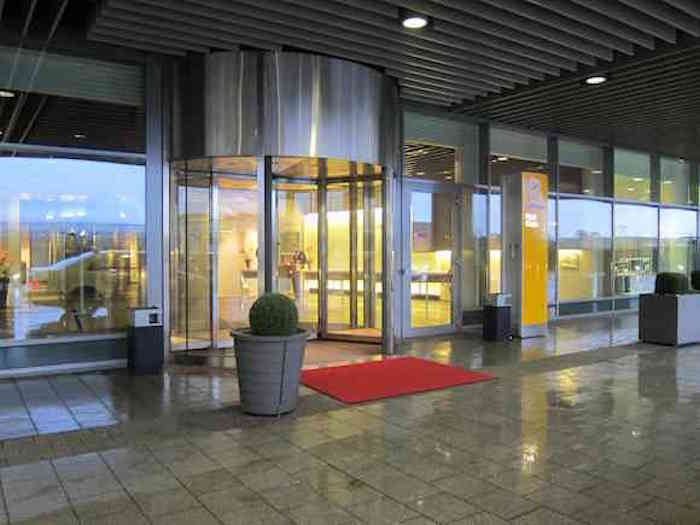 A minute after arriving at the terminal you'll be sitting in the departures area sipping on a drink.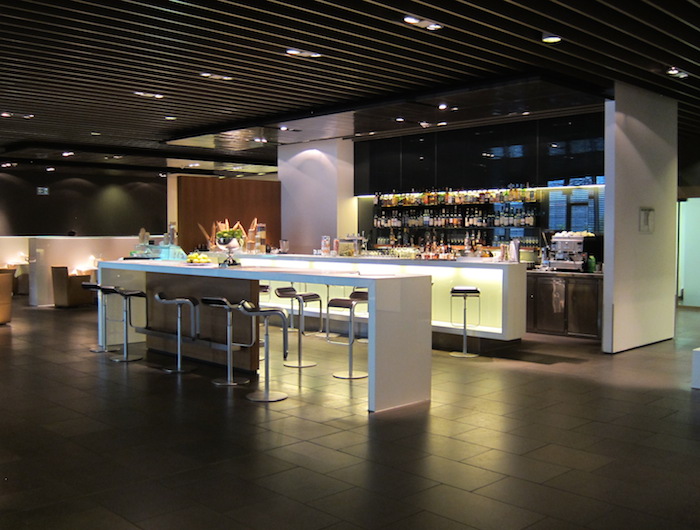 Since the First Class Terminal is completely separate from the rest of the terminal, the only way to get to your plane is by car. Which is awesome, because when your flight is ready for boarding you'll be driven to your plane in a Mercedes or Porsche. As an aviation geek, there's something magical about driving across the tarmac under the tails of some massive planes.
Well, as it turns out, you don't necessarily have to be flying Lufthansa first class to be driven across the tarmac in a private car. Frankfurt Airport itself offers a gate-to-gate service, described as follows:
Only an hour to change planes! At a large, mostly unfamiliar airport that's like a labyrinth, full of signs in languages not everyone understands. While also keeping an eye on fellow travelers and managing boarding passes, passports, and hand luggage. It can, but doesn't have to be, strenuous and stressful. Fortunately, there's a better way!

The Gate to Gate Service navigates you comfortably through Frankfurt Airport to your continuing flight, taking everything off your hands and freeing you from worrying about anything. We pick you up right at your arrival gate after you deplane, then take you through all of the required checks to the departure gate for your onward flight. You cover most of the distance in a posh limousine or gate taxi right across the apron. Once there, our service employee says goodbye to let you board on your own. If there is enough time and you're in the mood for shopping, you can request a stop for this along the way.
The promotional image used for this service seems to be of a Mercedes S-Class, so hopefully that's actually what they use for the service.
Now, I'm still not entirely sure how this works, given that this service doesn't seem to come with lounge access or anything. In other words, if you're flying Lufthansa business class and have a two hour layover, do they pick you up, bring you to the lounge, and then take you to the plane when your flight is ready for boarding? I'd also only use this if I knew my flights were arriving and departing from different concourses, since I assume they're not driving you across the tarmac if there's no need to (as nice as it would be). 😉
The pricing seems quite reasonable, as follows:
1 person: 99EUR
2 people: 99EUR
3 people: 129EUR
4 people: 149EUR
5 people: 169EUR
Bottom line
I'll be testing this out the next time I'm passing through Frankfurt Airport and not flying Lufthansa first class. There are plenty of airlines which offer VIP services, though usually they're outrageously priced. While I'm not totally clear on how this one works, in theory it seems like it could be not-too-terrible of a deal.
Has anyone used the gate-to-gate service at Frankfurt Airport? 
(Tip of the hat to Steve)