The Daily Mail ran an a story yesterday with the following headline: "The economy class wives: Their husbands fly first class while they are forced to slum it in the cheap seats… read on to find out how on earth these men get away with it!"
I think it goes without saying that the story is blatantly sexist. For that matter, so are the comments, which are cringeworthy, like this one:
I would never do this. Very ungentlemanly. But if the husband is the bread winner, a better seat is in his gift. Keep your man happy (a clean home, regular sex on tap and nice cooking) and all should be fine.
Still, I couldn't help but read the story, since I think the topic as such is interesting. It's a long piece, but here's an excerpt:
Tina Kumar, 30, who lives in Wimbledon, is one such neglected economy class wife. Her husband, Arrun, 38, who runs his own natural stone business in Croydon, South London, regularly travels in business class while she languishes in the cheap seats — a decision she has come to accept because, she says, her husband is 'the definition of a walking, talking workaholic'.

Once onboard, the couple, who married in 2011, don't see each other. 'We won't go to each other's respective sections on the flight,' says Tina. 'In the early days I did, but it got too awkward. I'd get stopped by cabin crew demanding to know where I was going.

And the division between them doesn't end there, as Tina admits, in what for many wives would be the final straw. 'Even when we get off the plane we're like strangers to each another. Arrun will have a chauffeur waiting for him. The car whisks him straight to meetings.

'I have to find myself a taxi. At least he does text me to check I'm en route to our hotel.'
Admittedly this is The Daily Mail, so this is written in a way that almost makes it sound scandalous. So to the credit of the people who come across as horrible in this piece, I'd note that for the most part they're business travelers, and their spouses are coming with them for vacation. I think that's slightly different, for example, than booking a vacation together, and flying first class while your spouse is in economy.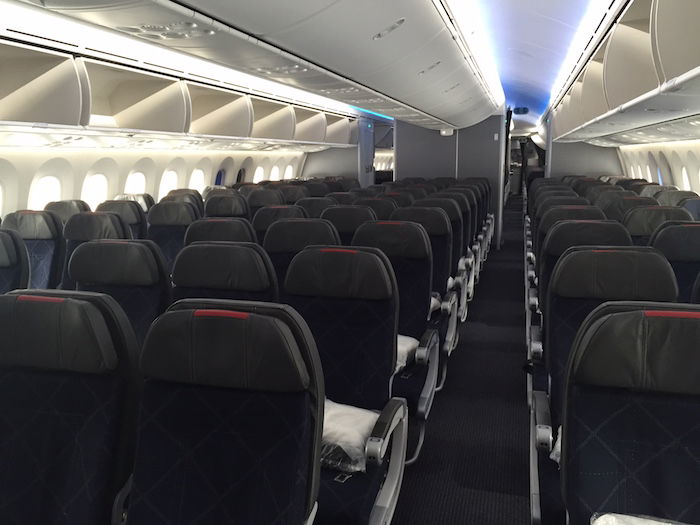 Is it okay to travel in a better cabin than your spouse?
Personally I'd never book a ticket in a different cabin than my travel companion. Part of the fun of traveling with someone is their company, so I wouldn't want to book a different cabin than them.
If I knew from the beginning they were coming then I'd plan accordingly, and either book us both in economy, or otherwise both in first or business class, depending on what I can swing.
As far as upgrades go, if I clear an upgrade, I'll always offer my travel companion the upgrade, though they've typically turned it down. Personally I find economy much more tolerable if you can choose your seatmate. For that matter it even allows me to be productive in economy, since I know I won't have an armrest hog, and also don't have a stranger looking at my computer screen for the whole flight.
But here's a situation that I admit is tricky, where I'm not sure what I would do. What if you are on a business trip and your company is paying for business class, and your spouse tags along?
Personally I'd suggest trying to get them a seat in the same cabin. But what if that's not possible? Ultimately it seems better if they join you on the trip than not. Do you downgrade yourself from a paid business class seat (when your company is incurring that expense, presumably so you'll arrive well rested) or what? That's a tricky situation…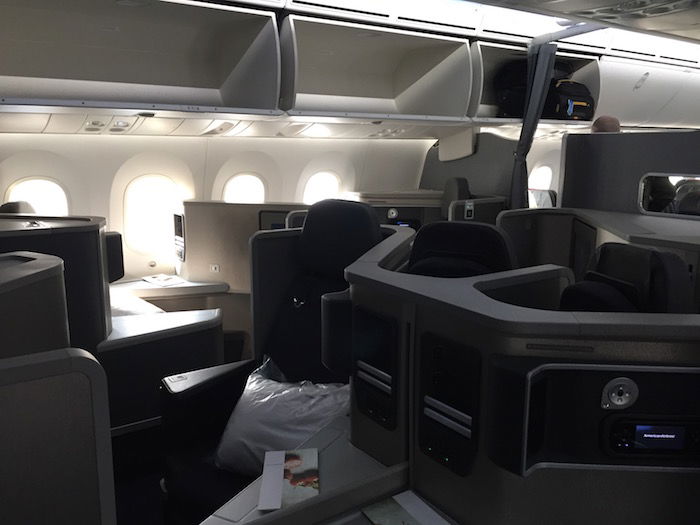 Bottom line
Personally I couldn't imagine voluntarily booking a premium cabin while leaving a travel companion in economy. I'd always offer them the seat, though more often than not I'd probably end up sitting in economy with them. At the same time, I'm a bit conflicted if a company is paying for business class, and if you decide to bring your spouse on the trip, and can't get them a business class seat.
So while it's not something I could personally see myself doing, and while the "journalism" from The Daily Mail intentionally makes the guys doing this sounds like pigs, I somewhat see where they're coming from.
Where do you stand on traveling in a different cabin than your spouse?