Typically when you think of the value offered by an airline loyalty program, the mileage earning and redemption rates, along with elite perks, might be the first things that come to mind.
However, there's also something to be said for how easy a program makes it to search for award availability and book award flights.
Air France and KLM's loyalty program is Flying Blue, and in June major changes were made to the program, which were overwhelmingly negative. Miles are now awarded based on how much you spend rather than how far you fly, and award pricing is now dynamic, rather than region-based.
Around the same time that Flying Blue made these changes, they also made one other change that I found to be annoying. Specifically, Flying Blue eliminated the option to do a flexible date search on their website for award tickets. Prior to that you could search availability for a month at a time, which is quite frankly necessary given how little award availability they sometimes release.
But overnight they eliminated that from their website. I'm not sure if that was intentional, in order to encourage people to not "shop around" as much under the new dynamic pricing. Or I suppose it could have just been a glitch. However, given that they eliminated the calendar search for several weeks, it led me to believe that it was intentional.
There's some good news on this front — the Flying Blue award calendar has returned. To access the search calendar, just go through an award search as you'd usually do.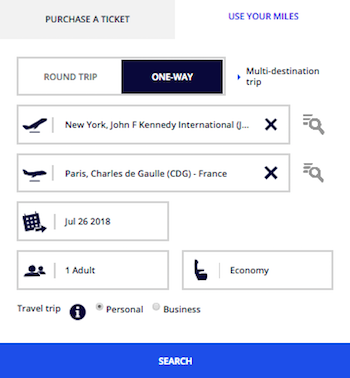 Then when you're on the results page, click on "search" at the top left, and you'll be brought to a page where you can check the "you are looking for a flight around these dates" box.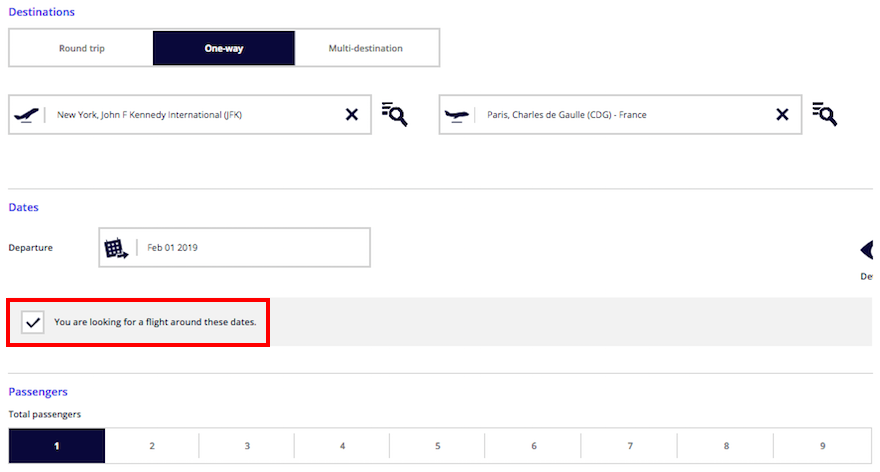 And that's it, the next page will once again show you the calendar.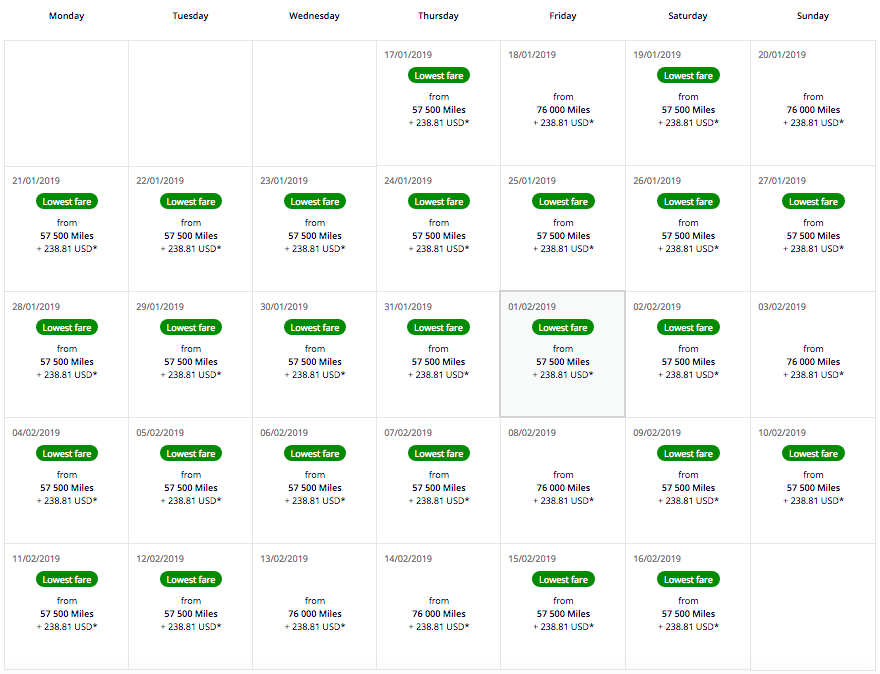 It's great to see this functionality back, given that SkyTeam doesn't have many great websites for searching award availability.
Lastly, remember that Air France and KLM availability you see through Flying Blue won't necessarily be available through partner airlines. They only make a sub-set of their saver awards available to partners, so just because you see space there doesn't necessarily mean that Delta SkyMiles would have access to those seats, for example.
Do you think Flying Blue eliminated this calendar intentionally and brought it back due to member feedback, or that it was a glitch all along?