The merger between American and US Airways is almost complete, after a process of over two years. So far we've seen the airlines merge their frequent flyer programs and get on a single FAA operating certificate.
This weekend the last major step of the integration will occur, whereby American and US Airways are combining reservations systems.

That's scheduled to happen on Saturday, October 17, 2015. At that point US Airways flights will officially cease to exist, and there's even a commemorative last US Airways flight to mark the occasion.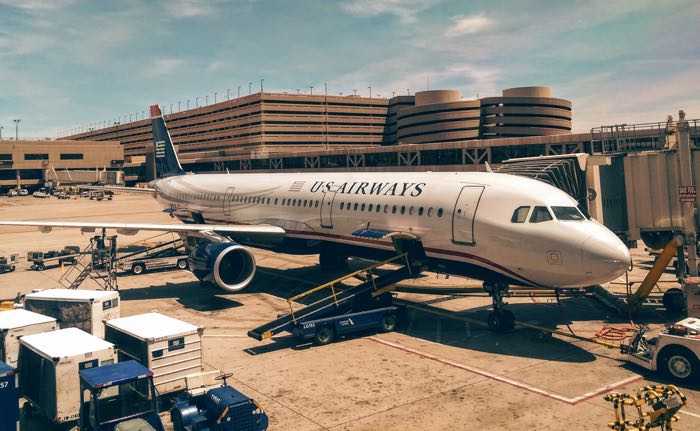 Anyway, American has been doing a great job overall with the merger in terms of managing expectations and completing things on the promised timeline. While I think the merger has gone down in an almost textbook perfect fashion in terms of communication and execution, this coming weekend's task is the biggest of all.
We see computer systems melt down all the time for seemingly insignificant reasons. We saw it just a few days ago at Southwest, for example, whereby hundreds of flights were canceled.
While I'm confident that American will do everything they can to make the integration of the reservations systems go down as smoothly as possible, it's a huge task, and I'd say there's a decent chance of it not going 100% smoothly.
This is true regardless of whether you're flying American or US Airways metal, though I'd say the highest risk is if you're on US Airways metal, since their system will be integrated into American's.
So realistically, how could this play out?
Everything goes smoothly and you don't even realize the world's largest airline is being put onto one reservations system overnight
There are some minor computer glitches lasting a short amount of time, which could impact only certain flights, certain airports, etc.
Given the scale of this integration, something could go terribly wrong and all flights get canceled for hours on end
I think the latter is improbable, but I don't think it can be ruled out.
So if you're flying on American or US Airways this weekend or early next week, what can you do to prepare?
Arrive at the airport plenty early, even earlier than you otherwise would.
Check in online as early as possible, in case there's a system issue closer to when you actually travel. Download your boarding pass to Passbook, and also take a screenshot of the boarding pass.
Don't count on your flight being on time. If you have an important meeting you absolutely have to attend, leave more of a buffer than you usually would.
Know your alternatives. In the event that things do get bad, have backup options ready. For example, American has interline agreements with several other carriers (though not Delta anymore), whereby you can be rebooked on them in the event of irregular operations. Know their flight schedules and availability, so you can present an option should there be serious issues.
Be patient/nice. I think every frontline employee at American/US Airways is dreading this weekend. Especially at US Airways, given that their agents are learning a completely new system. Smile, and don't hesitate to start any interaction with "I know you must be having a crappy weekend…"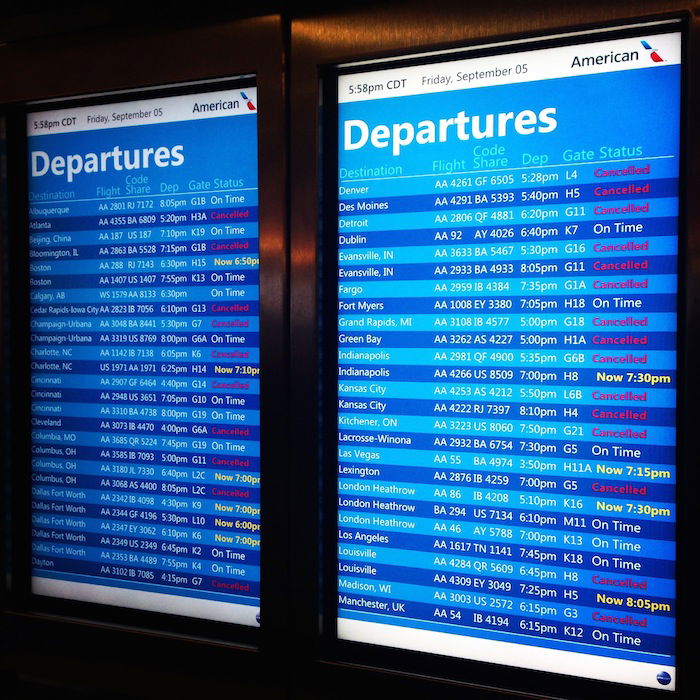 Bottom line
I'll be flying this weekend, and am certainly hoping things go smoothly. I'm not counting on it, though, and will certainly have alternatives ready to go, plus a good attitude.
Funny enough, as I finished writing this post I received an email from American reminding me about my travel this weekend and the upcoming milestone.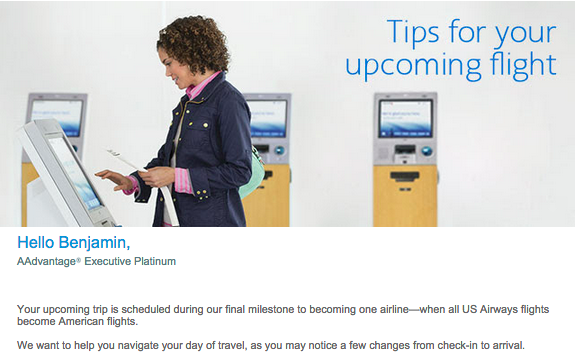 Are you flying American this weekend? Are you expecting things to go smoothly, or do you think it'll be a mess?