We don't know a lot of details yet, but news has just broken of a FlyDubai plane crashing in Russia. The FlyDubai 737 was flying between Dubai and Rostov-on-Don, and crashed on landing.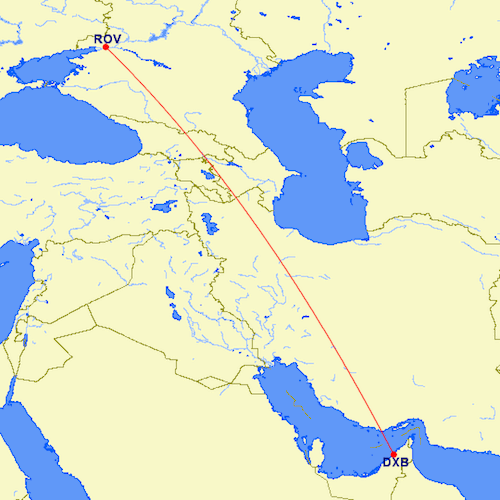 According to the Russian state news agency and CNN, all 55 passengers and crew onboard have died.

The weather at the airport wasn't especially good at the time. Here are the weather conditions at the airport right now: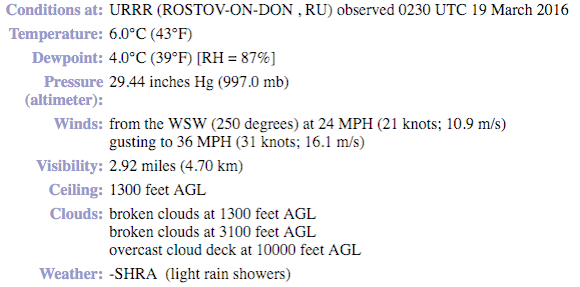 As you can see, there were some gusty winds and a low broken cloud ceiling. Of course that doesn't explain what happened, but it also wasn't a perfect day for flying.
In between FlyDubai's first attempt to land and the crash, an Aeroflot plane landing at Rostov-on-Don made three landing attempts before deciding to divert, so it's clear the weather conditions were extremely unfavorable.
In between #FZ981's 1st attempt & crash, #SU1166 made 3 landing attempts before diverting. https://t.co/CUG9VZdMp3 pic.twitter.com/PFDL2V2DXb

— Flightradar24 (@flightradar24) March 19, 2016
For those of you not familiar with FlyDubai, they're an extremely well regarded low cost carrier based in Dubai. Much like Emirates, they're owned by the government of Dubai, and have a fantastic safety record — prior to this they didn't have any fatal incidents since they started flying in 2008.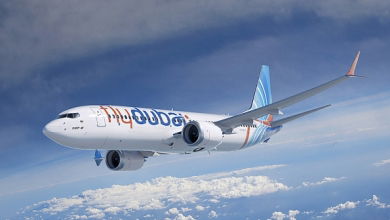 The flight was operated by A6-FDN, a five year old Boeing 737-800.
This is believed to be security camera footage of the crash:
My thoughts are with the families and friends of those aboard. What a tragedy. Now to find out what happened…
If you'd like to stay up to date on the latest, I'd recommend following @thatjohn and @AirlineFlyer on Twitter, who consistently do an excellent job consolidating the facts when air accidents do happen. The first mainstream media report I saw on this was from Reuters, which reported that a "Russian passenger jet" crashed. It doesn't take a rocket scientist to figure out where FlyDubai is based, in my opinion…