I love following start-up airlines, and Bosnia and Herzegovina just has a new airline based in Sarajevo that commenced operations this month.
Bosnia and Herzegovina is near the top of my list of European countries to visit (as it's one of the few I haven't been to), and of course I'd love to go there on a new airline. However, based on the routes that this airline flies, I don't think I'll be flying them anytime soon.
The basics of FlyBosnia
FlyBosnia currently has a fleet of two Airbus A319s, with a further two A319s on order, expected to be delivered by the end of the year. Each plane has 138 seats, and is in a one class configuration, so there's no premium cabin.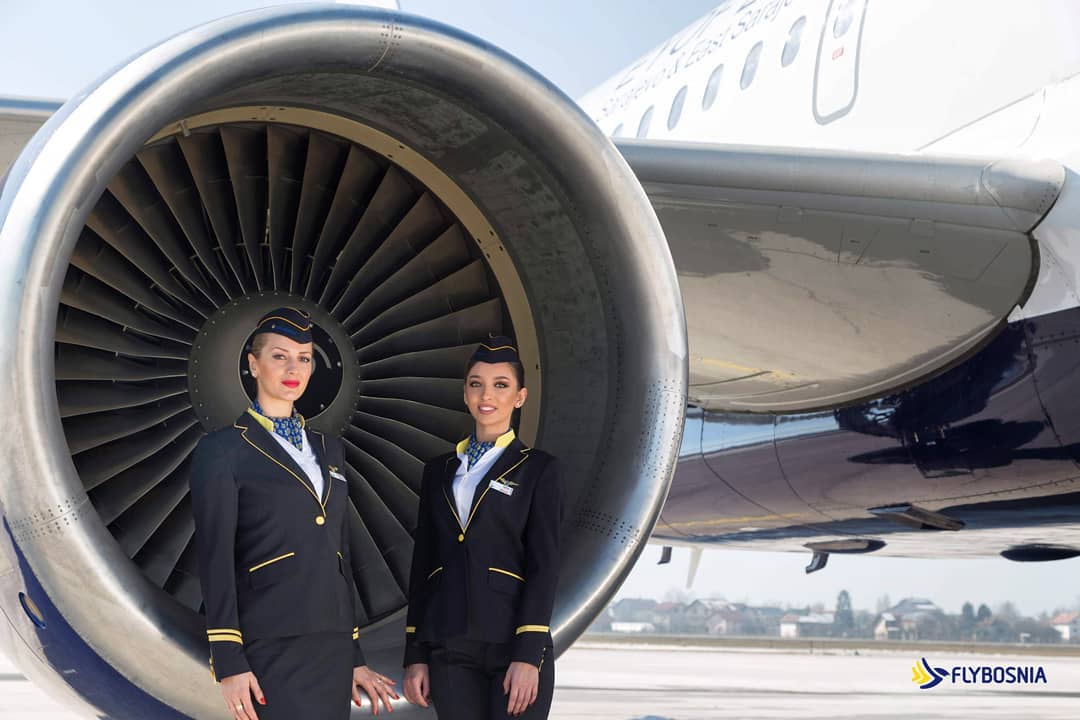 Bosnia and Herzegovina is a growing tourist destination, so where are their first flights to? Probably not where you'd expect! FlyBosnia operates:
3x weekly flights from Sarajevo to Kuwait City
Daily flights from Sarajevo to Riyadh (as of June 3, 2019)
1x weekly flight between Sarjevo and Qassim (as of June 11, 2019)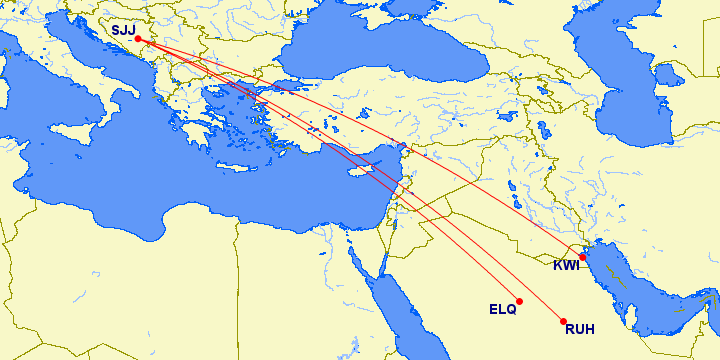 Each of these routes covers a distance of around 2,000 miles, so the flights are 4-5 hours long. That's to say that these aren't short routes.
Are FlyBosnia's routes totally nuts, or…?
Bosnia and Herzegovina is getting more tourists by the year, though at first I kind of thought to myself that these seemed like three really strange routes for an airline to start with. Did the airline have Kuwaiti or Saudi investors, and somehow that's how they decided on these routes? Are these flights intended to transport workers from Bosnia and Herzegovina to the Middle East?
But the more I think of it, maybe this isn't so crazy?
Over half of Bosnia and Herzegovina's population is Muslim, so you'll have some people going for religious reasons
Many of the tourists to Bosnia and Herzegovina are actually coming from the Middle East
Sarajevo already has a good bit of traffic from the Middle East, as FlyDubai, Qatar Airways, and Turkish Airlines, already fly there, along with flynas with a seasonal flight from Riyadh
The one thing that surprises me is that if the flight is targeting Saudi and Kuwaiti tourists wanting to visit Bosnia and Herzegovina, you'd think they'd have a premium cabin as well.
I'll be curious to see FlyBosnia develop over time, and to see if all their routes will be to & from the Middle East, or if they'll also eventually have some European routes.
(Tip of the hat to niko_jas)