Qatar Airways introduced their new Qsuites product between Doha and London as of June 24, 2017. This is their new business class product, which features fully enclosed suites. Yarsolav was kind enough to share an excellent review of the product on the blog.
The plane is presently operating flights QR7 & QR8 between Doha and London, though seems there are some last minute aircraft swaps, so unfortunately there's no guarantee that the flight will actually be operated by the plane. For the best sense of where the plane is, check out the Flightradar24 page for A7-BED, which is the registration of the plane with Qsuites.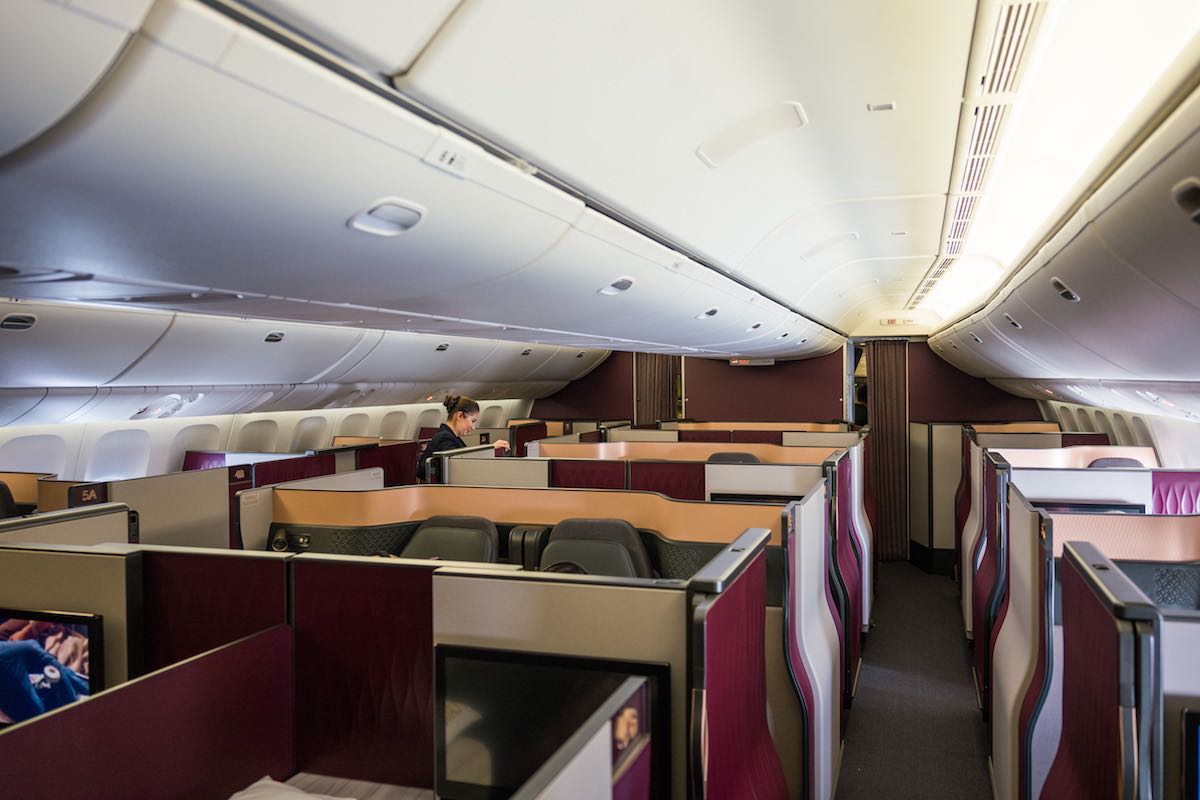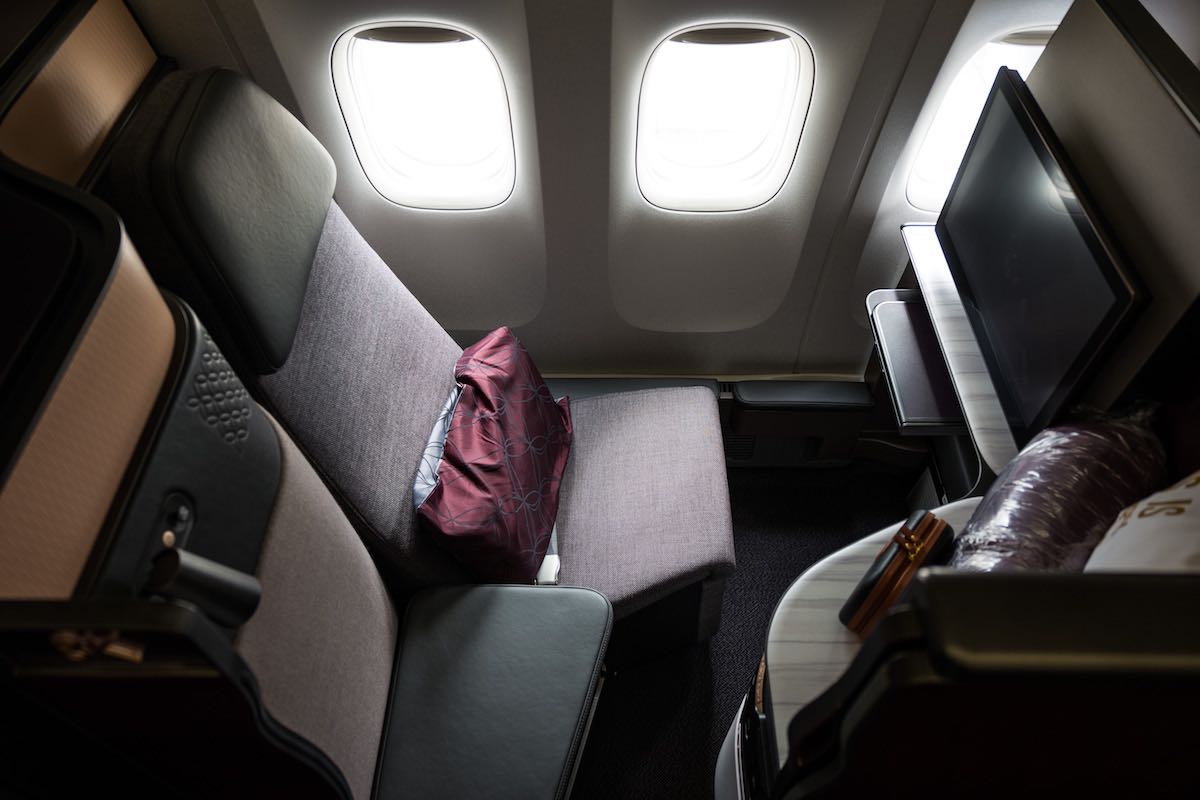 Unfortunately as of now it looks like flights operated by the 777-300ER with Qsuites don't have much award availability, and also typically don't have availability in the discounted fare bucket, meaning that many of Qatar Airways' attractive business class fares can't be booked in conjunction with this fare.
As I noted when the product was first introduced, the best fare that I saw that was eligible for a booking on the Qsuites 777-300ER seemed to be from Tunis to London via Doha, as a cost o ~$1,600 one-way.
As it turns out there, there's a significantly better business class fare that will let you try the Qsuites. Qatar Airways has an ~$850 one-way business class fare from Tbilisi to London (via Doha) that can get you on QR7, or you can book the ticket roundtrip for ~$1,550, which is a bit less than double of the one-way cost. What makes this fare so great is that it isn't a super discounted fare bucket, so it can get you on this flight.
I'm very tempted to take advantage of this fare, as I've also wanted to visit Tbilisi, which I've heard is a great city.
So if you want to fly the Qsuites, this seems like an unbeatable deal. Just be sure you consider the risk of a last minute aircraft swap.
For what it's worth, Qatar Airways has said that their next Qsuites destination will be Paris, followed by New York. Qsuites should be available to New York by September, though they haven't yet announced which flight will have the product. I shared my thoughts on that in a previous post, if you want to make a speculative booking.
Tempting, tempting, tempting…
(Tip of the hat to Degold)