Up until today I've been embarrassed about never having flown the Boeing 787. I'm a total aviation geek but for a variety of reasons (including all 787s being grounded earlier in the year when I was scheduled to fly on one) haven't gotten around to flying one till today.
That finally changed with my first 787 flight on ANA between Beijing and Tokyo Narita. Even though the flight is operated by a regional 787 with cradle seats in business class, I was still super excited.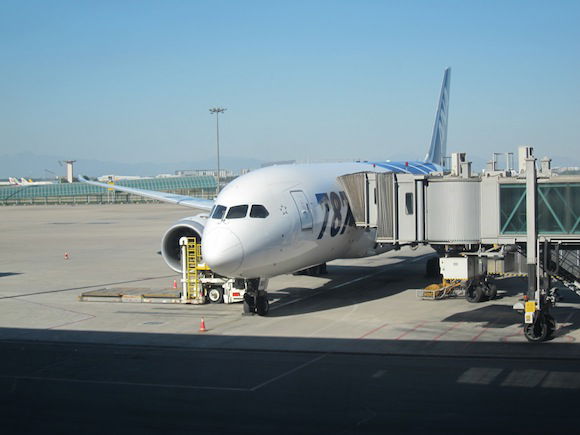 Frankly half of what I look forward to with flying Japanese airlines is the excessive apologizing. Like the time an agent profusely apologized for upgrading me to first class.
I'm traveling with a friend and neither of us have flown a 787 before, so we had window seats behind one another. At the gate I asked if the seat next to me was empty (since the seatmap looked totally empty a couple of days out). The agent typed for a while and eventually said "3C and 4C no one. But 3A and 4A not voice seats. I'm so sorry." Not… voice seats?!
Eventually I figured out what she meant – she was saying that if we wanted to talk we shouldn't sit behind one another since we can't easily talk between those seats, but the way it was phrased made me giggle.
As far as the 787 itself goes, I hate to say it but I actually wasn't blown away.
I've heard people say that the entryway is impressive. Meh, I didn't think it was really any nicer than the entryway on most 777-300ERs.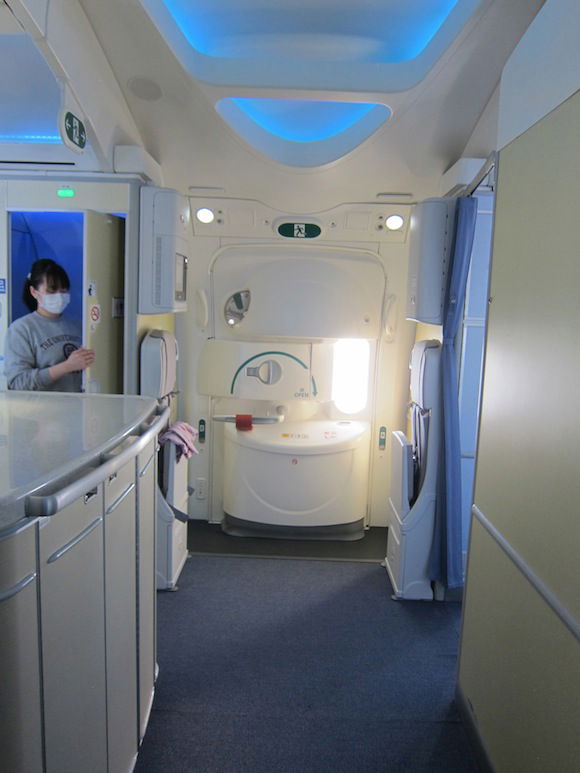 Admittedly this plane had the regional configuration so the seats themselves weren't that impressive, but I was expecting that. I was kind of surprised by what bad shape the plane was in, with smudge marks just about everywhere.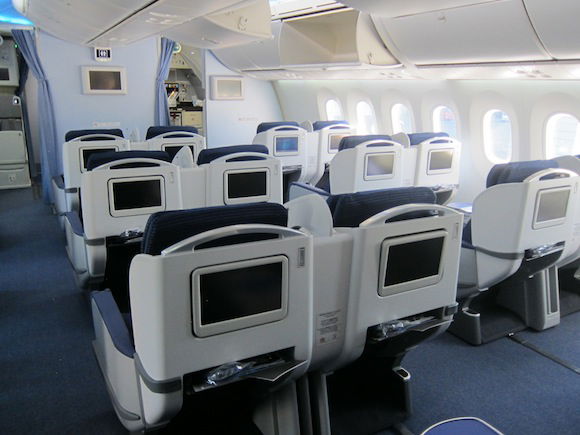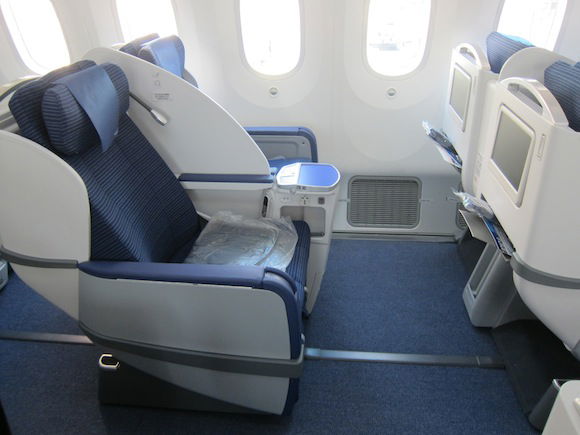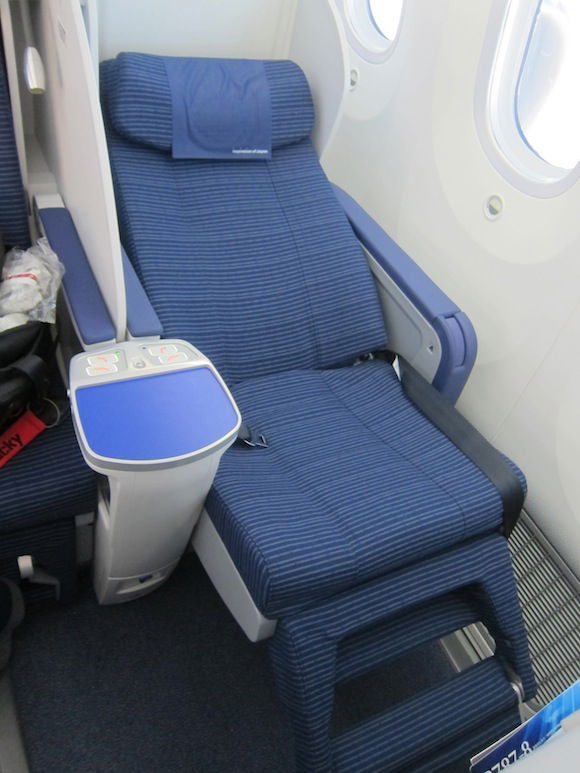 But I didn't find the actual flying experience to differ materially from any other plane I've flown. In comparison, I tend to think the A380 has actually revolutionized the flying experience as a passenger given how quiet and spacious it is.
The 787 wasn't especially quiet and isn't really more spacious than an A330. The plane doesn't have window shades but rather has "dimmers," so you can choose to dim your windows so you can't see outside. While I guess that's innovative I didn't actually like it in practice, since the windows "reflect" greatly when dimmed. So if you're sitting in the window seat it's almost like having a mirror at the window. That being said, the windows are huge, and that's awesome.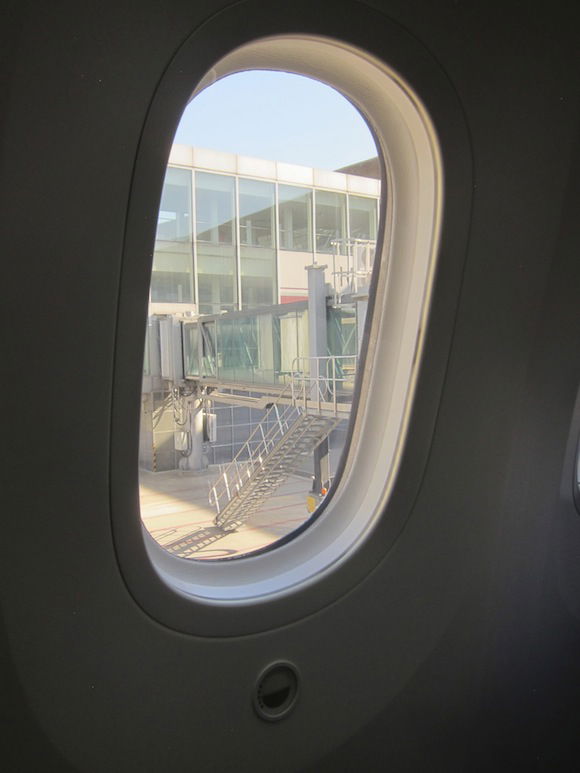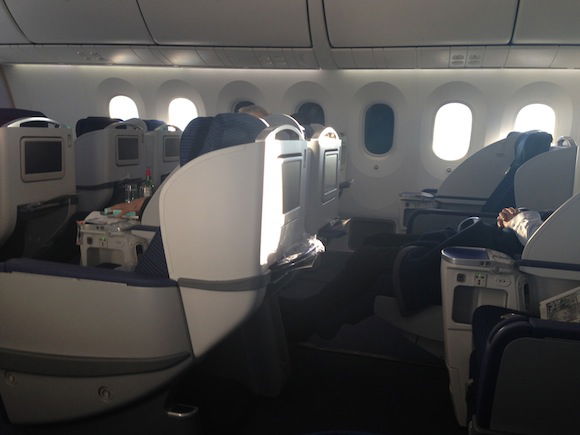 The only other thing that's super cool about the 787 is looking out the window at the wing, given how much it "flexes."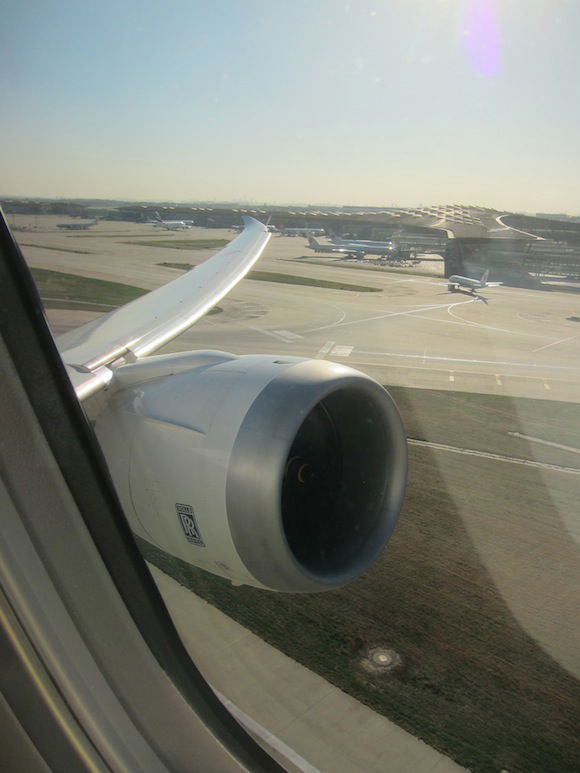 The service itself was standard intra-Asia ANA service. The flight attendants were friendly but robotic. They did their meal service and walked through the cabin repeatedly afterwards, though not once offered me a drink refill or anything. Bonus points to anyone that can tell me what kind of an animal my "steak" came from…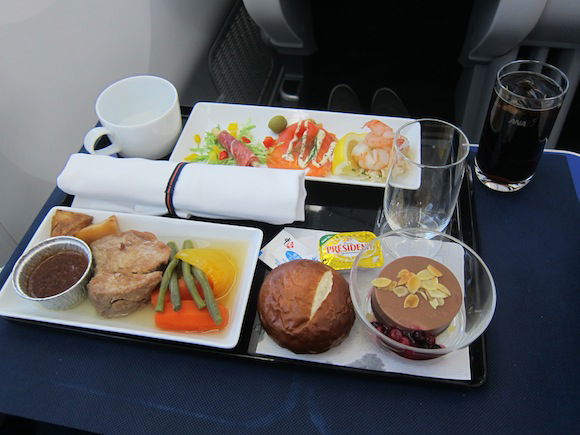 Since this was ANA it goes without saying that the lavatories were awesome. After all, they had Totos!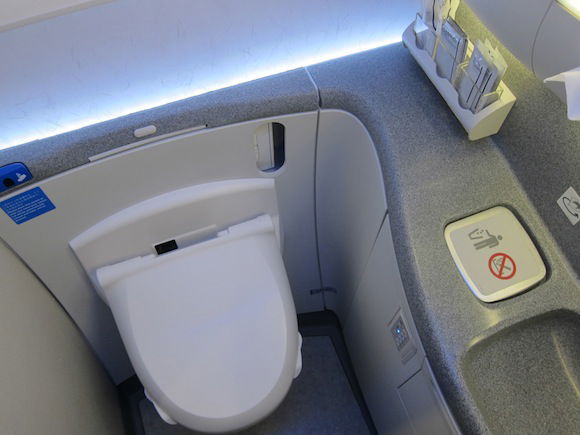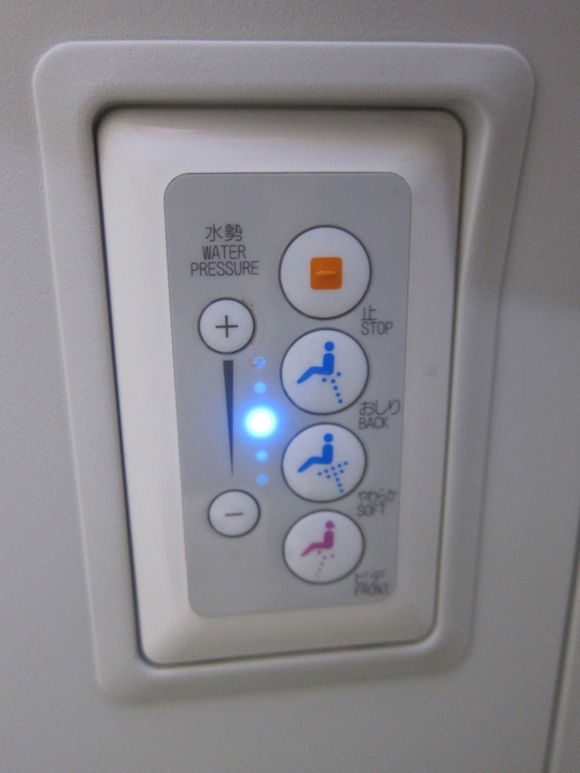 Obviously the 787 is theoretically revolutionary from the airlines' perspectives given the cost savings (assuming they can keep the plane in the sky), but from a passenger's perspective I didn't think it was that innovative.
For those of you that have flown the 787, how did you feel about it?