Remember the story of the couple that booked tickets to Granada, Spain, and ended up in Grenada (in the Caribbean)? Or the couple that booked their "dream trip" to the World Cup, and ended up in San Salvador, El Salvador, rather than Salvador, Brazil? Well, I had my own "episode" of that today, except I caught it shortly after making my booking.
If you're a road warrior, chances are that you've done a lot of dumb $*&% over the years. I know I've:
Boarded a flight to the wrong destination
Arrived at a hotel assuming I had made a reservation when in fact I didn't
Gotten the date of my flight wrong, and missed it as a result
But today was a first for me. I was trying to redeem Aeroplan miles for a one-way ticket in Lufthansa first class to Europe, and aeroplan.com wasn't displaying the connection I was hoping for, even though the space was available on the individual segments.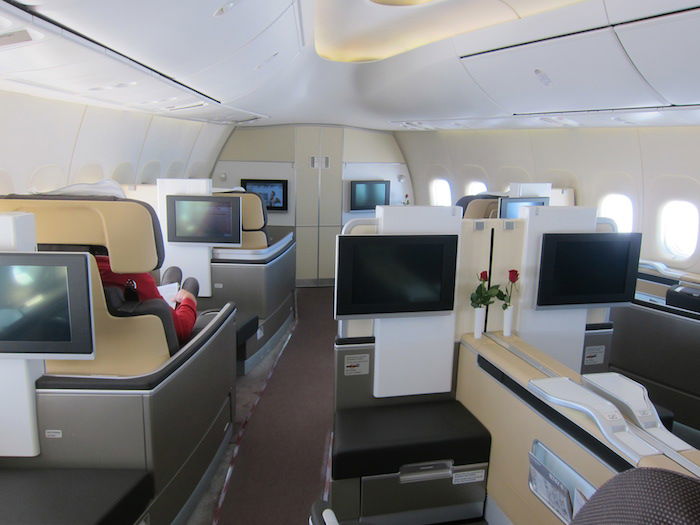 So I called up Aeroplan's contact center, and said I was looking for a ticket out of Washington Dulles Airport. "Where, sir?" "Dulles Airport," and I proceeded to give the agent the flight numbers and times.
After typing for a few minutes, she came back with a mileage total and price, both of which sounded correct, so we proceeded to issue the ticket. Usually phone agents will read back the itinerary before ticketing, but this was a straightforward itinerary, so stupidly I didn't ask her to repeat it (and she didn't proactively do so).
I pulled up the reservation on Lufthansa's website and everything looked fine (because I wasn't looking closely enough, apparently) — both segments I was hoping for seemed to be on the record.
Then I went to look at the load for the flight I was booked on, and noticed the inventory hadn't changed, and the same number of first class seats were still available for sale. Hmmm, odd…
I looked at the itinerary a bit more closely and noticed that the agent had booked me out of Dallas and not Dulles.

So I phoned back Aeroplan, and the agent agreed — as a "one time exception" — to rebook me and waive the change fee.

Happy I figured it out shortly after making the booking as opposed to while trying to check-in.
Have you ever booked a flight to/from the wrong airport, and if so, at what point did you figure out?