Taipei-based EVA Air has been nicely expanding their US service over the past few years, both in terms of increased destinations, as well as increased frequencies to existing destinations. While it has been rumored for a while, EVA Air has now officially announced their newest route.
EVA Air will launch 4x weekly flights between Taipei and Chicago as of November 2, 2016. The 4x weekly service will operate with the following schedule, per airlineroute.net:
BR56 Taipei to Chicago departing 7:50PM arriving 7:40PM [Sun, Tue, Wed, Fri]
BR55 Chicago to Taipei departing 12:20AM arriving 6:00AM (+1 day) [Mon, Wed, Thu, Sat]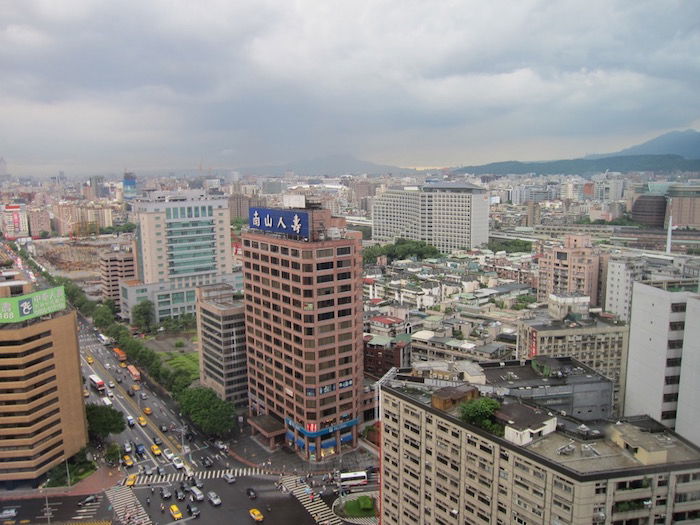 Taipei, Taiwan
The new route will be operated by a Boeing 777-300ER, featuring 39 business class seats, 56 premium economy seats, and 238 economy seats.
The flight is blocked at 15hr40min to Asia, and blocked at 13hr50min to the US.
Chicago is a logical destination for EVA Air to expand to. Not only is it a big market in and of itself, but it's also a United hub, so EVA Air will get quite a bit of connectivity there as a Star Alliance airline. While it hasn't been formally announced, I suspect the new route will operate out of Chicago O'Hare Terminal 5, which is the international terminal used by most airlines. United operates out of Terminal 1, though their only partners which operate out of the terminal are ANA and Lufthansa.
EVA Air has a fantastic business class product. They have reverse herringbone seats, along with great amenities and champagne.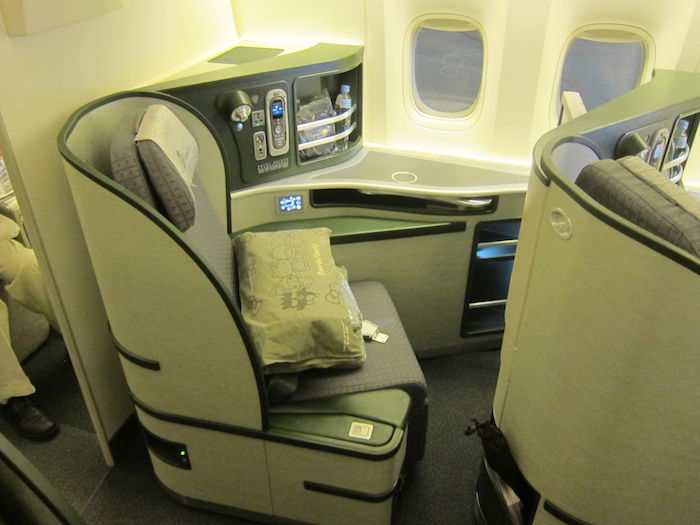 EVA Air's 777-300ER business class seat
The food is hit or miss, though given the timing of the flights, I'm guessing most people will be sleeping for most of the flights anyway.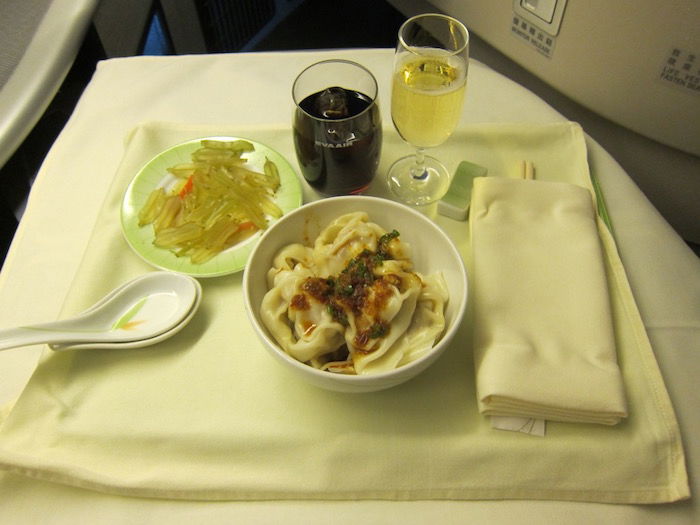 EVA Air business class catering
I've had the opportunity to fly EVA Air several times since they joined the Star Alliance, including between Tokyo and Taipei, Taipei and San Francisco, and Taipei and Los Angeles.
As far as award availability goes, EVA Air used to be great about making business class award seats available in advance. Nowadays they're much stingier than they used to be. EVA Air typically makes business class awards availability to partner airlines at most two weeks out. If you're booking directly through EVA Air's frequent flyer program you'll find space further out than that.
I suspect we'll see a similar trend with the Chicago route, so if nothing changes in the coming months, you can probably find space pretty regularly last minute.
Bottom line
EVA Air is a fantastic airline, and it's great to see them adding more destinations in the US. While I wish they released more business class award availability in advance, at least they're good about consistently opening up space last minute, so they're still a pretty reliable option for award tickets.
Anyone excited about the new EVA flight between Taipei and Chicago?