Well this is just dandy. It sure seems like electronic devices may soon be going the way of liquids on a much larger scale for travel on commercial flights.
For flights since March 25, 2017, the US has issued a ban on electronics for nonstop flights from select countries to the US. For nonstop flights to the US from Amman, Abu Dhabi, Cairo, Casablanca, Dubai, Doha, Istanbul, Jeddah, Kuwait City, and Riyadh, electronic devices larger than phones aren't allowed in the cabin, and need to be checked in the cargo hold.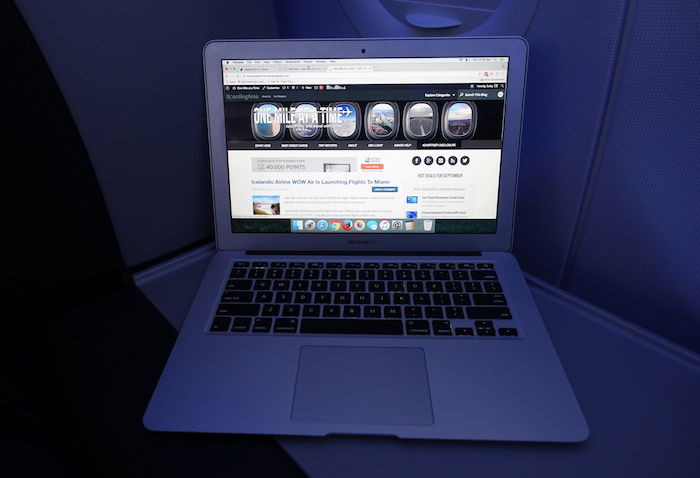 I think just about everyone has been hoping that this would be a temporary ban, and that it would be lifted within weeks.
Well, unfortunately it's looking like the opposite may be true. Homeland Security Secretary John Kelly has told a Senate committee today that the current electronics ban may be extended to more airports and countries, as it's based on a "real" threat. Per CNN:
Kelly told a Senate committee that the move by his agency to ban large devices like laptops in carry-on luggage from 10 airports in eight countries is based on a specific concern.

"It's real. I think it's getting realer, so to speak," Kelly said. "We may take measures in the not-too-distant future to expand the number of airports."

"It's a real threat. We know on any given day, there are dozens of cells that are talking about aviation, and you just watch them over time and see if they develop and they go from talking to actually doing something. So there's a real threat all the time," he said.
Much like everyone else, I of course value safety above all else. I don't for a second question that there's a real threat that this ban is in response to. At the same time, like most rational people (and even IATA), I question the logic of the way the ban has been implemented. As I've asked before:
If the US and UK are working off the same intelligence, why does the US have Qatar and the UAE on the list, while the UK doesn't?
What's the logic of only implementing this ban on nonstop flights to the US, and excluding flights like Emirates' flights from Dubai to Athens to Newark, and Dubai to Milan to New York?
Is there not a practical way that electronics could be screened at the gate to see if they pose a threat to a flight?
There are lots of other questions I have, though those are the most obvious.
I'm sure I'm not alone in dreading the potential expansion of this ban. Unfortunately the government's approach to "security" is often the same as airlines' approach to fuel surcharges — they add them when appropriate, but never take them away.
Do you think the current electronics ban will expand to other routes?