I've written extensively about Etihad's US Pre-Clearance facility, whereby US-bound passengers departing Abu Dhabi clear US immigration prior to boarding their flight. When the facility first opened it was a disaster, with almost all flights experiencing delays of several hours.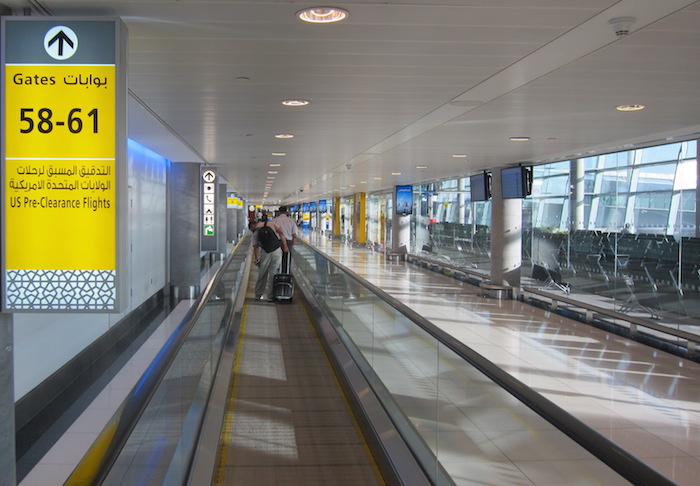 Over time the facility has been expanded to cover all of Etihad's US-bound flights, and admittedly the performance has gotten a bit better.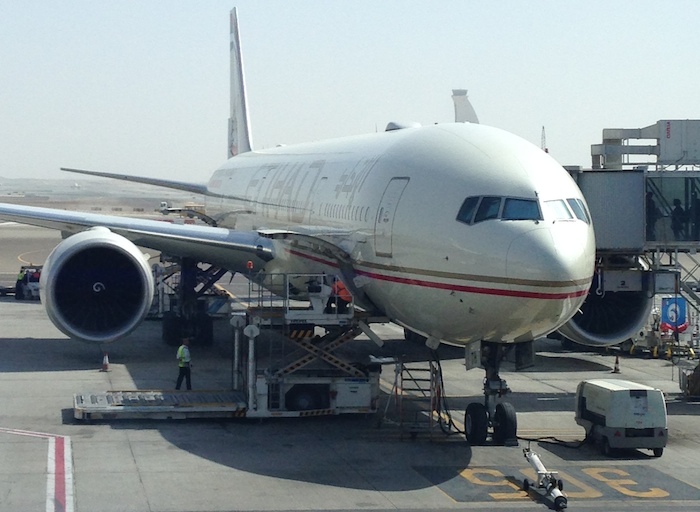 The Cranky Flier wrote an interesting post a couple of weeks ago analyzing Etihad's on-time performance for their US-bound flights. He has a graphic with the data, but ultimately it boils down to this:
Only 1 percent of flights departed on or before the schedule departure time. Even if you give a 15 minute buffer, it's still just 6 percent. More than a quarter of flights were delayed over an hour. That's pretty awful.
Fair enough. So that's much better than the performance Etihad used to have when the facility first launched, when it seemed like 99% of flights were delayed by hours. And Brett is analyzing Etihad's departure performance as opposed to arrival performance (because that's the data he could more reliably access). Let's keep in mind the flights often have quite a buffer.
So as such I wasn't going to comment on the post (it's well written and speaks for itself), it seems like Brett received a statement from Etihad in the past couple of days regarding the subject (bolding mine):
We recognize that flights to the U.S. via the Abu Dhabi U.S. Customs and Border Protection (CBP) Pre-Clearance facility are often delayed, however, ironically they are a sign of the success of the facility and demonstrate that our guests see the opportunity of pre-clearance upon departure as a positive — in preference to pre-clearing upon arrival in the U.S. The facility was opened in January, 2014 and at the time only served two flights a day to the U.S. Today, as of May 2015, the facility now handles over 45 flights a week, over two shifts, with an increasing numbers of guests. Furthermore, the capability of the facility is constantly increasing with the recent addition of Automated Passport Control kiosks, Global Entry kiosks, and additional U.S. CBP staffing resources. Last month, Etihad opened a premium lounge on the "U.S. side" of the facility. This is an undeniable success in an incredibly short space of time and confirmation of the popularity of the pre-clearance process.
Let me make sure I get this right. Etihad is saying that the reason they've grown from 14 flights a week to 45 flights a week to the US is because of the Pre-Clearance facility? Can you say "false causation?" Are they really suggesting that they added service to Dallas, Los Angeles, San Francisco, etc., because of the Pre-Clearance facility?!
That would be like American saying "our guests really enjoy our new 10 abreast seating in economy on the 777… those planes are carrying more passengers than ever before!"
Bottom line
I guess on one hand it's nice that Etihad is recognizing that the flights are often delayed. On the other hand, suggesting that the Pre-Clearance facility is the reason for such growth is as preposterous as saying the US carriers could never fly to India because of the Gulf carriers…
Emirates and Qatar have experienced similar growth to the US without Pre-Clearance facilities…