Etihad's A380 is in many ways revolutionary, especially when it comes to their premium cabin product. Their first class product is simply stunning, with just nine "Apartments" in a 1-1 configuration. Etihad is the only airline to have a single-aisle cabin on the A380.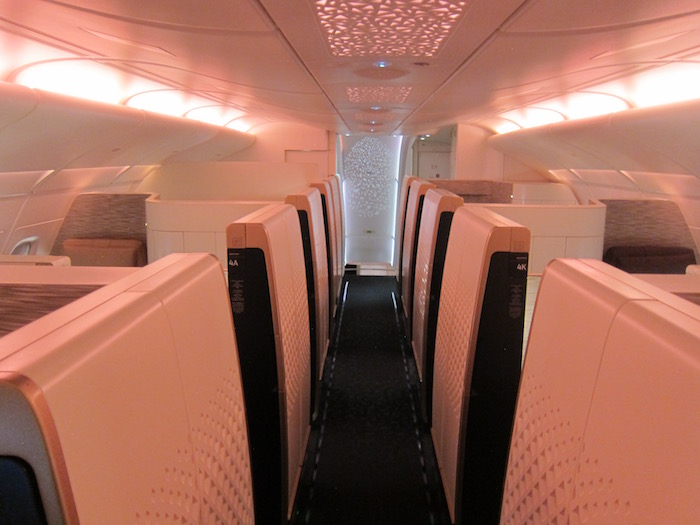 However, perhaps the aspect of Etihad's A380 that has gotten them the most publicity is The Residence, which is their private three room suite with butler service. It's located at the front of the first class cabin, and features a living room, bedroom, and even a private bathroom with shower.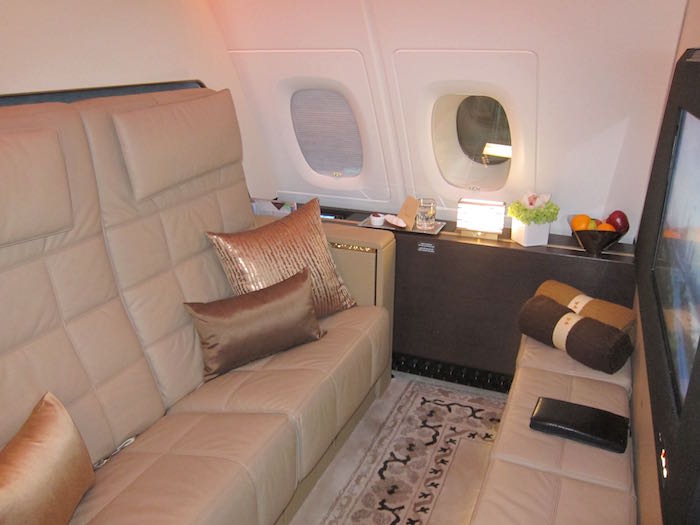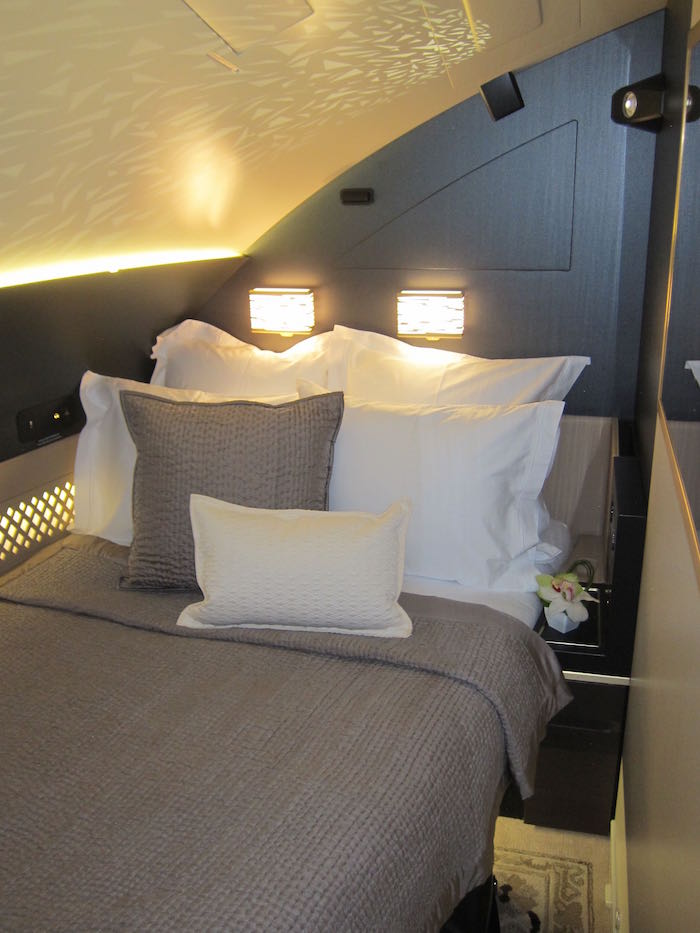 As you'd expect, The Residence is bloody expensive. For example, a one-way ticket from New York to Abu Dhabi will set you back over $29,000.
Recently I wrote about how not all tickets in The Residence are too insanely priced. For example, a ticket from Abu Dhabi to Mumbai costs ~$3,000. That's still a lot of money for a three hour flight, and you certainly won't be able to get the full experience, but you will get the full ground product, etc.
However, what's interesting is that there's even a bit of variability in pricing for The Residence on longhaul flights.
Specifically, originally it wasn't really possible to get a "deal" on The Residence. I've written in the past about how it can be a better deal to book a first or business class ticket out of Cairo, Egypt or Colombo, Sri Lanka. For example, a Cairo to Dubai to Los Angeles first class ticket on Emirates might cost ~$2,000, while a first class ticket just from Dubai to Los Angeles might cost ~$20,000.
So with The Residence, there haven't really been fares lower than just the nonstop cost of a ticket. However, that doesn't seem to consistently be the case anymore. Now, don't get too excited, it's still expensive, but it is an interesting trend.
As stated above, a one-way ticket in The Residence from New York to Abu Dhabi costs $29,000+.
Meanwhile a one-way ticket from Abu Dhabi to New York in The Residence costs ~$19,000.
That's already significantly cheaper. However, if you book a ticket from Mumbai to Abu Dhabi to New York in The Residence the entire way, that will cost you under $13,000. That's still a lot of money, but it's less than half of the cost of a one-way ticket from New York to Abu Dhabi, and you get two flights in The Residence.
Typically you can take an extra passenger in The Residence for only marginally more, though in the case of the above ticket, the price jumps to ~$17,000.
Since this blog is primarily about miles & points, I feel like I should also mention that the discounted revenue ticket cost also lowers the award ticket cost for The Residence. Redemptions in The Residence are roughly revenue based, meaning each Etihad Guest mile gets you about a cent towards the cost of a ticket. So rather than paying over two million miles for The Residence, a ticket from Mumbai to Abu Dhabi to New York will cost you just 1,347,612 miles… a steal, really. 😉
Bottom line
Ultimately $13,000 is still a lot to pay for two segments in The Residence, though it is significantly less than paying $29,000 for one segment. This type of pricing matches revenue pricing you'll often see, where originating in one market could save you money.
Up until recently that's just not how Etihad priced The Residence, as they chose to largely have additive pricing rather than market-based pricing. In other words, you couldn't save money by adding on a segment. While I haven't found bigger discounts out of other markets, it is at least interesting that it's now possible to snag a longhaul in The Residence for ~$13,000 (again, that's still a lot of money, but a lot less than ~$20,000+).