Okay, ordinarily the announcement of a single new route doesn't warrant three posts, but I actually think this is a pretty "special" route. As I wrote about yesterday, Etihad will be launching daily service between Abu Dhabi and Los Angeles as of June 1, 2014. Initially we weren't sure if the route would be operated by an aircraft with first class or not, so this morning I posted a confirmation that the route would in fact feature a first class cabin. Instead of being operated by a 777-300ER (as was initially displayed in the GDS) it'll be operated by a 777-200LR that Etihad is acquiring from Air India.
Anyway, the reason for yet another post is that award space has finally opened on the route, and Etihad has two first and business class award seats available just about every day, and usually at least five economy class award seats. The weird thing is that the award availability doesn't actually show up on Etihad's website yet, but American seems to be able to book it over the phone.
This route is awesome for several reasons, including:
American doesn't impose fuel surcharges for travel on Etihad
This is a new practical option for redeeming AAdvantage miles to the Maldives and India with just one stop from Los Angeles without paying any fuel surcharges
Etihad has a pretty awesome first class cabin with fully enclosed suites, and the 777-200LRs will feature just eight seats, so it's surprising that they're releasing two first class award seats per flight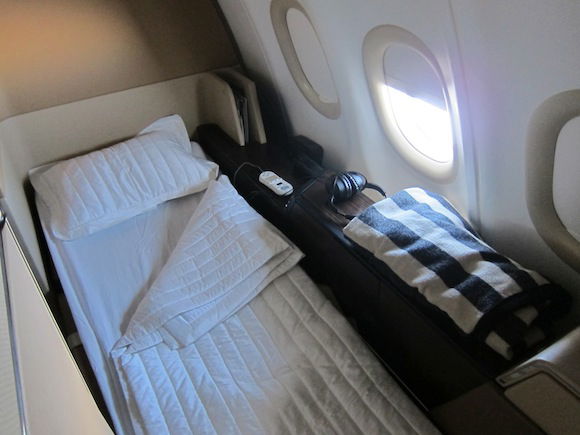 Book 'em while they're hot available!