Etihad has been growing at a fast pace, even though they remain a "boutique" airline compared to their UAE rival, Emirates.
To help their growth plans, Etihad has been operating some leased Jet Airways planes for a while. Etihad has a 24% stake in Jet Airways, which is a notoriously unprofitable airline. Since Jet Airways couldn't turn a profit on longhaul flights, it made sense for them to try to cut their losses on the 777-300ERs.
So Etihad has been flying them for the past several years, and has six of them in their fleet. The issue is that the onboard product on the Jet Airways 777 doesn't quite match the product on the Etihad 777.
While Jet Airways also has fully enclosed suites in first class on their 777s, the product is outdated and poorly maintained. The same is true in other cabins.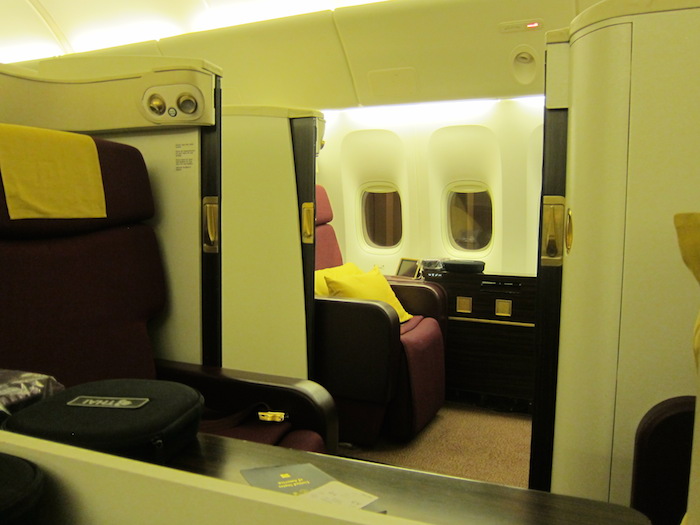 Jet Airways 777 first class
Meanwhile Etihad has a much more pleasant looking first class cabin on their 777s.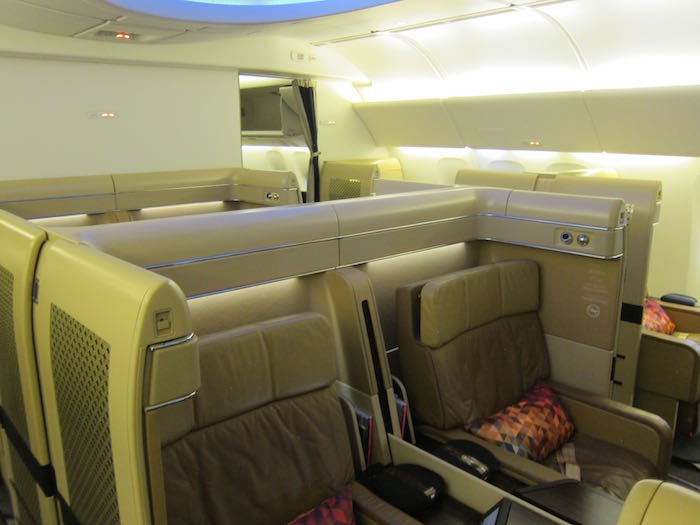 Etihad 777 first class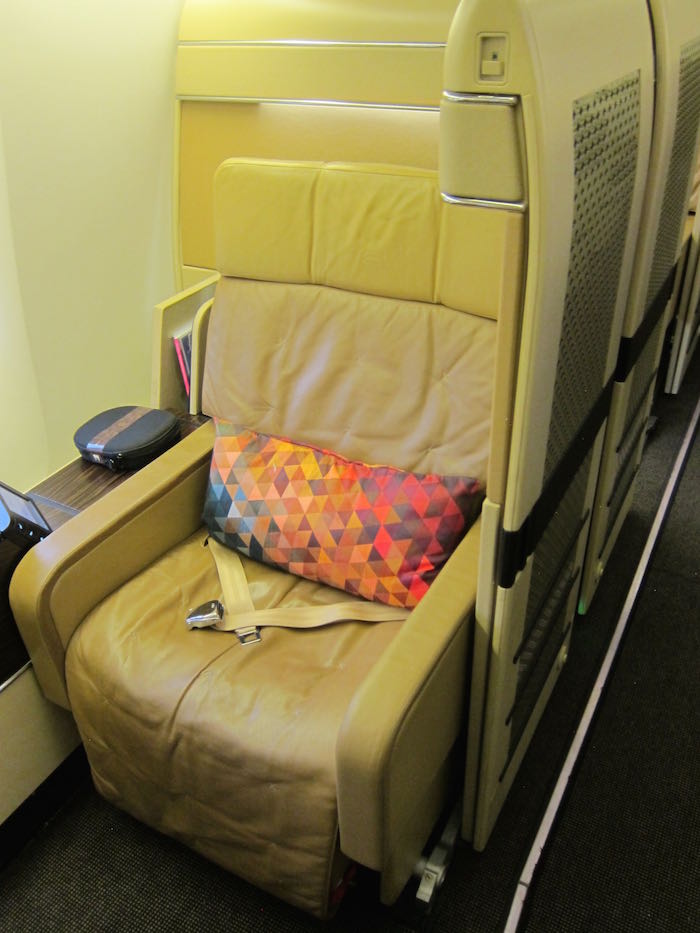 Etihad 777 first class
One other huge factor for me is that Etihad has Wi-Fi throughout almost their entire longhaul fleet, except the Jet Airways planes. So not only is the onboard product not as good on the Jet Airways planes, but you don't get Wi-Fi either.
As of now Etihad operates these Jet Airways planes on two US routes:
EY100/101 between Abu Dhabi and New York
EY182/183 between Abu Dhabi and San Francisco
It's a bit ironic that Etihad operates the Jet Airways 777 to New York, given that the other daily frequency is operated by Etihad's A380. So the two frequencies they operate couldn't be more opposite — one has their best hard product, while one has their worst hard product.
Well, here's some good news. Per a post on airliners.net, it looks like Etihad will no longer be flying Jet Airways planes to the US as of winter 2016. The GDS has been updated to reflect the following aircraft changes as of October 30, 2016:
EY100/101 will be operated by an Etihad 777-300ER rather than a Jet Airways 777-300ER
EY182/183 will be operated by an Etihad 777-200LR rather than a Jet Airways 777-300ER
Do keep in mind this is ~10 months into the future, and the Gulf carriers are notorious for aircraft swaps, so I wouldn't count on these changes with 100% certainty. But it's a great to at least see that this is the plan as of now, as it represents a nice improvement in terms of the onboard product for these routes.
Bottom line
Hopefully this means Etihad will be returning their Jet Airways 777-300ERs, presumably so they can be sold or otherwise parked. The Jet Airways aircraft were a temporary solution for Etihad, and I suspect as they take delivery of more Boeing 787-9 aircraft, the need for the leased 777s decreases.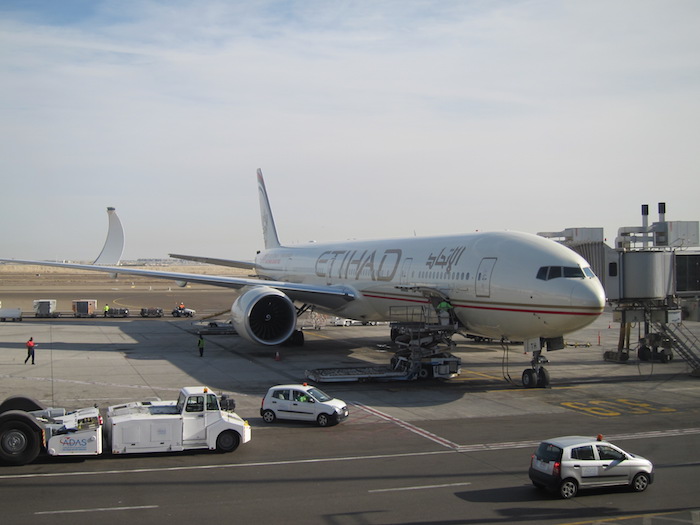 Etihad 777
This is great news for Etihad flyers based in New York and (especially) San Francisco. Let's just hope the timeline sticks.
Are you excited about Etihad discontinuing Jet Airways-operated flights to the US?