Ben wrote last week about Etihad's new first class lounge in Abu Dhabi finally opening.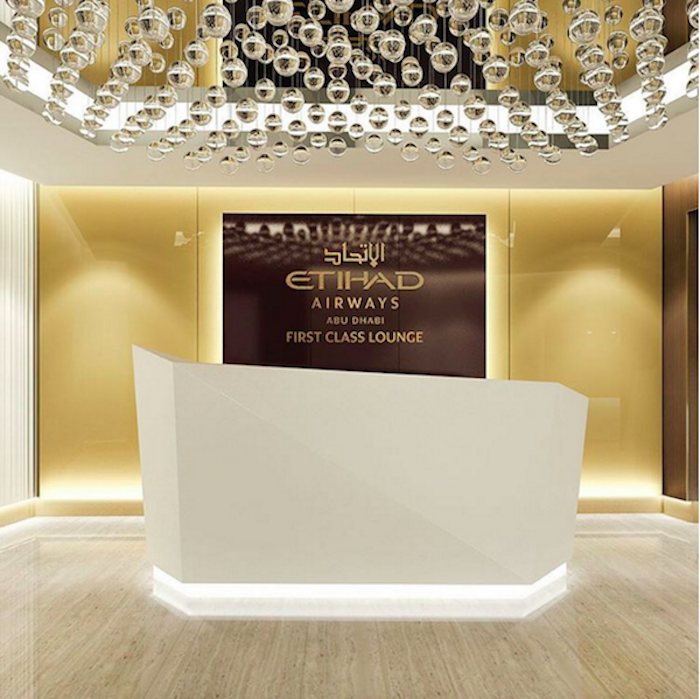 I've been paying particular attention to this opening because we're flying Etihad to the Maldives.
Matthew at Live and Let's Fly recently posted a review of the lounge. I'm excited to check out the lounge and see how it compares to other great first class lounges.
But according to Matthew, the access policy excludes passengers connecting from 3-cabin flights to 2-cabin flights:
Note that access is only for customers traveling in first class from Abu Dhabi or holding Etihad Guest Platinum status (or the equivalent status with an Etihad Airways Partner). Let's say you bought a first class ticket and your leg to Abu Dhabi was in first class but your connecting flight has business class only — you will NOT have access to the lounge.
This makes no sense to me. At all.
If we were paying cash, our one-way flight from LAX to MLE would run $17,697.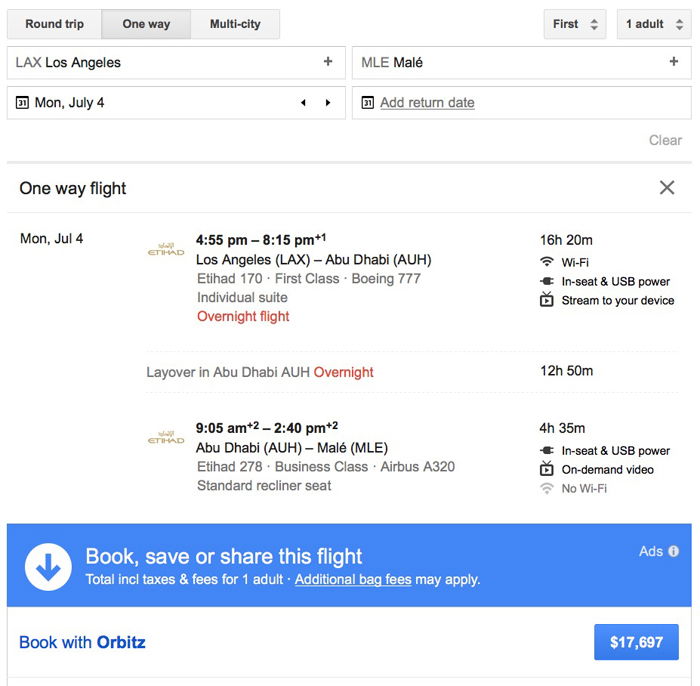 I obviously didn't pay cash. But for someone who did, how can Etihad justify denying access when the ticket costs nearly 18 grand?
If this is a worry about overcrowding, I can appreciate that. In fact, I think it's smart of Etihad to be proactive about not having the lounge jam packed. But, wouldn't it make sense to start by limiting access to elites on partner airlines instead of passengers flying Etihad's metal?
This isn't the end of the world for us. We'd already planned on heading to a hotel for the night. But, I wanted to get to the airport early in the morning to check out the new lounge. Now we'll have to wait until our return trip to see it.
What do you guys think? Should Etihad rethink it's policy that blocks access to passengers connecting from 3-cabin flights to 2-cabin flights?