Back in April I shared the details of a promotion Etihad was running for their BusinessConnect program. They're offering a 5,000 mile sign-up bonus just for signing up your business. There are no strings attached, other than that you have to upload a copy of your EIN. While I have a legitimate business, truth be told I'm lazy and instead uploaded a blank word document, and still got approved for the program, and the 5,000 miles posted quickly.
I actually forgot about those 5,000 miles until they emailed me yesterday. While 5,000 miles is a lot for nothing, 5,000 miles in a program you don't otherwise accrue miles in really isn't worth a whole lot.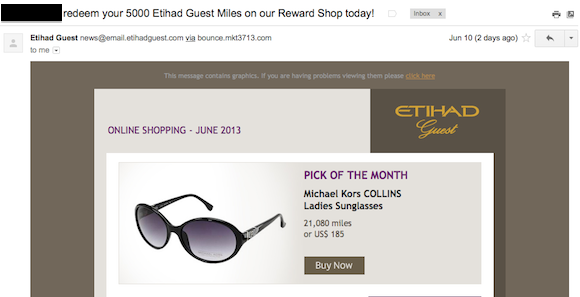 Ah, they have a reward shop! Suddenly those 5,000 otherwise useless miles were worth something. For fewer than 5,000 miles they had memory sticks, iPad cases, etc. — a bunch of things I actually could use. So in the end I ordered an iPad case for just under 5,000 miles, and shipping is free.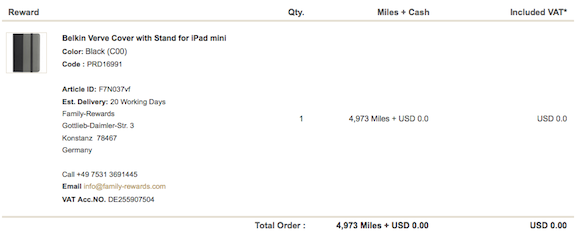 Anyway, there are plenty of things in their rewards shop for fewer than 5,000 miles that retail for $30-50, so if you haven't already you might as well join their BusinessConnect program and get something for free.