In early August I wrote about how Jennifer Aniston signed a $5 million deal to be the star of Emirates' new ad campaign.
Middle Eastern carriers hiring "big name" actresses to star in their campaigns is nothing new. Earlier this year Etihad announced that Nicole Kidman would be their new brand ambassador, and she seemed like a good fit. Her first big commercial for them was Etihad's "Flying Reimagined" campaign, which is pretty whimsical and spectacular:
https://www.youtube.com/watch?v=sXlmF3eI9R0
While Jennifer Aniston is also beautiful, she's generally a different type of actress, as she tends to take on more humorous roles. And I suppose in many ways we could have connected the dots as to which direction Emirates was headed with this campaign.
Anyway, just hours ago Emirates uploaded their first 60-second ad starring Jennifer Aniston, which is specific to the A380:
Hah! This ad is obviously targeted at the bad service provided by US airlines, in light of the battle going on between the "big three" US carriers and "big three" Gulf carriers. And I think it's hilarious, and the perfect type of role for Jennifer Aniston.
At the same time while this is perhaps overthinking the ad a bit, the message is a bit unfortunate. In the ad, Aniston wakes up and says the following, referring specifically to the shower and bar:
"It was a nightmare. I was on a plane and it was nothing like this."
Over two thirds of the Emirates fleet is made up of non-A380s, which don't feature onboard bars and showers. So I suppose her "nightmare" could have been taking place on Emirates as well. 😉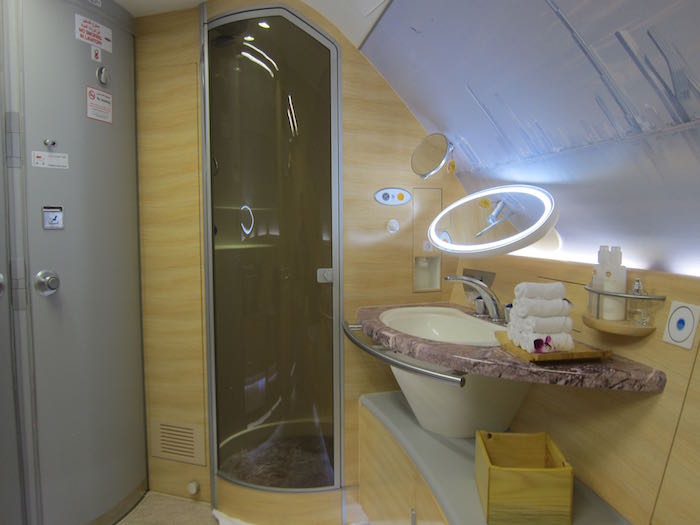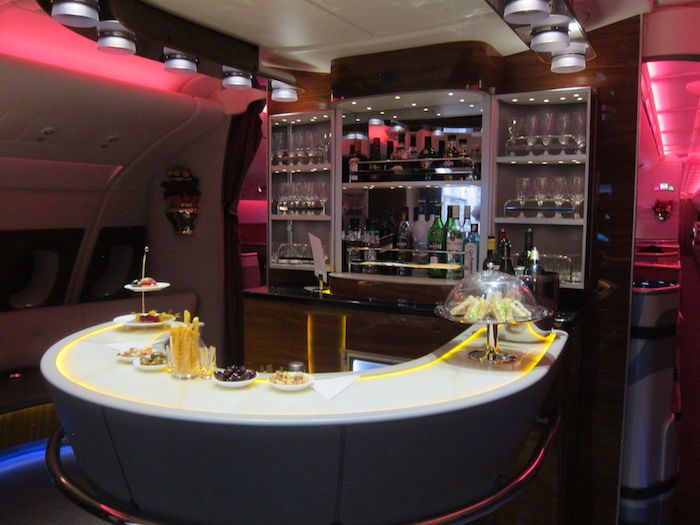 Still, I assume that's more thought than 99% of people will put into the ad, and I do think it's great that Emirates used Jennifer Aniston for a role which seems very "authentic."
I can't wait to see the next Emirates ad she's in!
What do you make of Emirates' first ad starring Jennifer Aniston?